In honor of the past decade, we're posting some of our favorite moments with Radiant Photography. Up next in our "Best of the Twenty- Teens" series is Megan and Derek (originally posted Nov. 15, 2011).
———————————–
Uh oh, Megan and Derek. I've found out your secret.  Everyone who's ever met this couple is going to want to hear this because I know you've all wondered how so much creativity can all be bundled up inside of such a small space between 2 people.  Well now I know….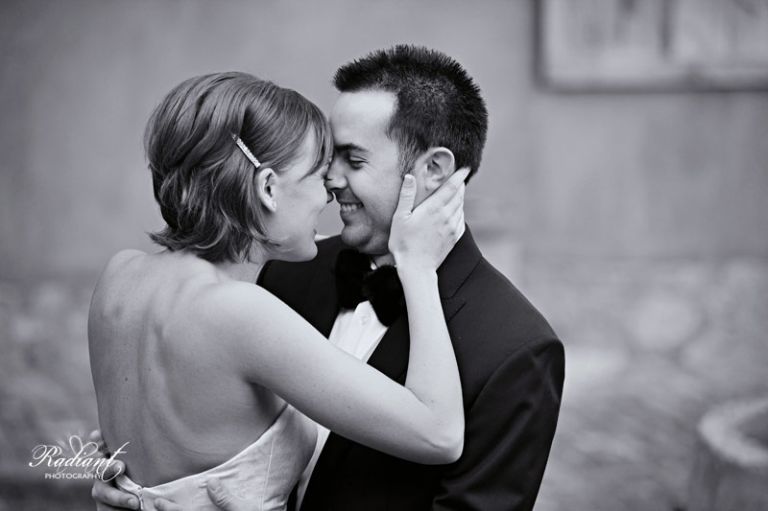 I think they live their life like it's a Mad Lib.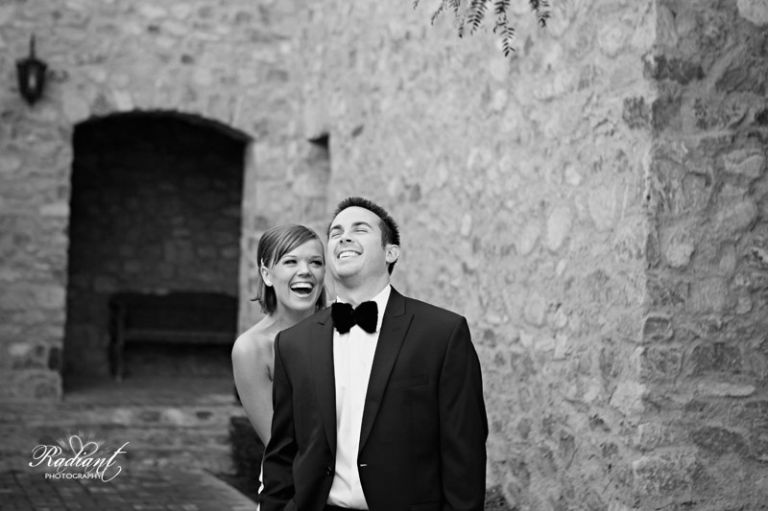 Here's how I think they planned their wedding….
Megan and Derek are (adjective)___ Fun____. At Megan and Derek's wedding there should be a (noun)___parachute____, a (noun)___ritz cracker can____, and a (noun)___fishnet glove_____.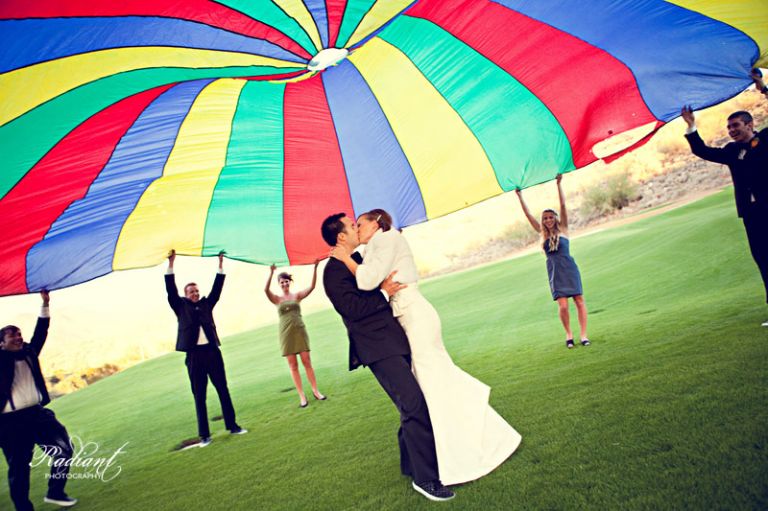 (Yep! They really brought in an elementary school style parachute for their bridal party to play with for pictures!).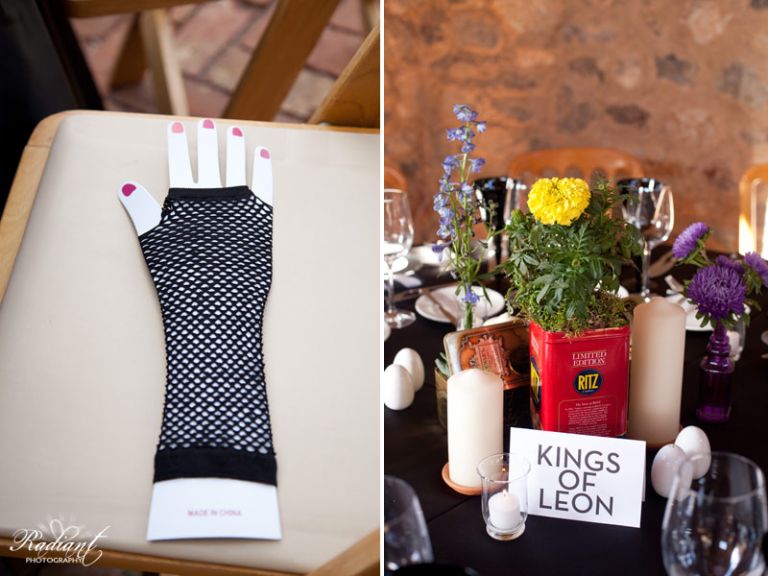 (You'll have to keep reading to find out what some of this stuff is all about!).
Ah ha! You guys thought you were so clever and that no one would know your secret! But the Mad Lib response card you included with your wedding invitation (and then hung all together at the wedding) was a big risk and it gave you away.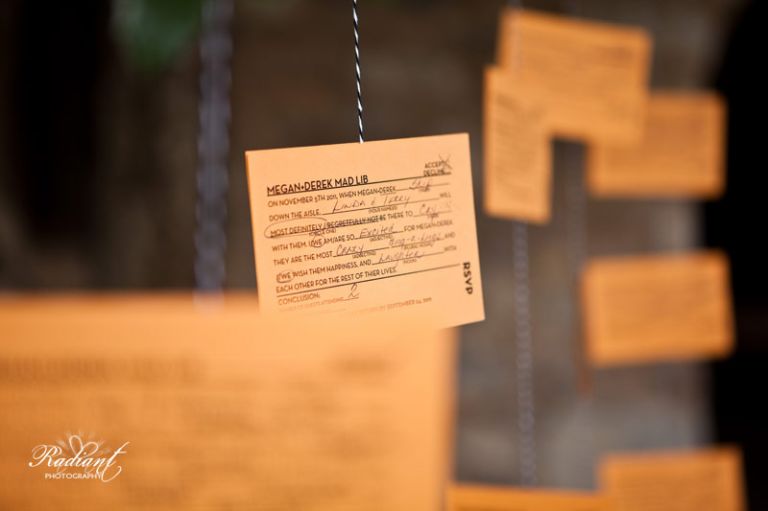 Now we can all be as clever, creative, and unique as Megan and Derek!  See, here's my attempt!!
Megan and Derek's wedding was (adjective) ___ creative___. My favorite part about Megan and Derek's wedding was the (noun)___ ticketbooth____, the (adjective or verb) ___love___, the (noun)___ bows____, and the (noun)___ records____.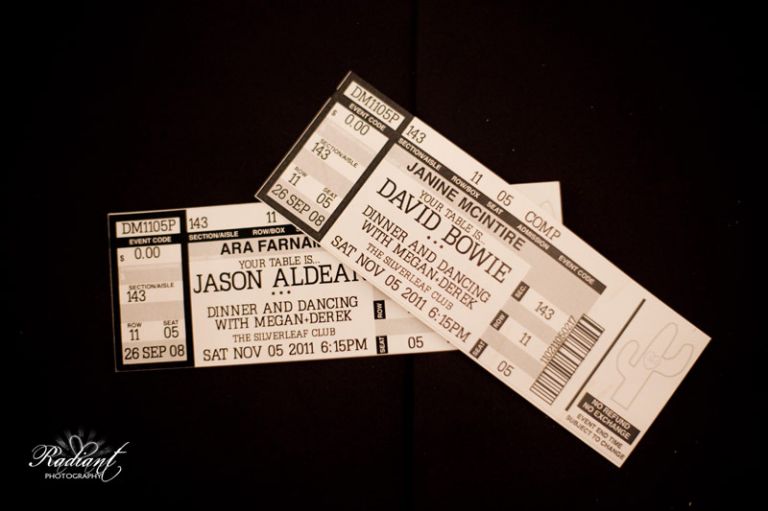 (Guests had tickets to tell them what table to sit at, and of course there was a ticket booth to go with them!).
(AMAZZZZIIING bow cake -complete with records at the base! And they had record pendants hanging around all over the place! Not to mention the record place settings in the photo below).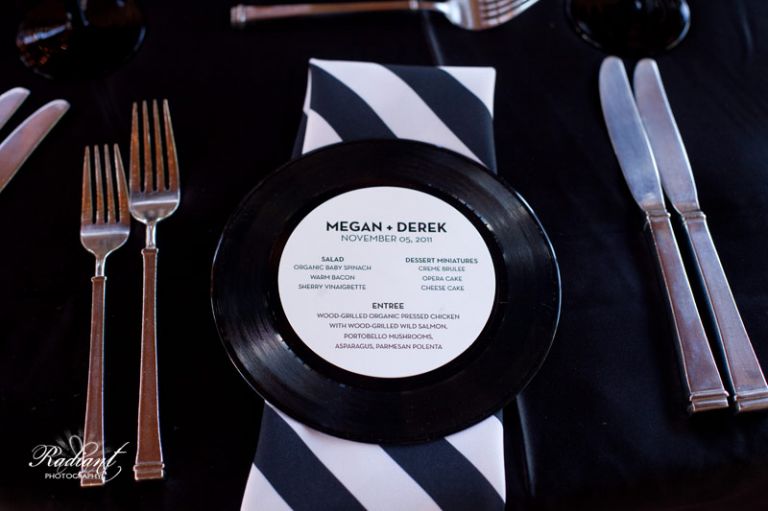 OK maybe Mad Libs aren't the secret to the height of creativity. My life may not run on Mad Libs, but it does run on lists.  So here's a list of my very favorite things about Megan and Derek's wedding.
1. The relationship between Megan and Derek. After leaving this wedding, it's completely obvious that the decorations are the thing to talk about. However, even mink bow ties and neon green feather boas (you'll see) can't distract you from the even more apparent love that exists between Megan and Derek.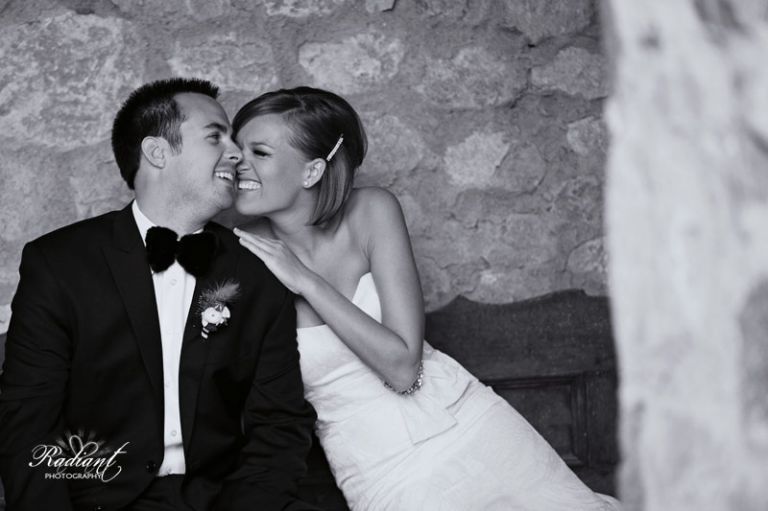 Cute isn't the word, beautiful isn't the word, swoony isn't the word (and may not actually be a word at all), and dreamy isn't the word.  All of those words put together is the word to describe Megan and Derek's love, so let's call it Cueatoomy.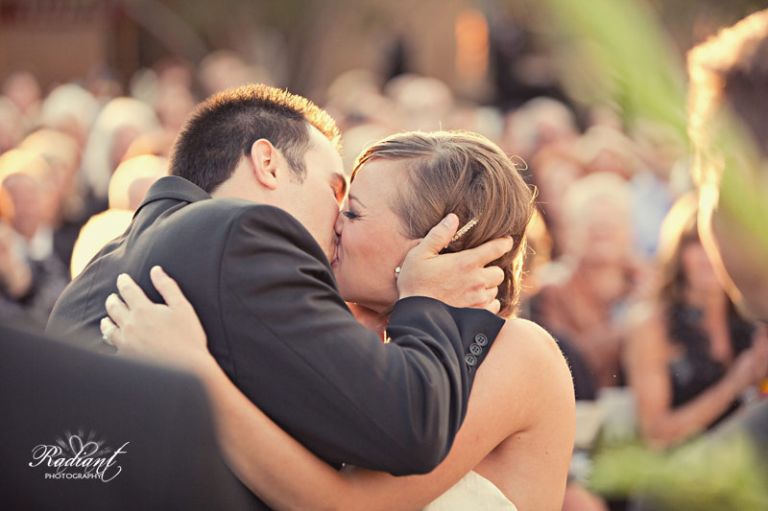 Megan and Derek were just in sheer bliss the entire time they were in one another's presence.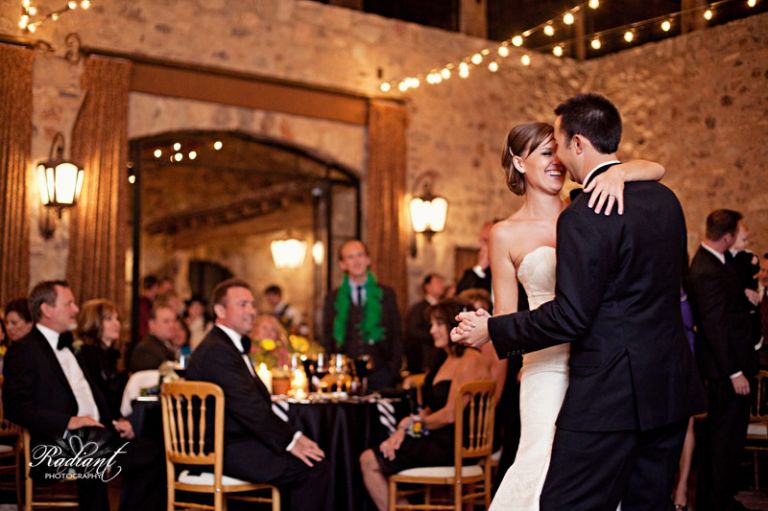 Joyful smiles, adorable giggles, and giant squeezes abounded between these two (sorry Derek, I'll try to give you a more manly description next time… but still, I prefer seeing this in love side of you on your wedding day anyways).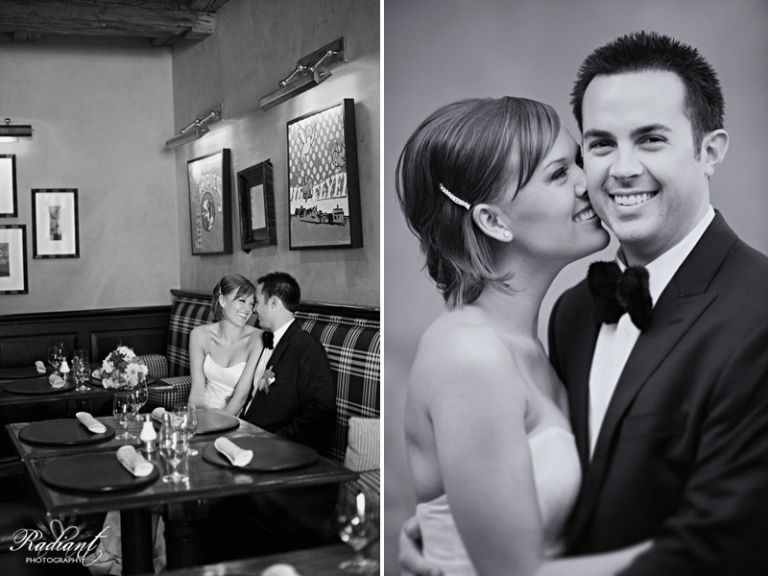 This is the kind of couple that I'd be willing to shoot 100 times over again. So even if you guys decide to renew your vows 20 + times, we'll be there in our Sunday best, ready and waiting, at each event.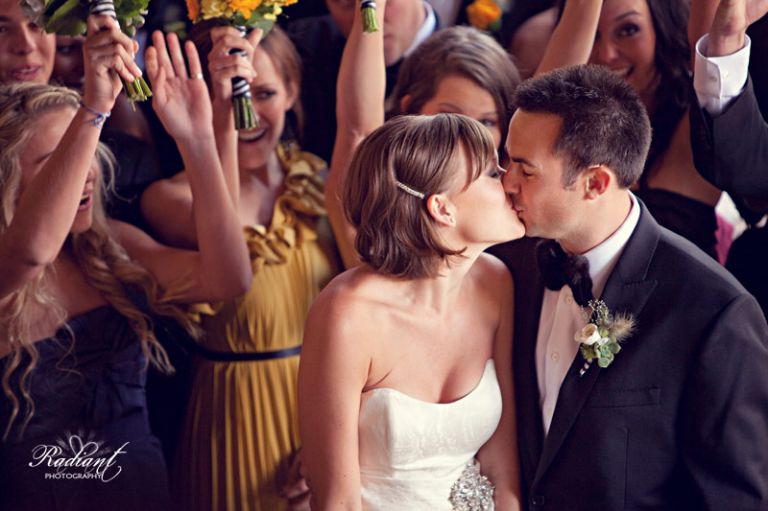 Apparently, Megan and Derek would be cool with us shooting them that often as well.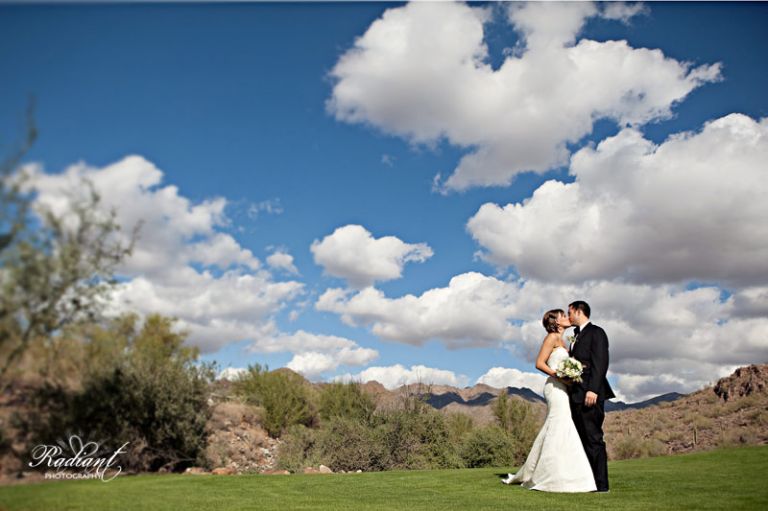 One of my favorite things that has EVER in the history of Facebook, shown up on Radiant's Facebook wall, is what Megan posted the day after their wedding. It's typed up version of a real life conversation between Megan's mom and the couple:
Mom: "What was your favorite part yesterday?"

M+D: "Taking pictures by ourselves with Scottie and Breanna after the ceremony." (real life honest answer) We can not thank you enough guys…we had the most wonderful time with you! Thanks again, your "bonus" client 😉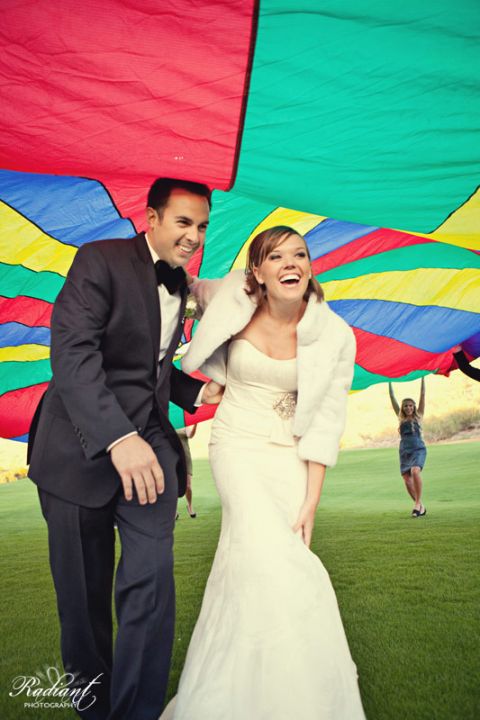 Awww, thanks guys! (sniffle, happy tear).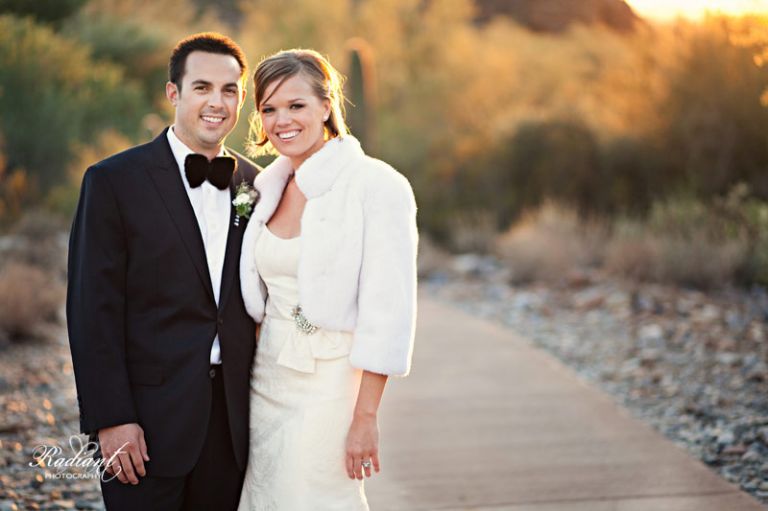 2. The couple's good attitude. Weddings are no joke. And the stress that comes with them is no laughing matter either! But Megan didn't believe that and she just laughed off everything with her adorable little smile and simple shrug of her mink clad shoulders.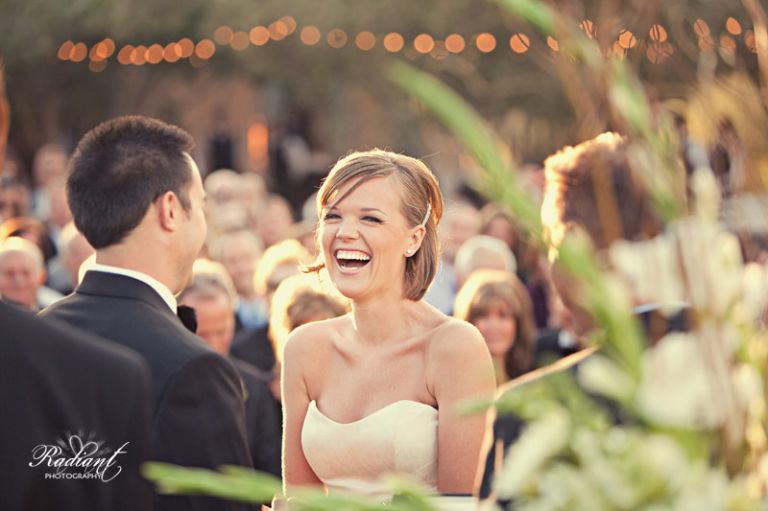 At one point someone tried to flip Megan's curl under and Megan just said, "is my hair being ornery? Oh well, that's just how it is". My ears did a double take when I heard that… did I really just hear a bride decide not to be upset when her hair didn't look the way it was supposed to?!?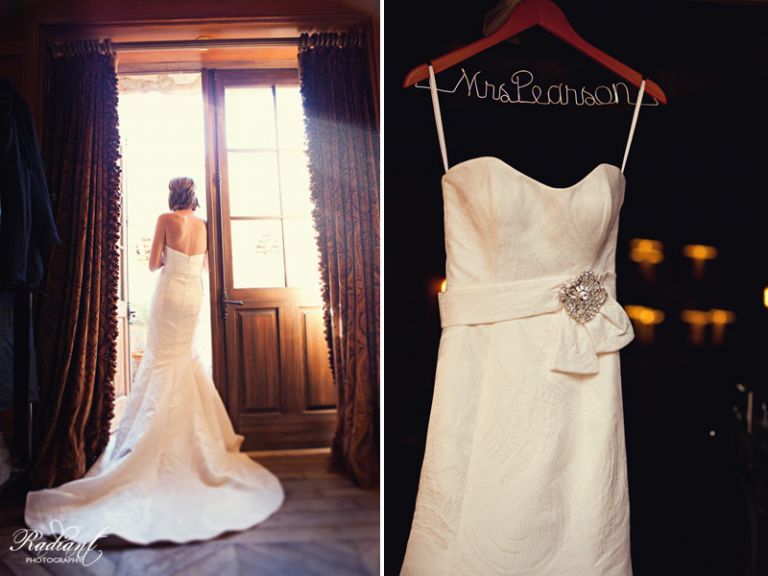 That was her attitude the entire day, well at least from every moment after she saw Derek and calmed down (as always, thank God for the reveal moment!).
When something wasn't perfect, she just basically said, "oh well, I'm having fun anyways so obviously it's not really a big deal!".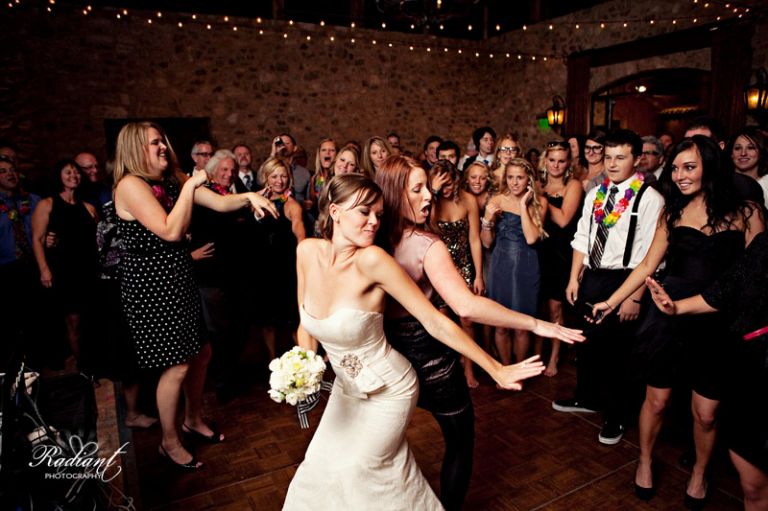 Derek followed suite and decided to just kick back and fully soak in every moment of the day and the site of his beautiful bride. Awesome guys, I'm so glad you were both truly able to enjoy your wedding day together.
3. The relationship between family members.  You know me, I'm the one sobbing during speeches, and trying to hold it together during the special dances.  The beautiful parts of family relationships that show up at weddings is what always gets to me… I love it. So watching Megan and her dad cuddle together before she walked down the aisle and then whispering little secrets to one another as they made the trek towards the guests who were waiting to see the bride for the first time, turned me from a "professional photographer" to a "weepy mess" very quickly.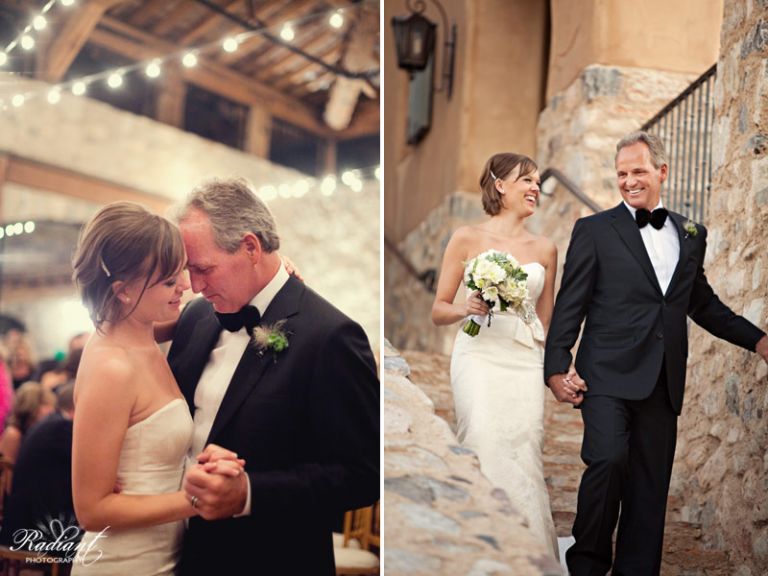 They were like that all day (thanks a lot guys, it's not fun having to run to the bathroom to try to salvage what's left of your mascara multiple times throughout the day!!).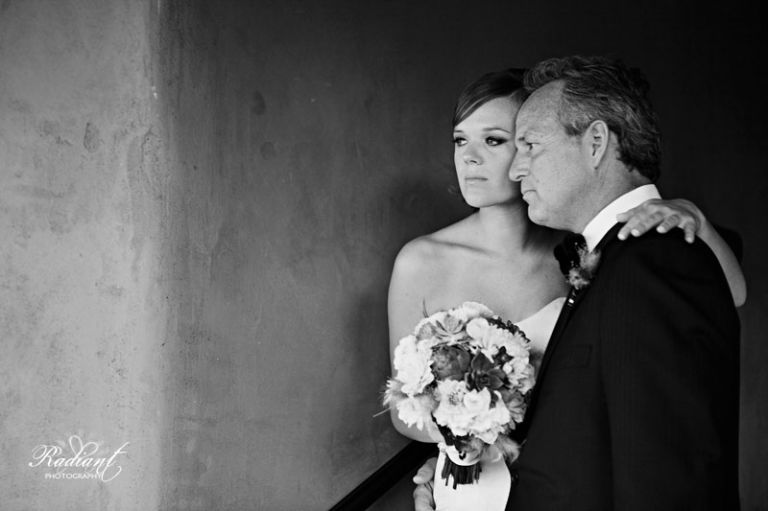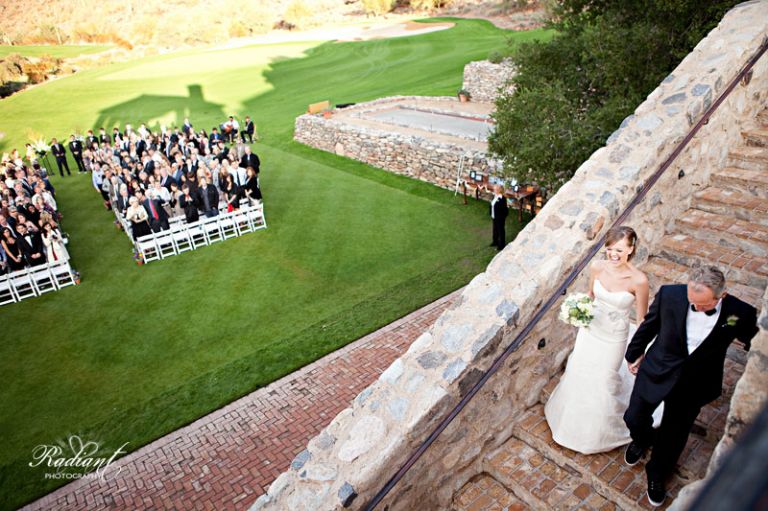 At least I wasn't alone in there. When two families have such deep and meaningful relationships, you just have to expect a madhouse of make-up fixers crowding up the bathroom mirrors!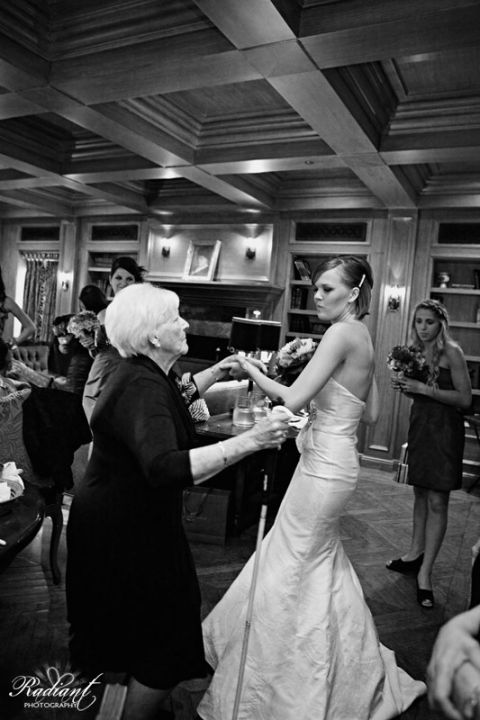 (This was one of my all time favorite wedding moments. Just before it was time to walk down the aisle, Megan decided she needed one last sing-a-long to Beyonce's " Single Ladies". The ipod was cranked, the dancing and singing began, and within seconds Megan's grandma was up dancing with her and the two of them finished out a little performance together that might seriously rival Beyonce's. It was AWESOME and an ever so memorable moment!).
5. The photobooth style reception.  Who doesn't love a good photobooth?  Megan and Derek love it so much that they decided to take it as far as they could… they made their entire reception one giant photobooth!!!!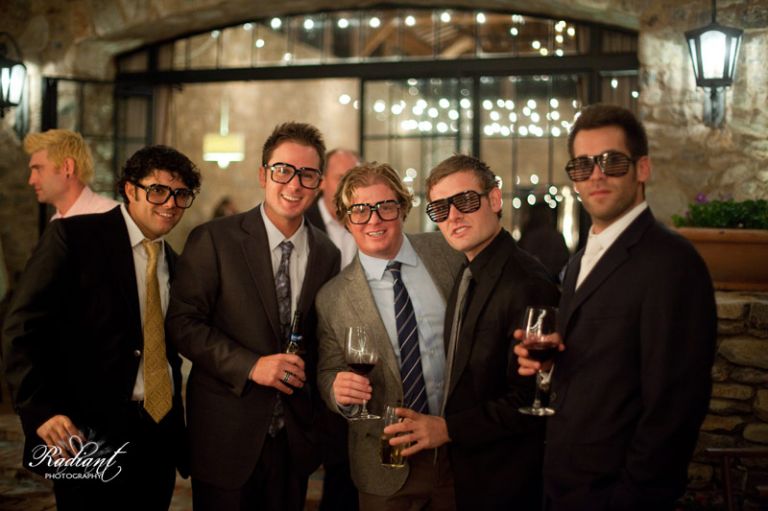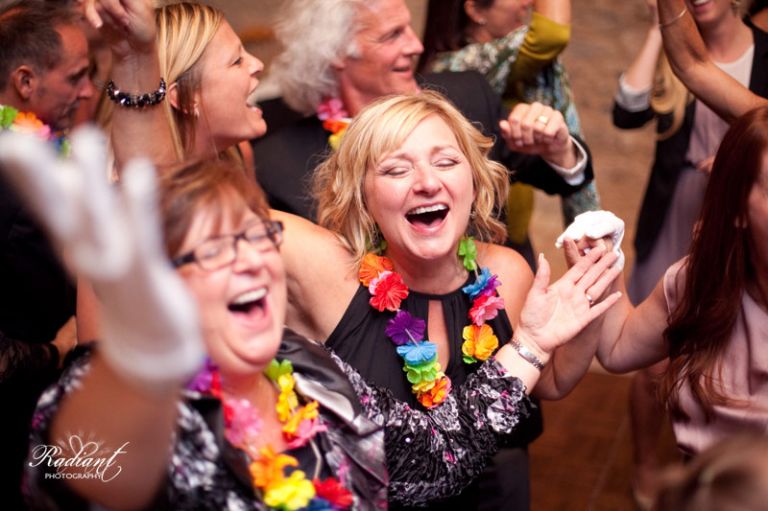 Each table had a theme and many of the themes fit with the prop sitting on each chair at that table.  For example, the Elvis table had big gold rimmed glasses (classic Elvis look), the Michael Jackson had a single glove, and the Jimmy Buffet table had flower leis for each guest to don.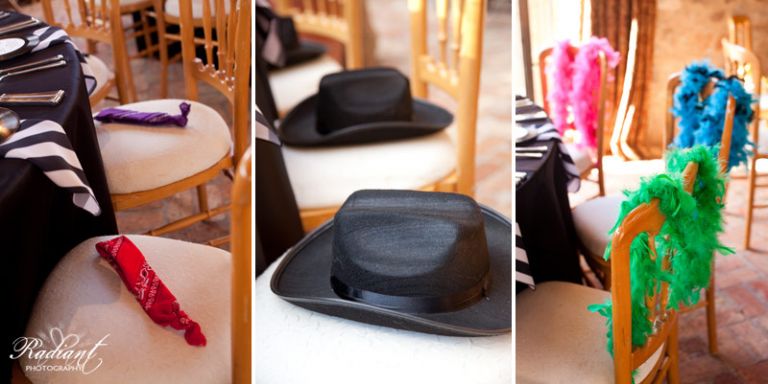 4. The creative decor. And this is the part you've all been waiting for… all the little (and big) things that were interlaced between every single event and moment at Megan and Derek's ultra creative wedding… the decorations.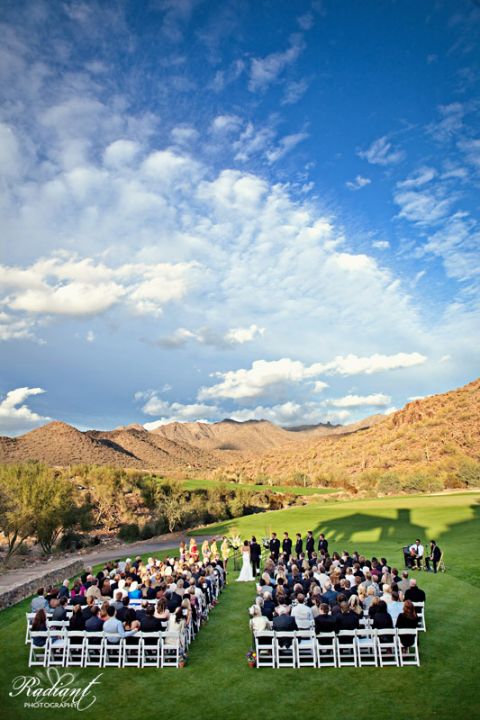 (Of course having your wedding at a place as beautiful as The Silverleaf Club DOES help all the decorations look just that much better!).
I laugh when I think about the event designer (Ara from Rock Paper Scissors Events in New York) getting her first call from Megan and Derek that probably sounded something like this…
"So we're thinking we want our colors to be black and white… oh and also multi-colored….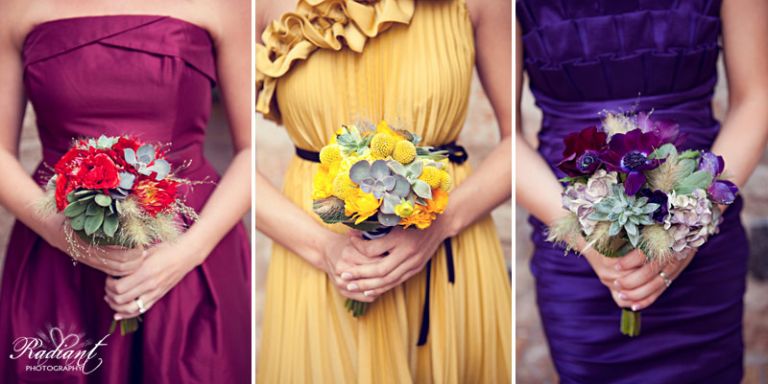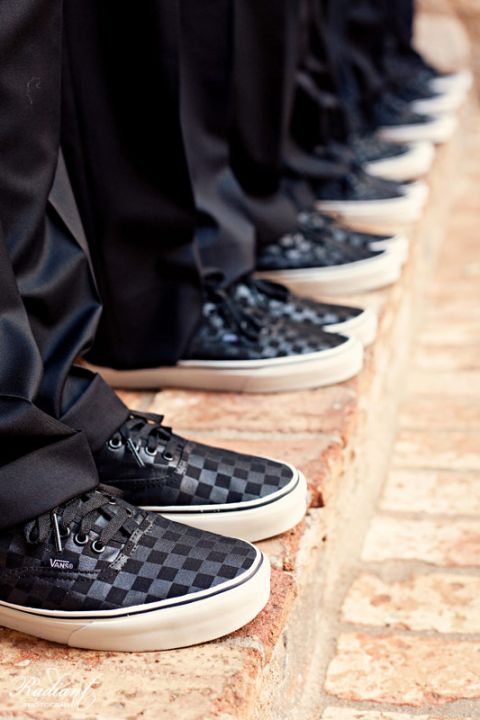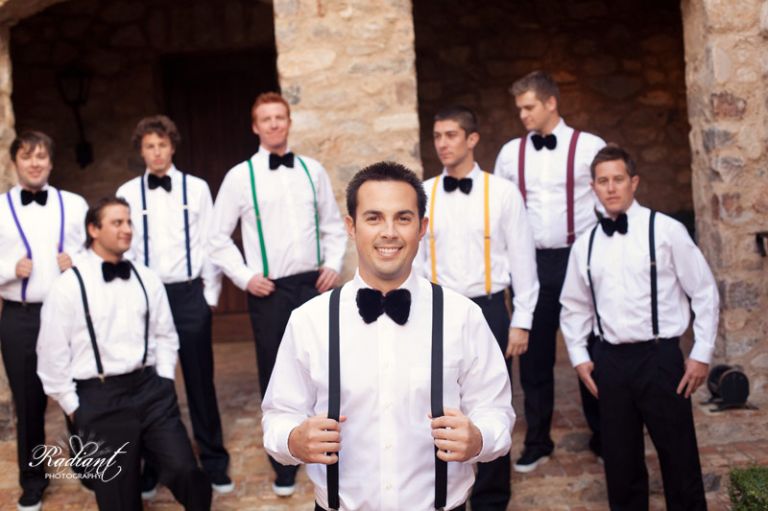 (Like our page on Facebook to tag yourself in some of these photos!).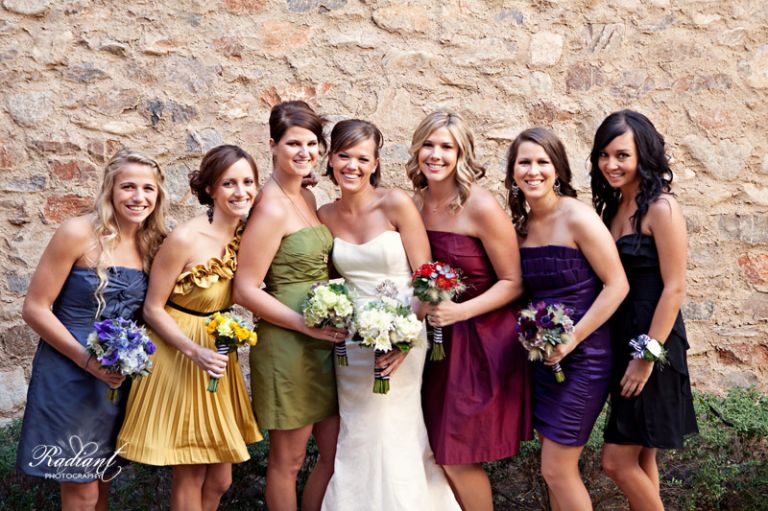 …Theme? Oh yes, for the theme we were thinking mink…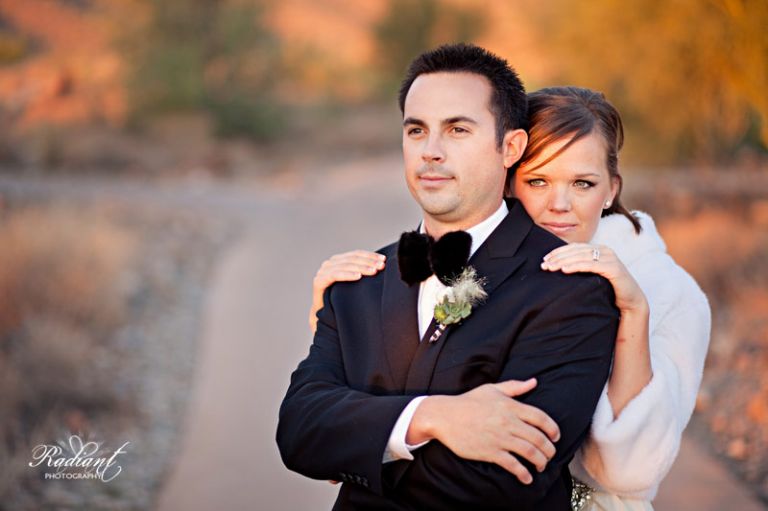 (Megan's dad is a mink farmer -hence the mink bowties and shawl)!
…no wait, it should be music…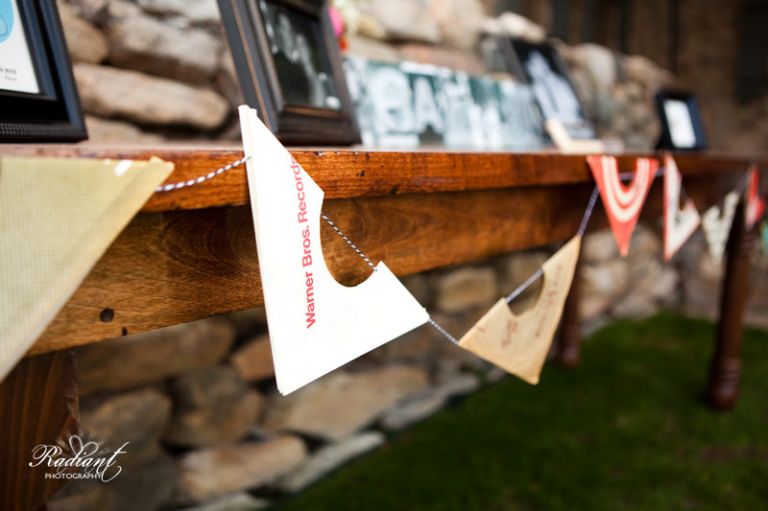 …no wait, it should be vintage…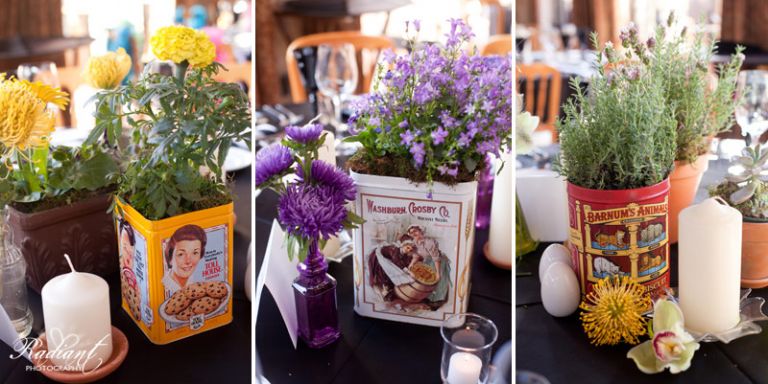 …no- I know, the theme should be a photobooth with tacky accessories for all the guests to wear… but in a way that looks classy…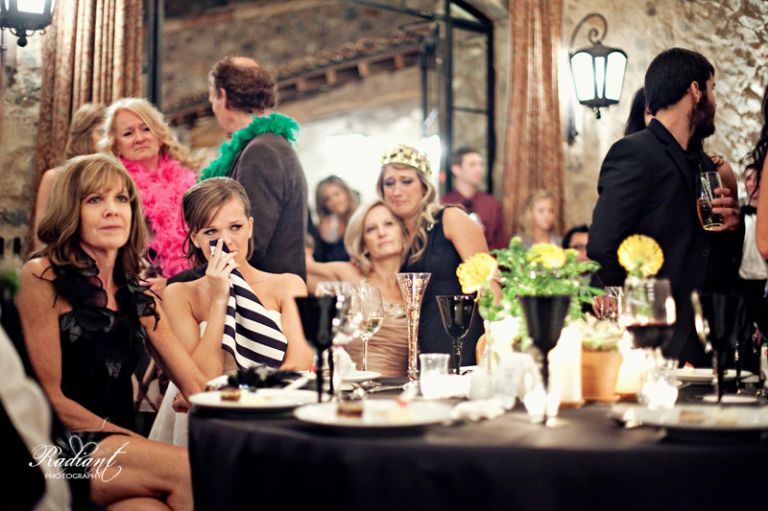 (I love this photo because it totally sums up the entire day… very stylish, very fun, and very emotional).
…How about we make the theme be… all of that together? But in the perfect way that makes it look like it fits together?!"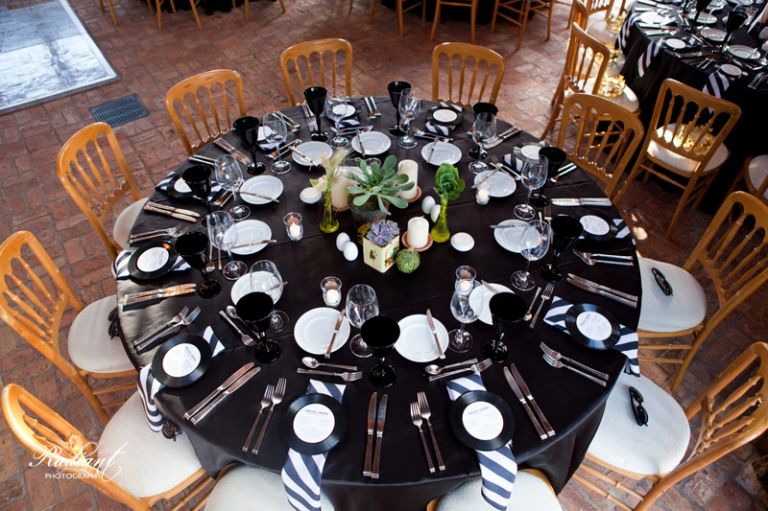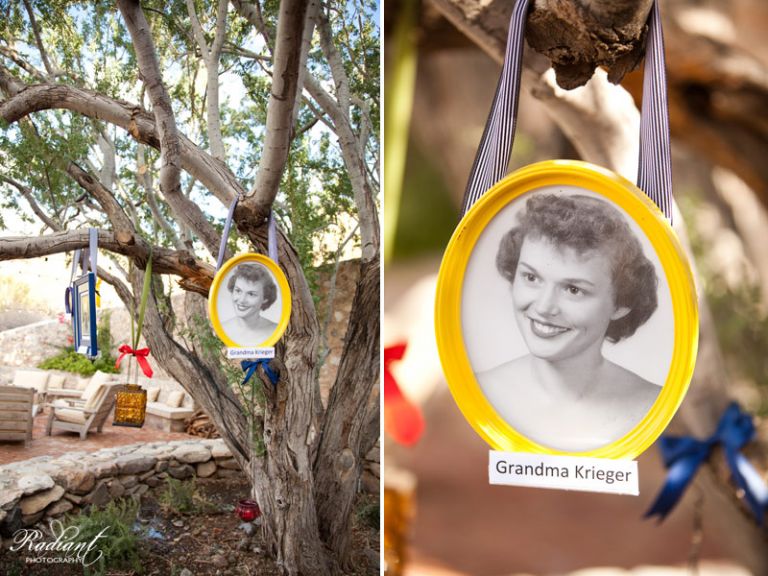 I'm not sure if that's what Megan and Derek initially described, but that's what Ara somehow managed to pull off with her crazy magic spells… or whatever the key is to HER creativity!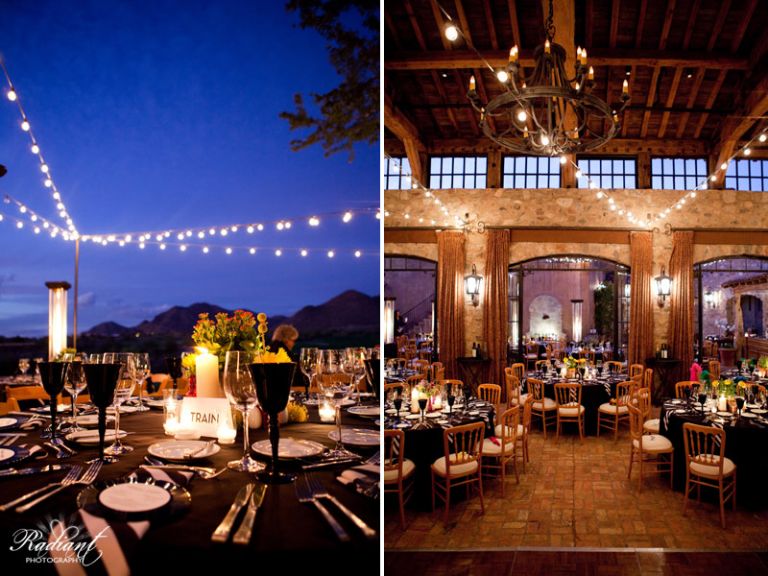 This couple and Ara together is what I like to call the perfect creative explosion. Seriously, when they combine you just get a burst of creative energy that shoots out beauty, style, and a king's crown, or railroad conductor hat here or there.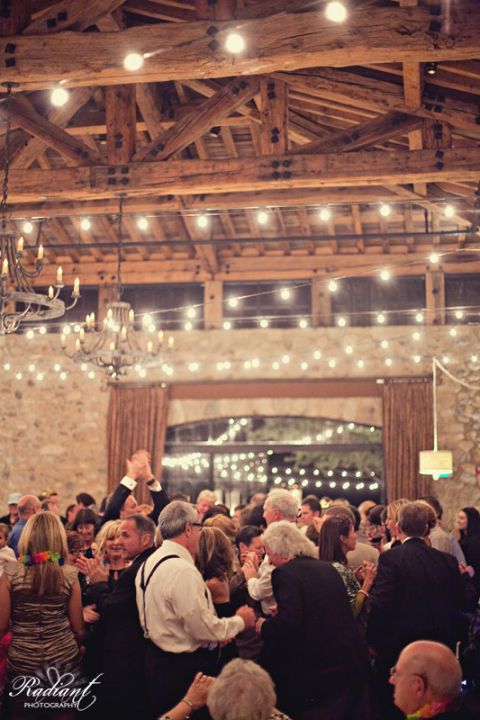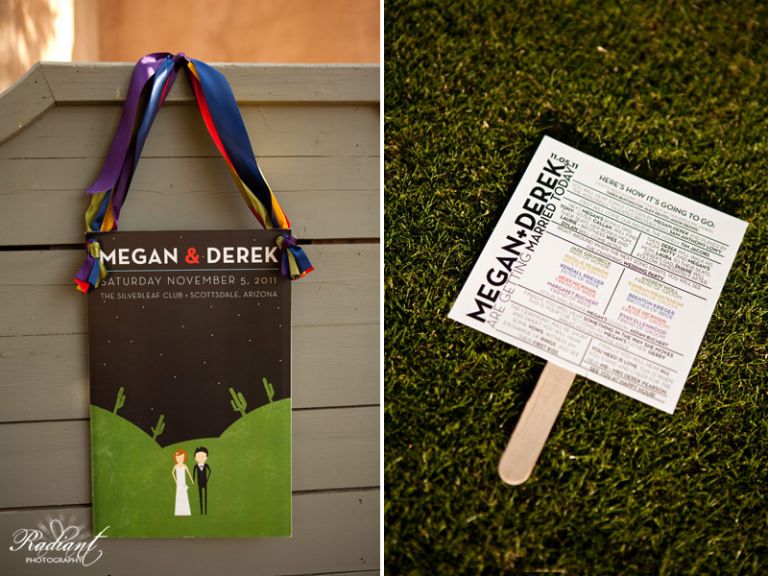 And actually, after watching Ara work and seeing what incredible masterpieces she's able to pull out of her head… I'm pretty confident that she creates incredible, awe-inspiring, wedding design every single weekend! I don't think she has a creativity bone in her body actually… because she keeps giving it all away to her brides!!!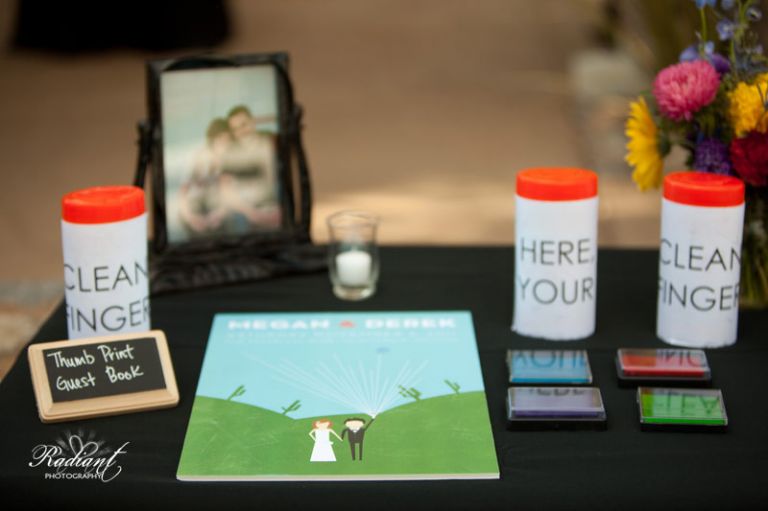 (Thumb print guest book… how great is that?!)
So if you're in the wedding planning mode, remember Ara! Phoenix is sort of her second home so she's always psyched to have work to do out in good ole' AZ since she's out here so much anyways!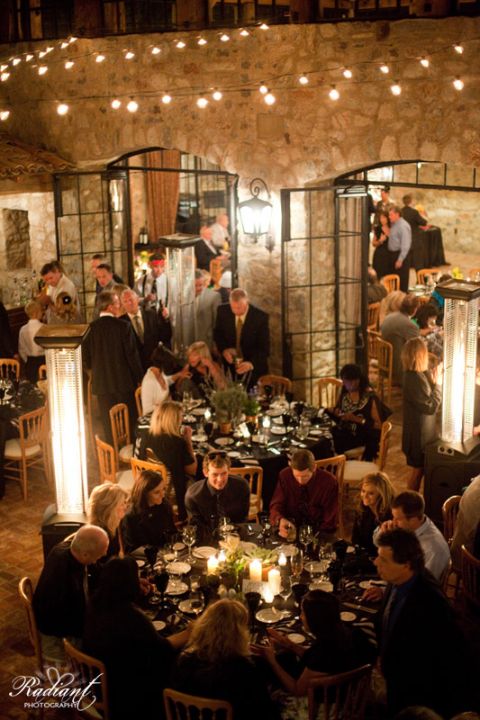 Now you know why figuring out where Megan and Derek's creativity comes from is such an important thing to find out… because who doesn't want even just a little of that amazingness that makes them who they are!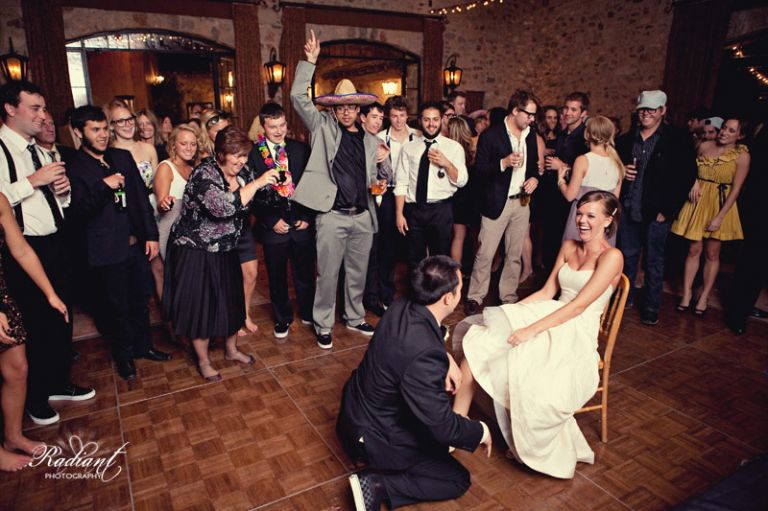 These two are the perfect team and I think they are the kind of couple who will be even better when combined together as a couple, than they ever were as separate, single individuals.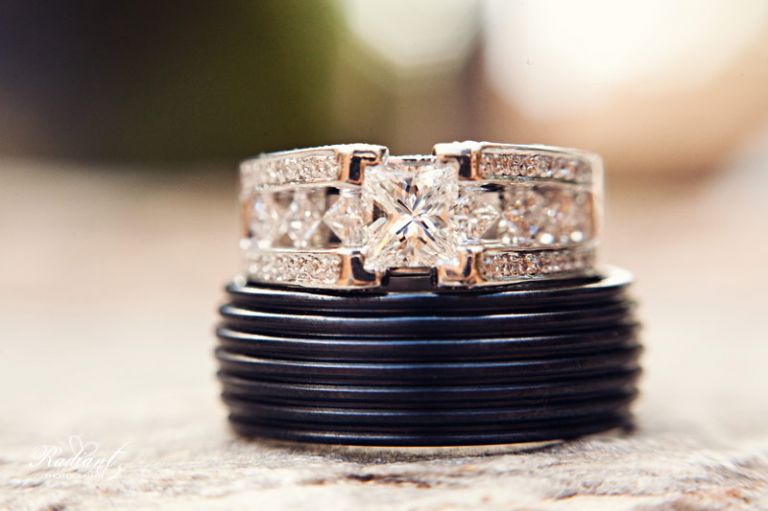 Congratulations guys, I can't wait to see what sort of amazing things you do together as a married couple!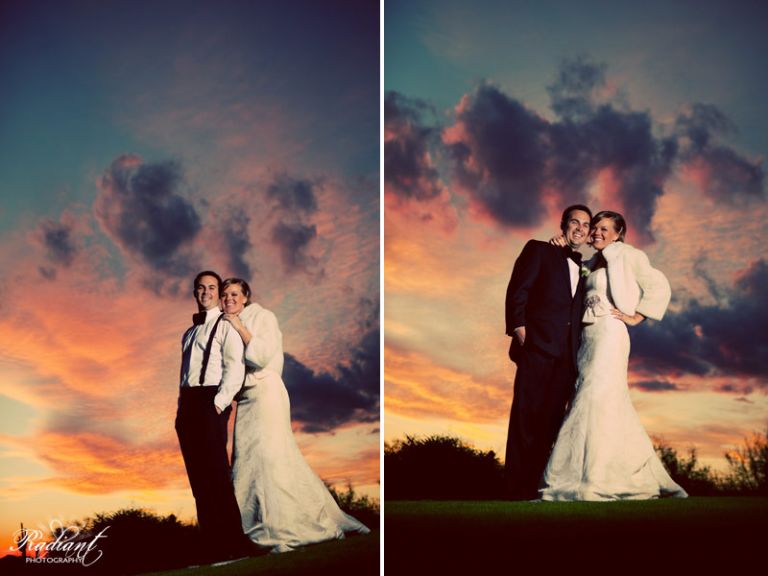 Click to see the rest of the photos from Megan and Derek's Uber Spectacular, creative wedding!