Kids grow up so fast these days! We know this to be true now that we've watched our little baby, Radiant, double in size over the past couple of years!  We've gone from a brand new company, to a fully booked wedding calendar, to destination wedding photographers, to having too much work to handle, to our newest announcement…. Radiant Photography is adding on a second team of photographers!  Josh and Kelley Johnson are now officially a part of Radiant!!!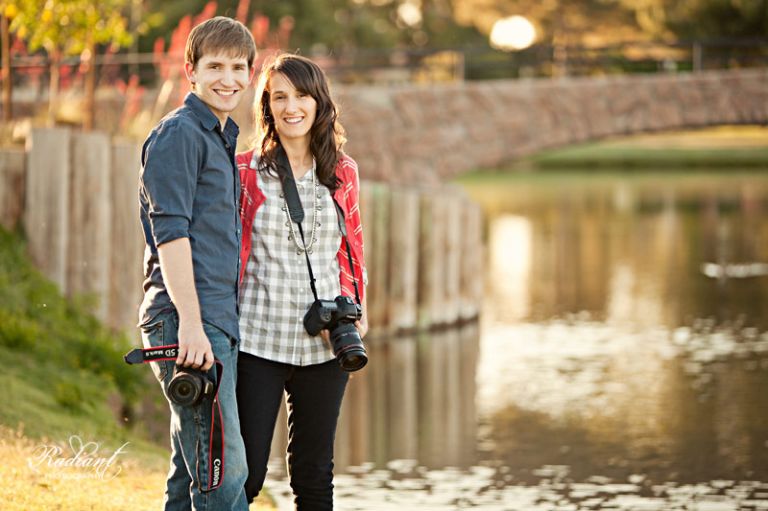 I KNOW!!!  It's a big deal and for us it's a dream come true!  I'm not kidding when I said we've had more work than we can handle.  We've been on overload since day one of Radiant and while we've loved the ride, we are also excited to bring in some help to handle all this goodness!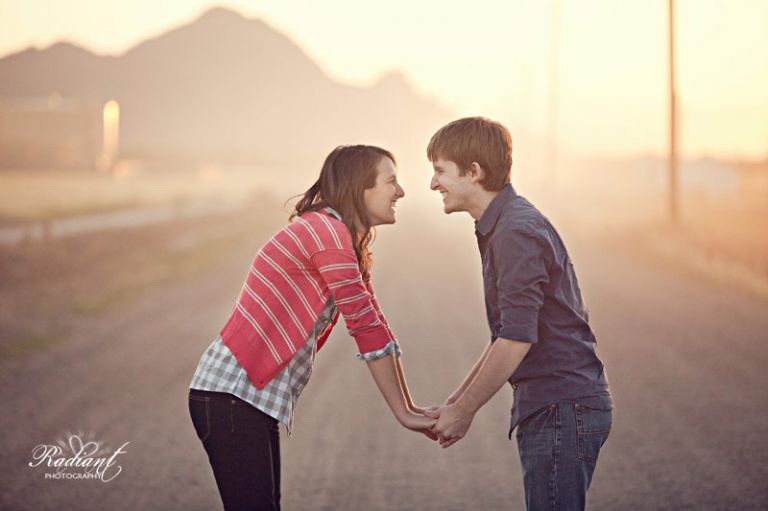 So what does this mean for you? Well maybe not all that much, but hey, you can be excited for us right?!  For our fans, it basically means that you'll eventually have twice the amount of photos coming your way and that we'll need twice the amount of love from you so we can all spread it around amongst ourselves!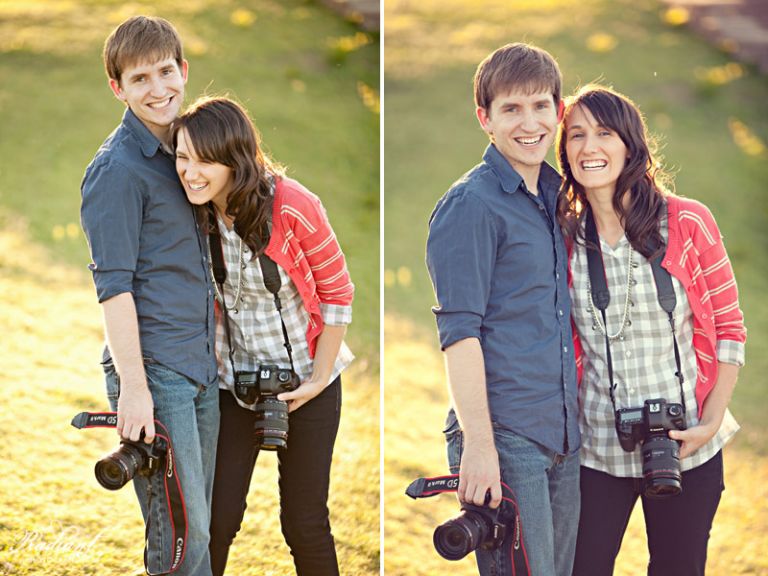 And if you are a future bride or groom who couldn't quite afford Radiant in the past, it means a glimmer of hope for you!  Josh and Kelley have not only learned from us through their constant Radiant stalking, but also through the actual training we've given them, so their style is quite similar to ours. The biggest difference between us and them is that we have been doing this whole photography thing longer so our experience brings in a higher price for us.  So basically, Josh and Kelley are going to give you fantabulous photography for a steal!  Book them soon before they get TOO MUCH experience and become high rollers themselves… it won't be long the way they're going!
Enough about the logistics, lets talk about the people!  We've shown you a little bit of their work when they helped us out with Jeff & Laura's and Dash & Morgan's weddings.  Now you get to hear a little more about Josh and Kelley… interview style!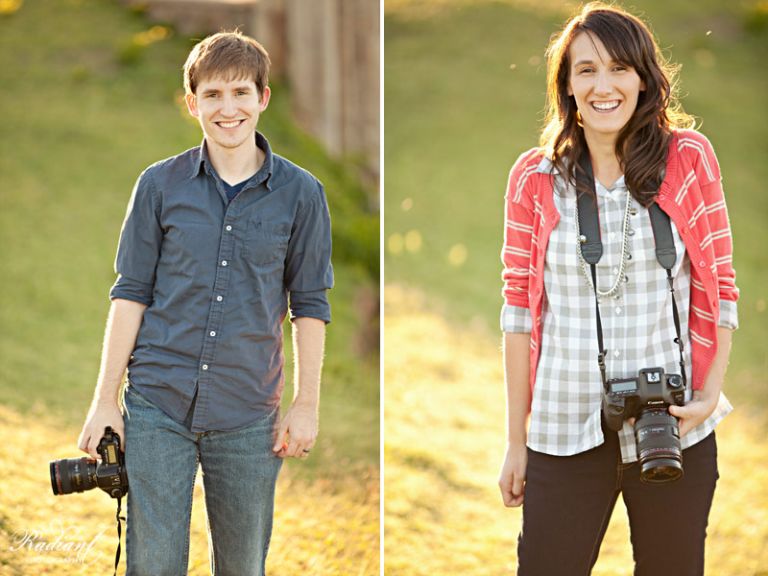 Breanna:  I've heard the jokes about how young you guys look… so how old are you REALLY?!
Josh: I'm 25.
Kelley: And I'm 23.
B: So NOT 17, right?
Josh and Kelley: (just laugh and shake their heads).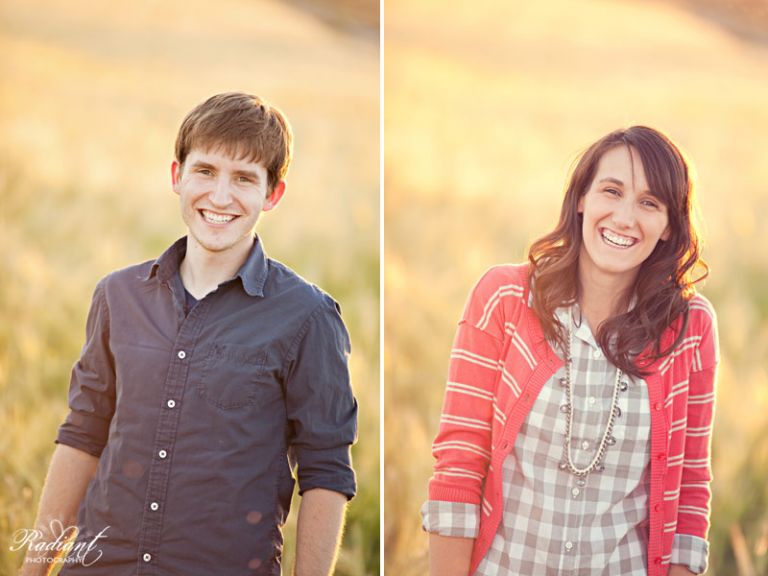 B: So where are you guys from?
Josh: I'm from Silex, Missouri, a tiny speck on the map about an hour north of St. Louis.
Kelley: I'm from Monroe, Washington, a small town about an hour north of Seattle.
B: Tell me a little about your professional lives outside of photography.

Josh: I'm currently a freelance graphic designer and the editor of Design Shack, a website devoted to teaching and discussing web design. I also write regularly for PhotoTuts, a popular photography tutorial site.
Kelley: Before deciding to pursue photography professionally, I was a fourth grade teacher.
B: Just so we're clear on that everyone, Josh is already an expert in the photography world, OK?!  Just believe everything he says from now on and that will save us all some time. Oh and Kelley is a rockstar.  She put aside all her fears and quit her full time job to jump into photography full force.  See, I told you… rockstar.

B: Do you guys like, care about stuff and stuff?

Josh: We both love music. In fact, when we're not working, we're volunteering in the worship band at the church we've attended for a number of years. I play guitar and Kelley sings.
B: How did you guys meet?

Kelley: I became close friends with Josh's cousin Jessica while in high school. I even stayed with their family for a little while. Josh worked with Jessica's dad and was always hanging around the house where I was staying. One year for Christmas we all took a road trip to Missouri to visit Josh and Jessica's family. A couple of twenty-five hour car rides can help two people become quite close! We have been together ever since.
B: So how long as that been?

Josh: We just celebrated our four year wedding anniversary.
B: And about that… tell us a little about YOUR wedding!

Kelley: The best part about our wedding was the "hair in the wind" glamor shots that were taken during a sand storm that hit right at picture time (hooray for desert weddings)! I am pretty sure there is still sand in my wedding dress.
Josh: It seems like the whole day went by so fast.  We were so excited to be married that we almost forgot about everything else that was happening that day.  Being from almost opposite sides of the U.S. and having our wedding in Phoenix, it was one of the first and only times that most of our friends and family were all in the same place.  So if we could do it again, I think we would try to take in every moment and really enjoy celebrating and having fun with all of our friends and family.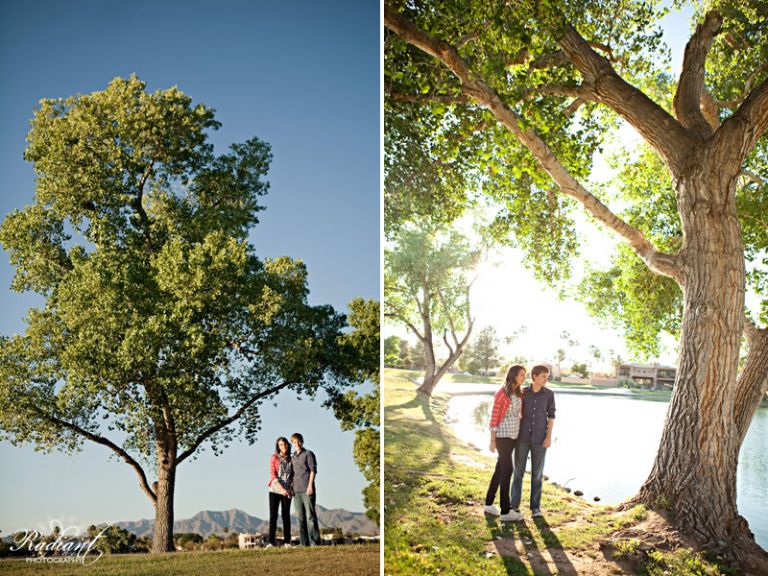 B: If the photos were the best part of your day, I'm assuming your photographer was pretty good!

Josh: My aunt and uncle are photographers so they shot our wedding as well as helped out with just about every other aspect of the day.
B: Did they play a part in you becoming a photographer?

Josh: Yes! They've always been a huge inspiration to me and are the reason I became a graphic designer and a photographer! My uncle taught me a lot about how cameras work and let me borrow his equipment.  I've always been fascinated by quality photography and instantly fell in love not only with the art but the technical aspects as well. I'm a complete nerd so the realization that photography was such a deep subject with so much to learn was a pleasant one for me.
Kelley: I've always loved photography and knew that there was something in it for me. Sadly, whenever I would take a step towards learning more about photography it seemed that there was always a more "realistic" option that I should take.  When it came down to it, being a photographer seemed like fun, and as far as I knew grown-ups should have real jobs, not fun ones.  So, while I considered studying photography while in college, I ultimately decided to pursue a profession in education instead. Throughout that time I always had a camera in my hand and enjoyed capturing important moments throughout our lives and the lives of our loved ones. Various recent opportunities have allowed me to pursue my dream job!  It seems I am living the dream. I get a real job and it is fun!
B: Rockstar.  I'm glad you got over that whole "being a real grown up with a real job thing"… it's totally a myth.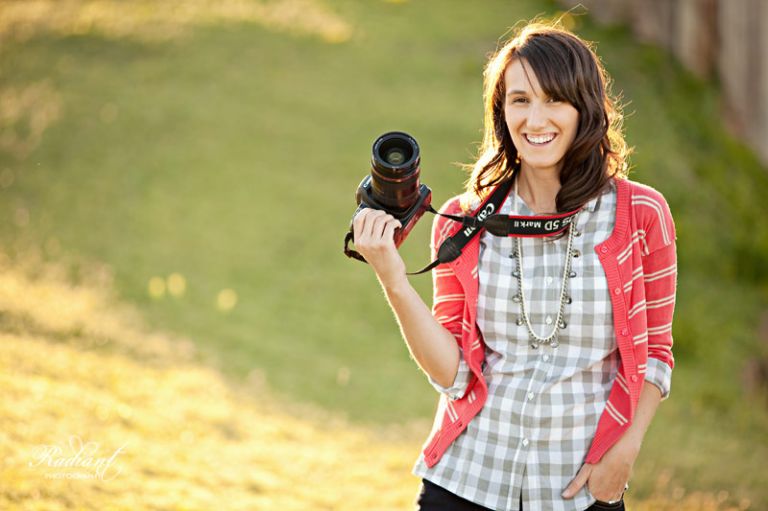 B: How would you describe your photography style? Aside from "almost as cool as Scottie and Breanna's" of course! 😉
Kelley: Intimate, but fun and upbeat. We want to get to know the people we work with because that relationship and level of comfort translates so well to the camera, especially if we can get them to relax and just have a great time!
B: Awesome.  I love hearing you guys talk about developing great relationship with your clients… showing love to the people we work with is what we've built Radiant on.  It just makes me excited to hear someone else talking about it too!  Especially when that someone is working with Radiant!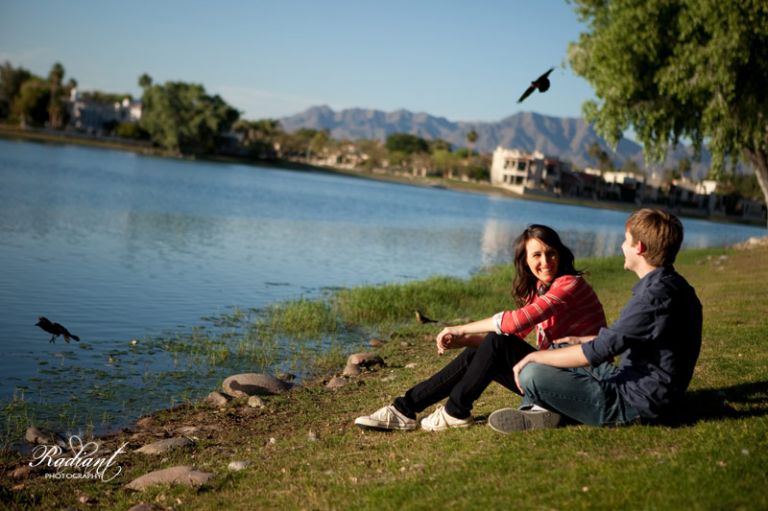 B: Bragging time.  What are your special photography ninja skillz?

Josh: We each have skills that really seem to perfectly complement each other. I am into all of the technical jargon and theory, Scottie and I can talk about photography equipment, settings, and light rigs for hours.
Kelley: I lean a little more away from the techy side and much more towards the artistic side.
Josh: I can spend five minutes thinking through and planning the perfect shot but I know Kelley is going to walk up and instantly take an amazing (and often better) photo without a second thought!
B: It's a little freaky how I sometimes feel like we're looking in a mirror when we talk to you guys. *Ahem* artists rule, geeks drool! *Ahem*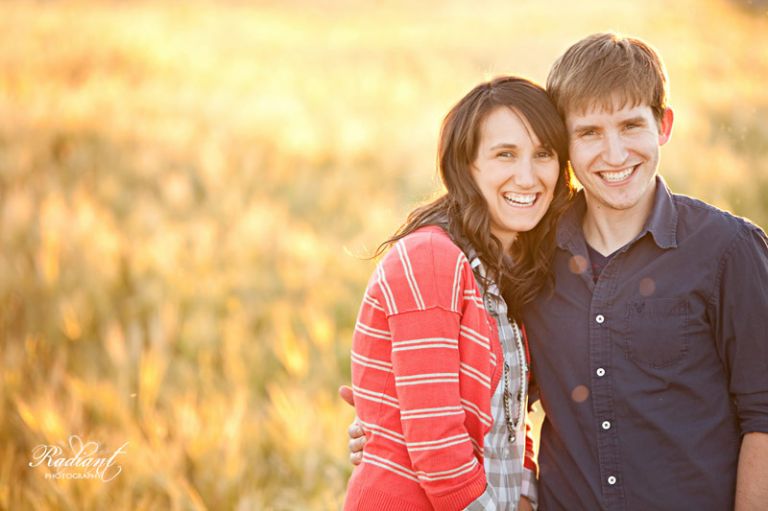 B: What are you guys focusing on when you're at a wedding?

Kelley: We are both very keen on capturing those little moments that no one else sees. A groom whispering into his bride's ear, the flower girl spinning her dress when her mom isn't looking, the groomsmen horsing around; these little pieces of reality help define the day much better than the standard posed photos that follow.
Josh: Weddings are emotional roller coasters for the participants and when you look at our photos we want you to feel what the people were feeling at that time.
B: FYI everyone, this is the stuff that Josh and Kelley are AMAZING at!!!!  They've capture stuff at weddings that I didn't even see happening… despite the fact that I was standing right next to them the entire time!
B: So why did you guys choose Radiant?

Josh: The ever-expanding portfolio of work from Radiant speaks for itself. I've always been a fan of good photography and Radiant was hands down the best local photography team I could find.
Kelley: We were huge fans of Radiant long before we were offered a position with them and continue to have a lot of respect for what Scottie and Breanna have built. We couldn't be more thrilled and honored to be joining the team.
B: What are you the most excited about?
Josh: Honestly, the best part so far has just been working with and getting to know Scottie and Breanna. We've really only known each other for a short time but have become fast friends. Kelley and I have thoroughly enjoyed learning from them and just hanging out!
B: And the feeling is mutual.
Click to see some of Josh and Kelley's recent favorite work… and then like our Facebook page to follow along with where this new path takes us all!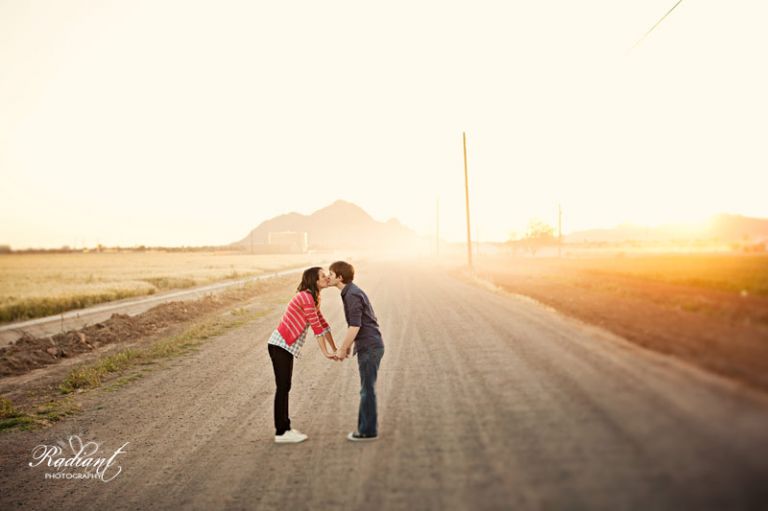 Some links that might be helpful: https://sleeklens.com/product/the-starter-pack-lightroom-presets/, https://thatsweetgift.com/photo-studio-support-kit/