How does a wedding planner plan her own wedding?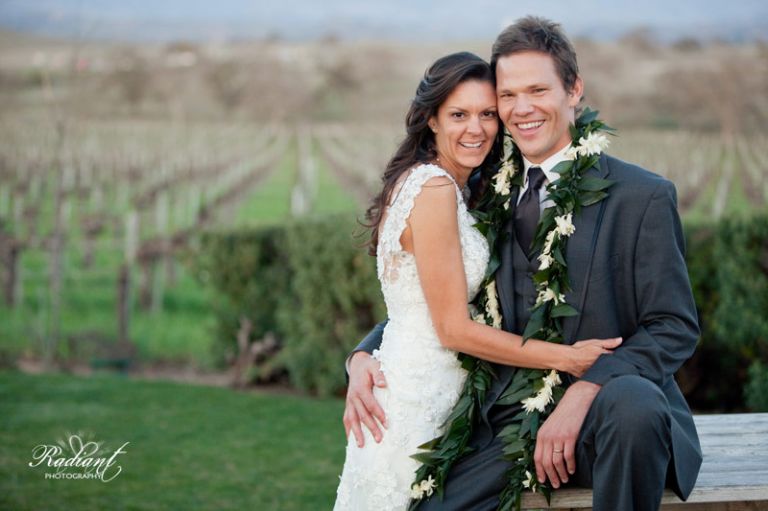 It may sound like an easy job since she does it for a living, but really that makes it much harder for her to have the wedding of her dreams. When you go to weddings every weekend, it's difficult to find ways to make your own day feel unique and special.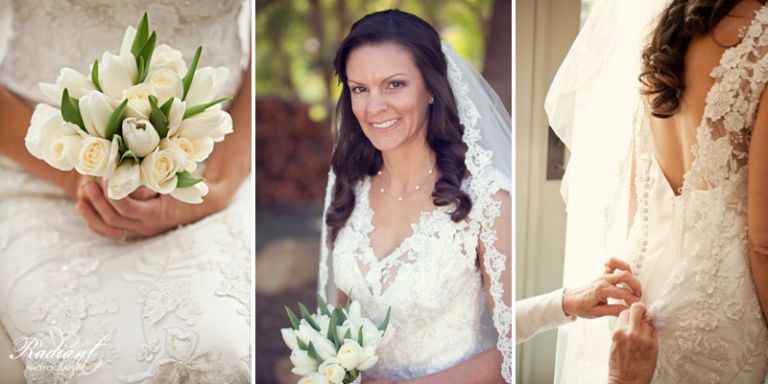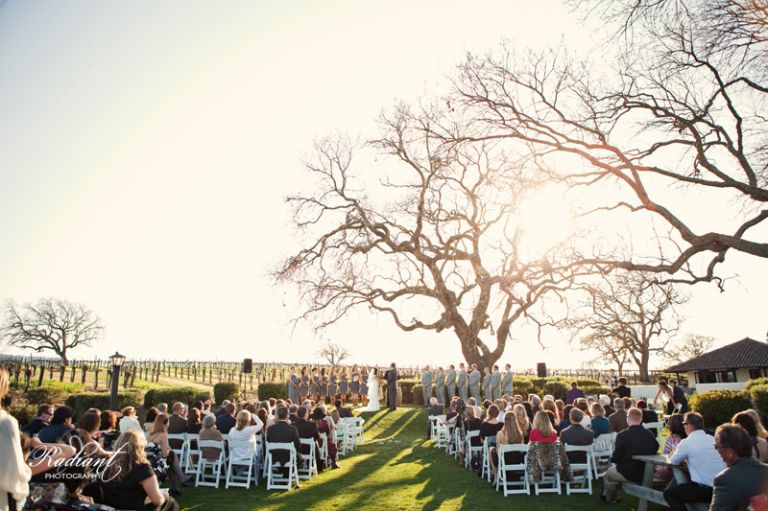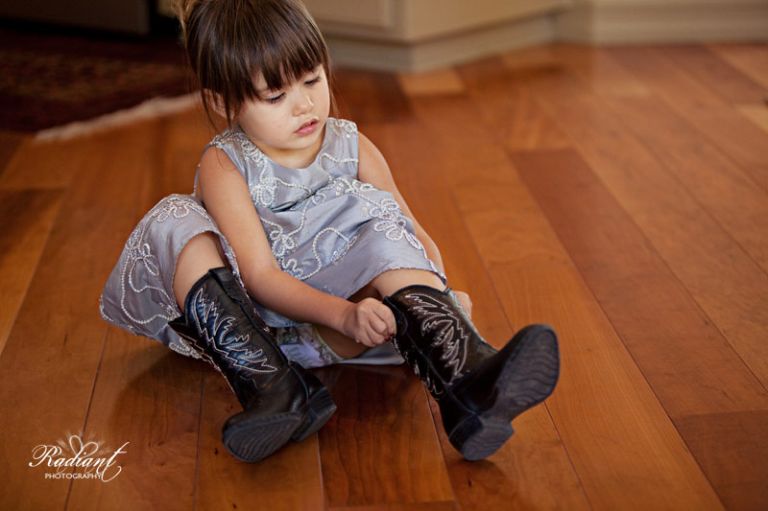 Luckily, Melissa from Let's Do This! Wedding and Events was up for the challenge! Her wedding day was upon her and she found some incredible ways to make it her own. But before I get into that, let me give you a little bit of Melissa and Kevin's story because it's a good one!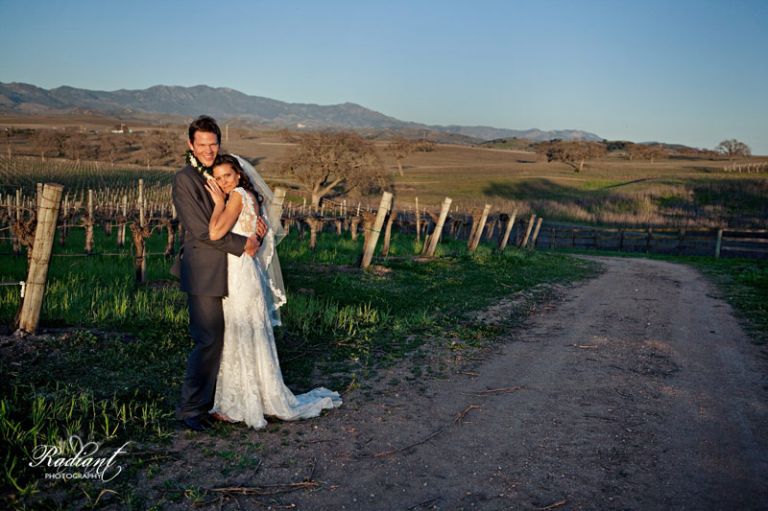 Melissa was one of those girls who felt like she had to wait forever for "the one" to come.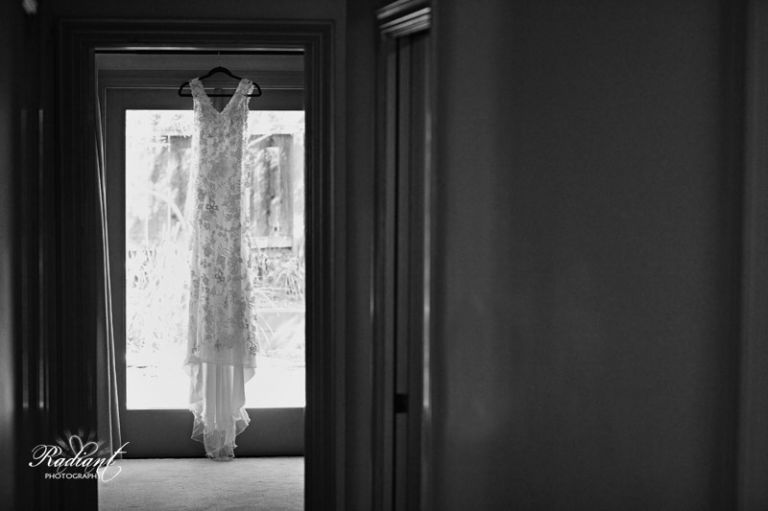 It wasn't always easy for her to believe that she was doing the right thing by waiting  for just the right guy to come along one day. But she was persistent and she stuck to her guns. So when fanny pack wearing (he's trying to bring them back), messy haired, California boy Kevin came into her life Melissa and her family knew her prayers had been answered and that all her tears, waiting, and frustrations had been well worth it. Because "the one" really had found his way into her life. Even though he had to cross an ocean to do it.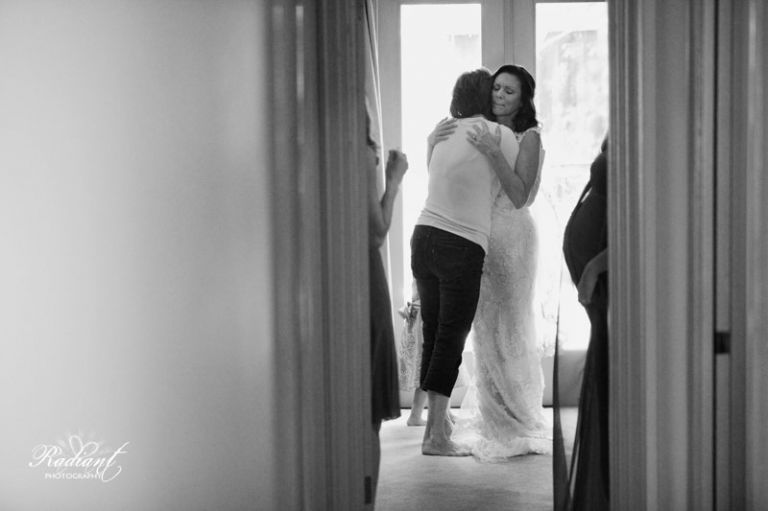 (Melissa and her mom spending time together before the ceremony).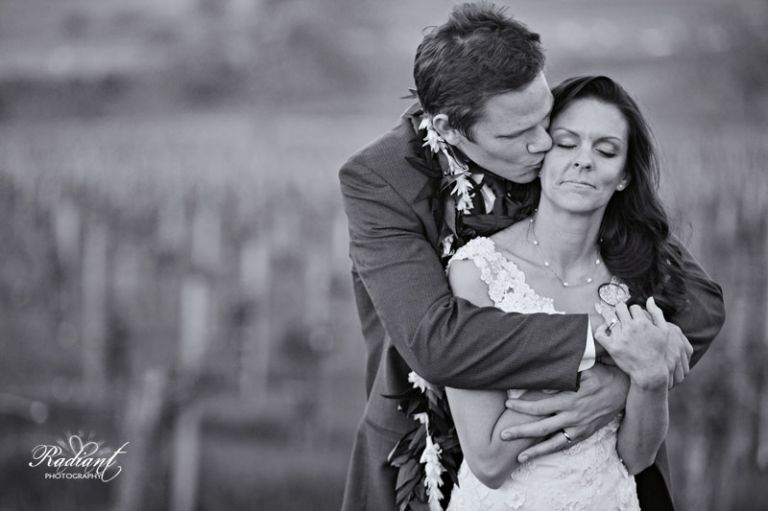 One of my favorite moments from Melissa and Kevin's big day was when Melissa's bridesmaid sister stood up to give her speech and the first thing she did was turn to Kevin and yell, "WHERE THE HELL HAVE YOU BEEN?!?!". It was a pretty good question that summed up the anticipation that had led up to this wonderful, glorious wedding day for Melissa when she finally got to marry the man of her dreams!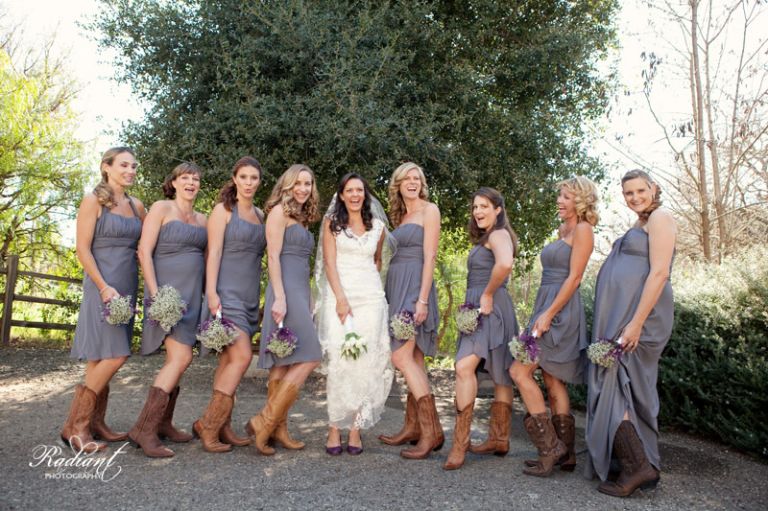 The rest of the speeches that night followed the honest tone that Melissa's sister brought to the table… only with a little less yelling involved.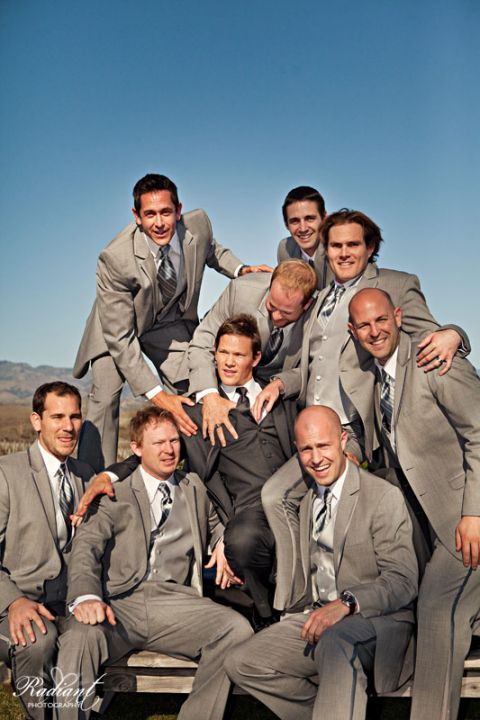 (Tag yourself in some of these photos by liking our Facebook page!).
Everyone in the room was so full of joy and it seemed like people couldn't even find the words to speak highly enough of these two wonderful people and the beautiful love between them. Tears, tears, and more tears for me and everyone involved that night!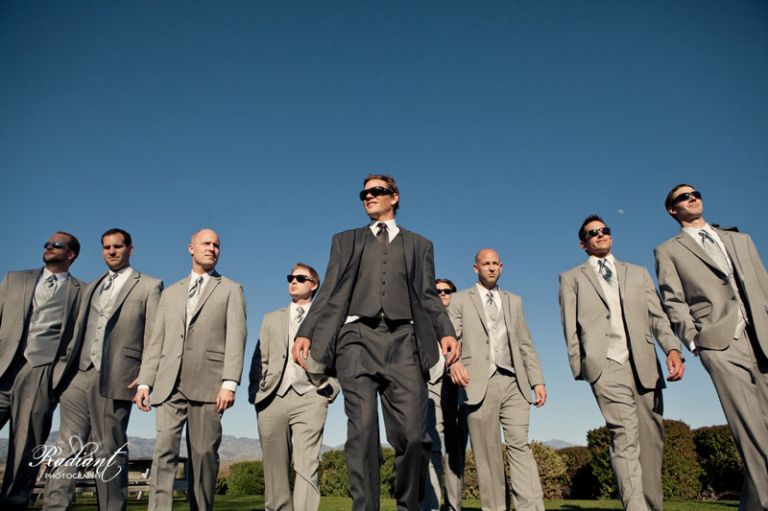 (Yes, I think it's safe to say that even the tough guys were getting emotional!).
The passion between Melissa and Kevin was undeniable. And who were we to interrupt their great making out moments to get them to walk over there or stand facing a certain direction, etc. Mostly we just let them go at it and tried to make sure we didn't get any pictures where you could see their tongues!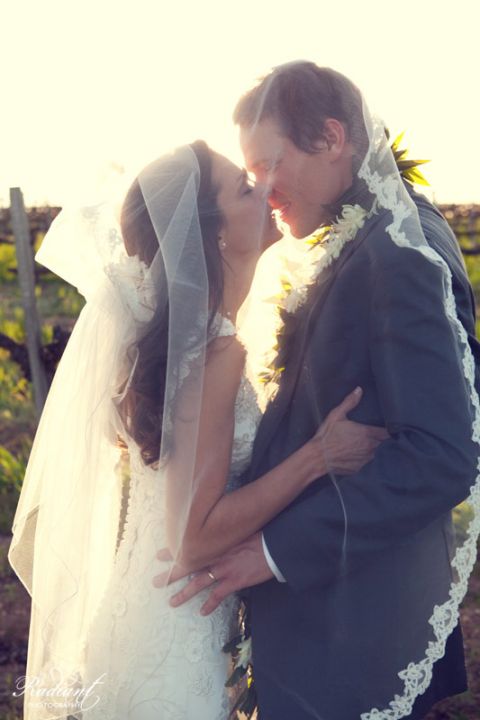 (Like this kiss under the veil for example… we didn't even have to stage it, that's  just the kind of stuff they were doing naturally!).
They were so incredibly happy!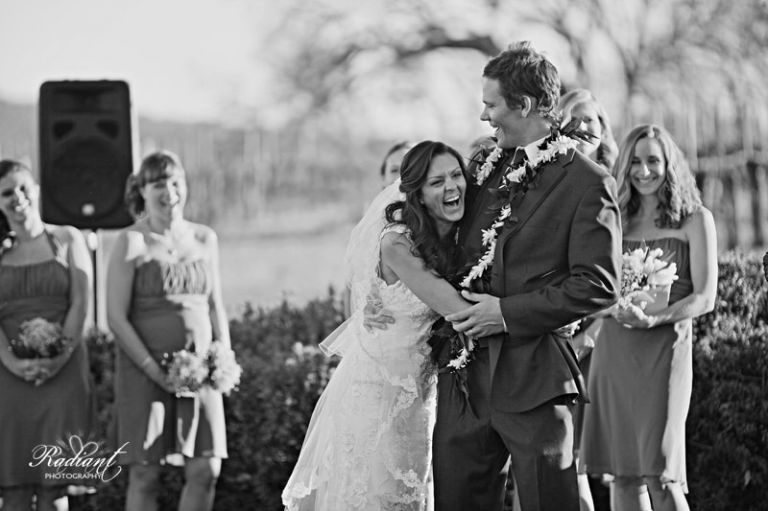 Melissa looked exactly how I pictured her looking on her wedding day.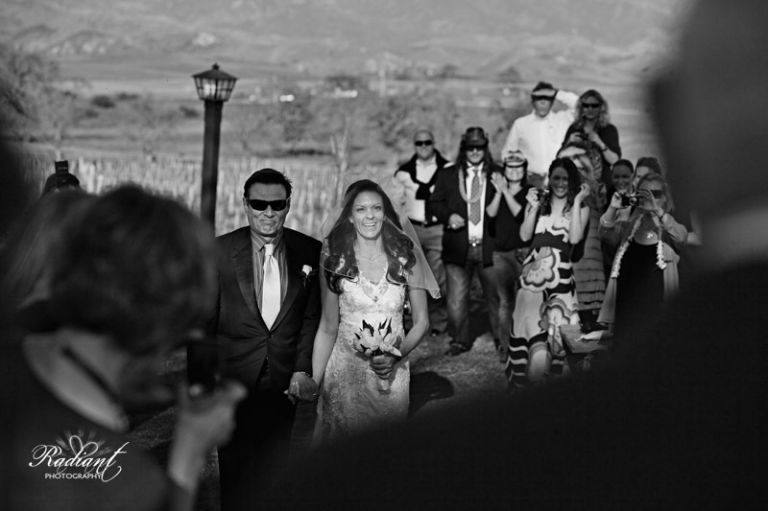 And though this was my first time meeting Kevin, his love for Melissa was unmistakable as well.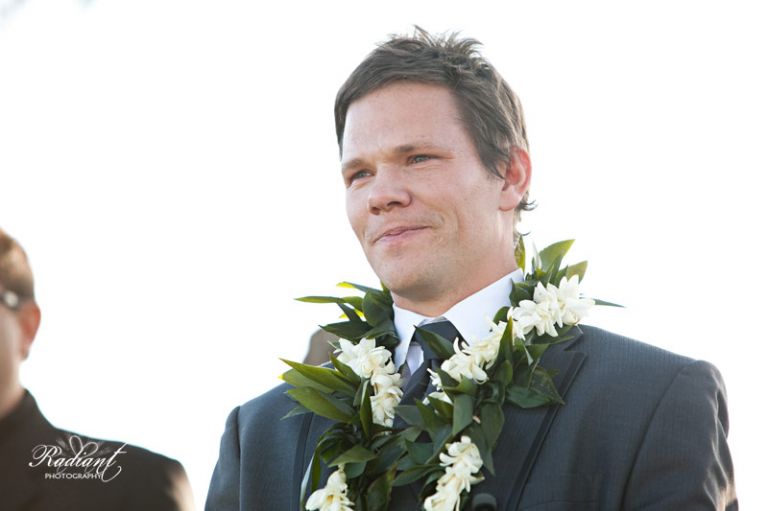 Not only were his tears as he watched her walk down the aisle evidence of this, but also the absolutely incredible vows he spoke to her during the ceremony about growing old together and returning to this tree in the vineyard they got married under with their kids one day, and then again when they have to hobble up to it with their canes.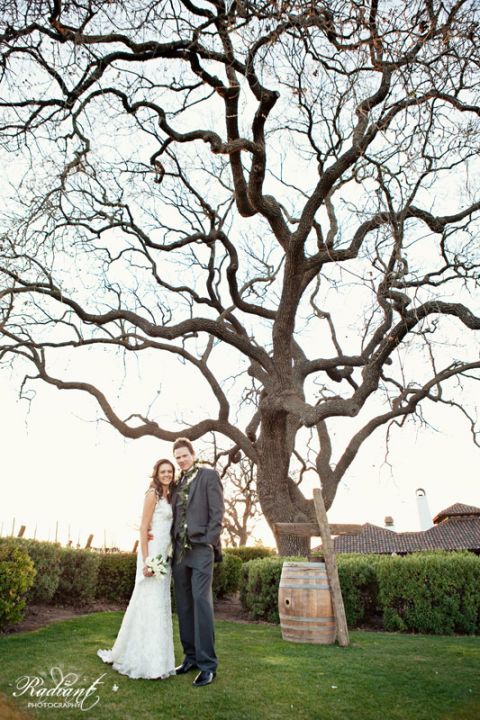 Ah, I'm getting all misty eyed just thinking about the gist of the speech, and that's nothing compared to how beautiful it was word for word!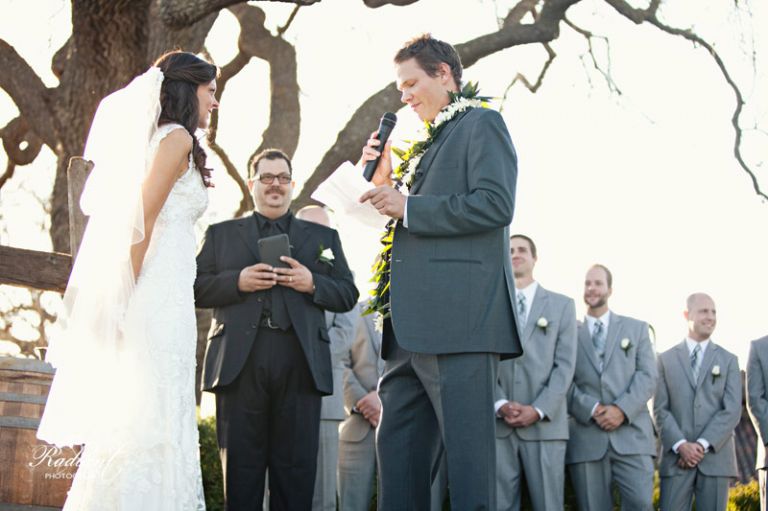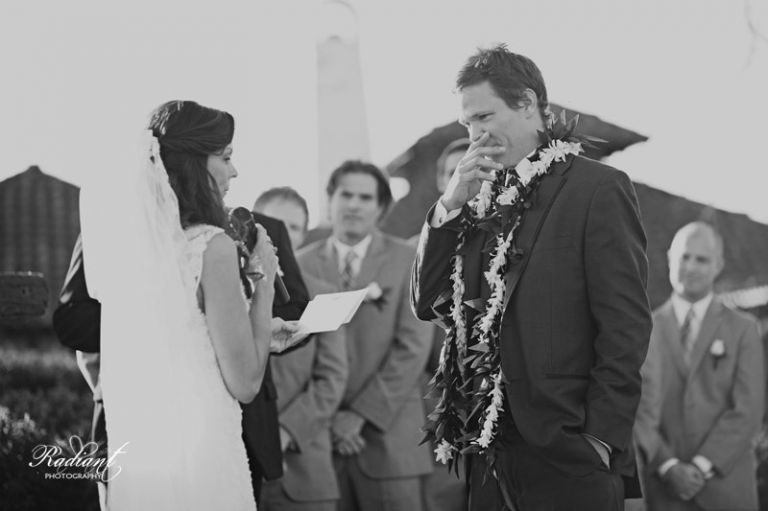 (You can tell by this picture that her vows had the intended effect as well!!!).
As you can see, this is one very expressive group of people!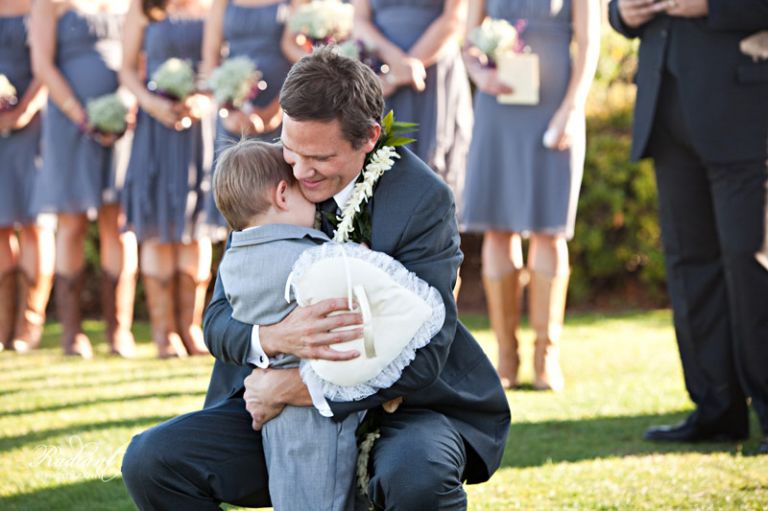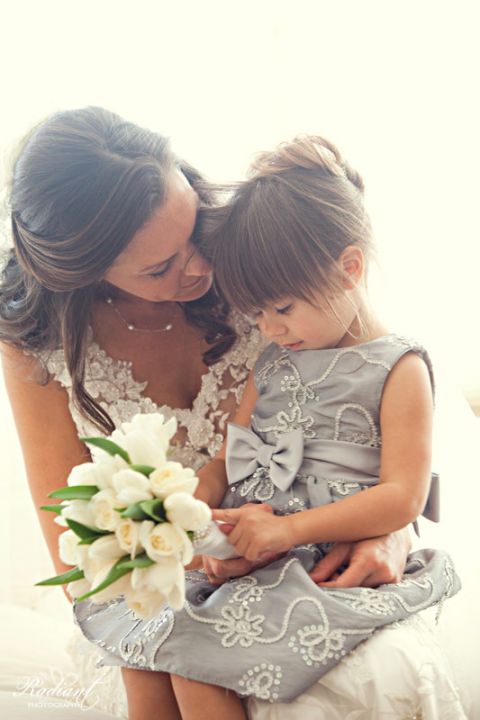 Their words, actions, behavior… everything, communicated love and joy this day!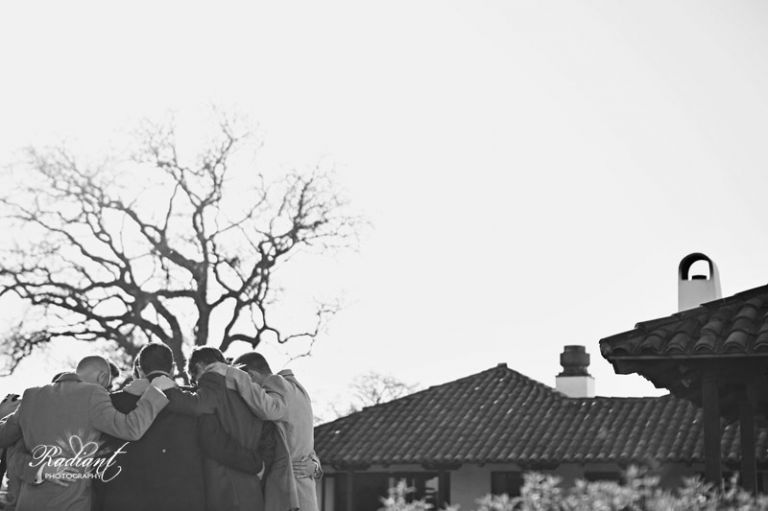 (The guys praying before the ceremony).
I was so floored by the quality of the long lasting relationships that Melissa and Kevin have had over their lifetimes.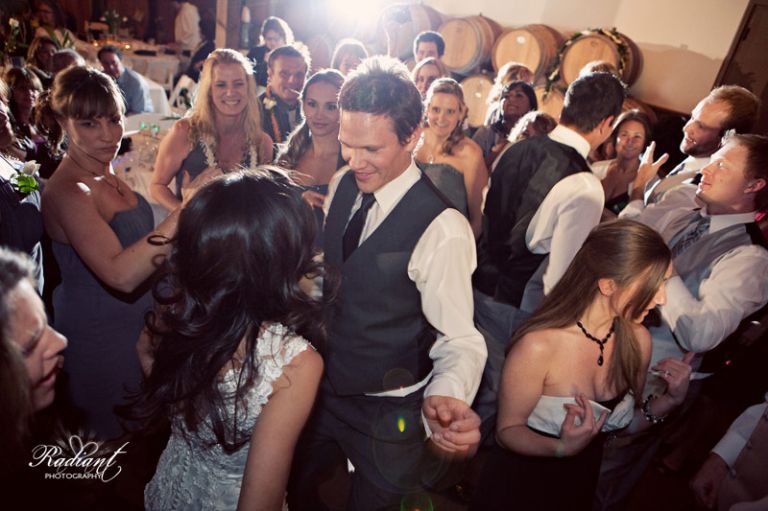 Their strong and deep friendships say so much about the character of these two kind and caring people. I seriously felt like I was having the honor of being in a room full of some of the greatest people in existence that night.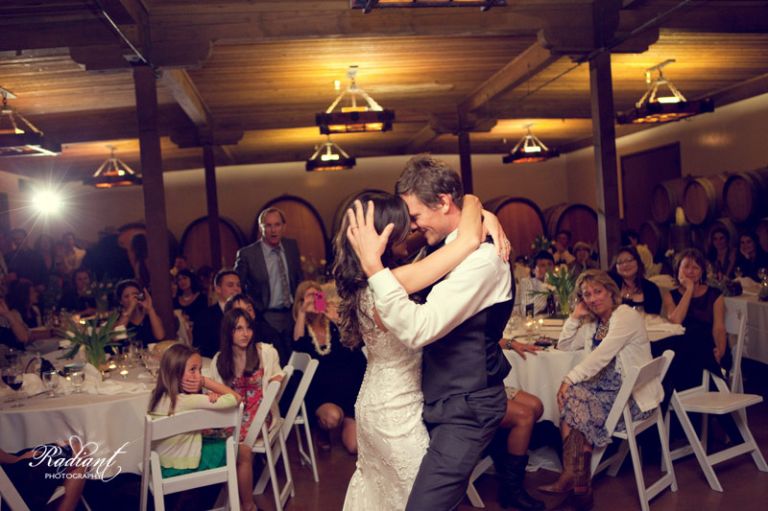 OK I'm tired of trying not to cry as I write this so let me get on to the details of this wedding that uniquely reflected Melissa and Kevin… only I'm not sure those hold much hope for a tear free explanation either!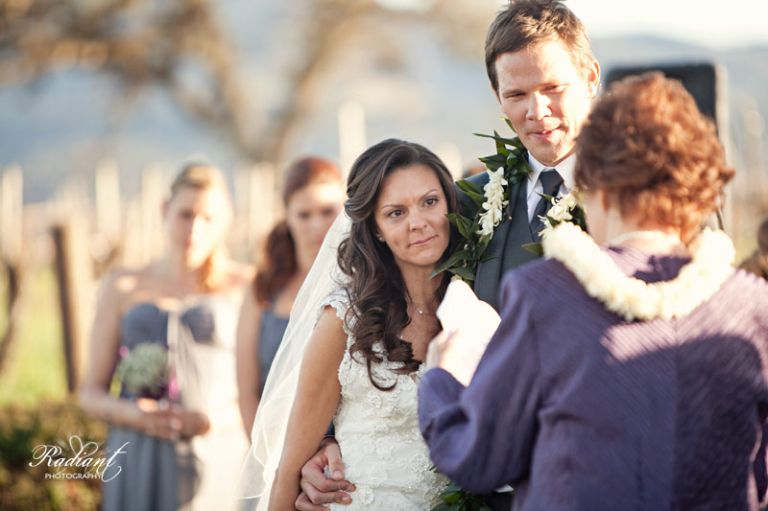 (Kevin's mom doing her Bible reading during the ceremony).
You can't emotionally detach yourself from a ceremony that includes a foot washing as a symbol of how they will love and serve one another, prayers given by their fathers as a blessing on them, and a presentation of the flags from their countries of heritage to one another's fathers as a symbol of the respect they have for the different cultures they will be bringing together in this union.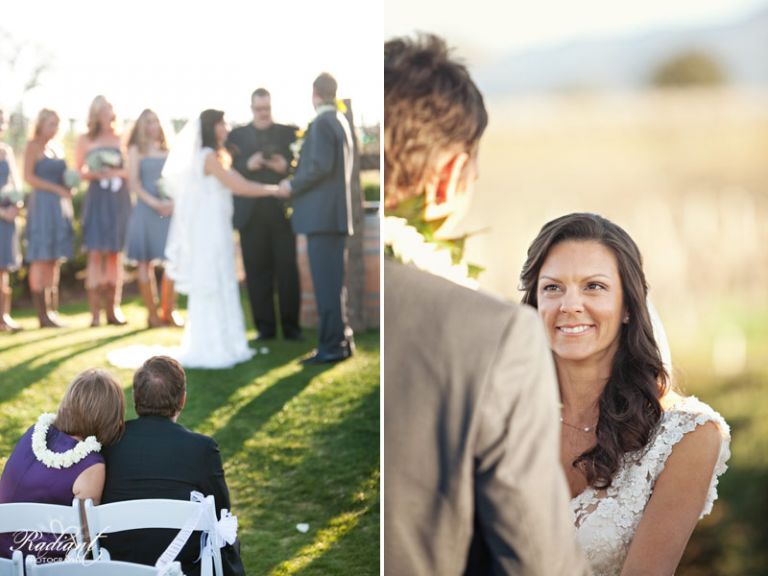 (I love the photo on the left of Melissa's parents watching their little girl all grown up and getting married! By the way, during the father daughter dance to "My Girl" Melissa kept pretending she was playing basketball like in Father of the Bride! It was so sweet!).
I KNOW! I'm just going to have to give up on my mascara at this point!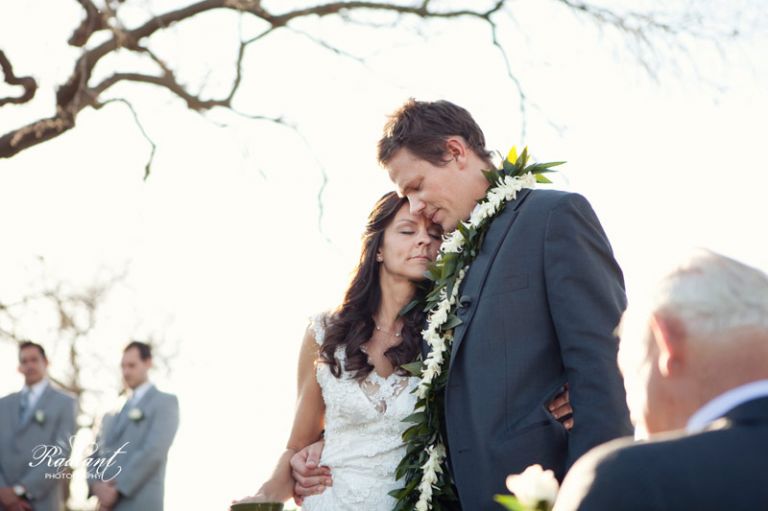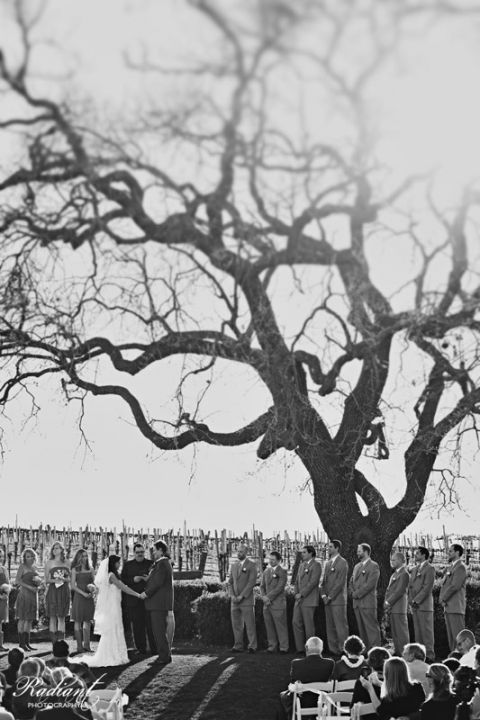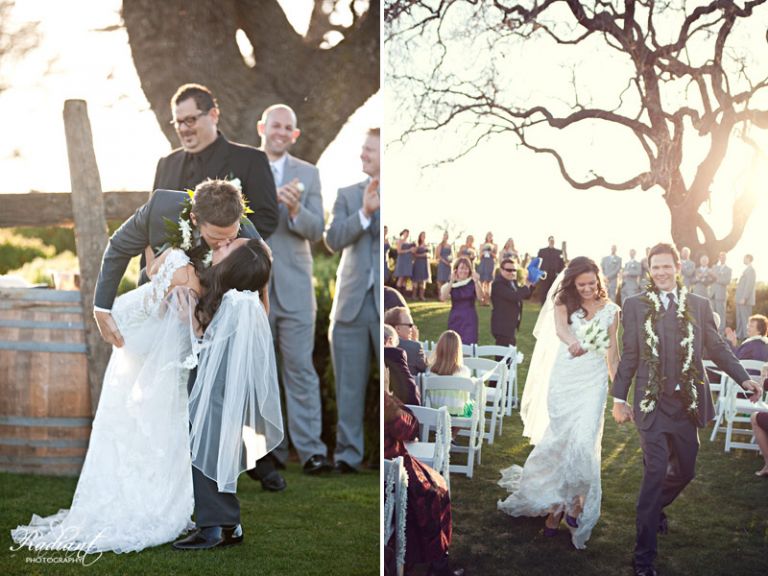 As I said, Melissa is a wedding coordinator. What I didn't say is that she is born and raised, and currently works in, Hawaii!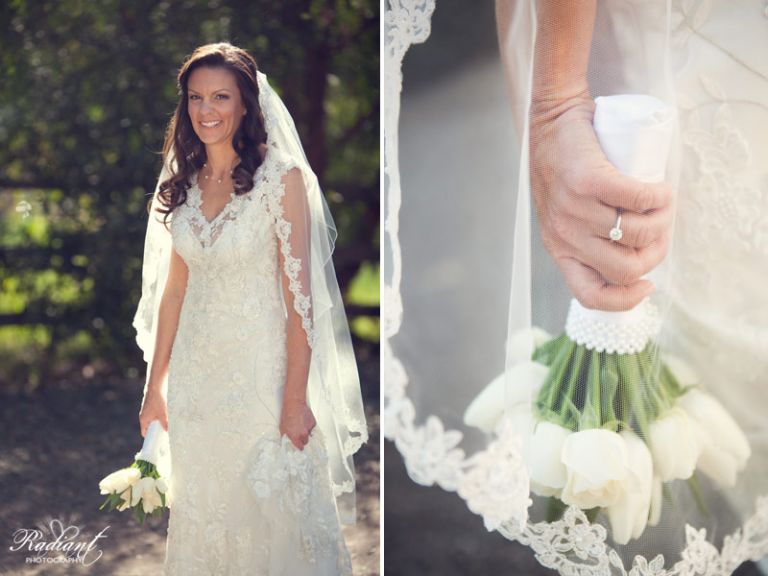 We first met Melissa when we went over to Oahu for Katy and Shaun's gorgeous wedding that she did such a great job coordinating, that Scottie and I were fully impressed and determined to work with her one day again. What we didn't know was how often and soon we'd get to work with her, and that we'd eventually be doing so at her very own wedding!!!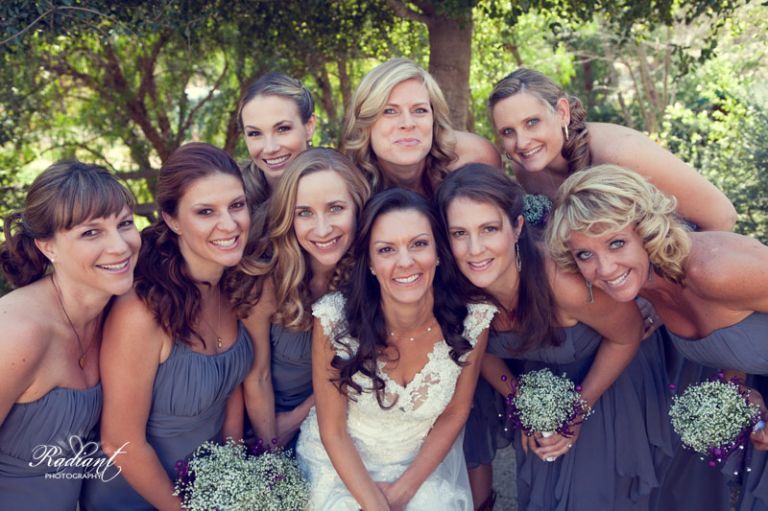 Melissa is from Oahu and Kevin is a recent transplant to that part of the world as well. So while they didn't choose to get married in Hawaii (which is probably good because I think Melissa would've felt like she was working a little more than she should have on her big day) they did choose to bring some of the culture they love into the mix.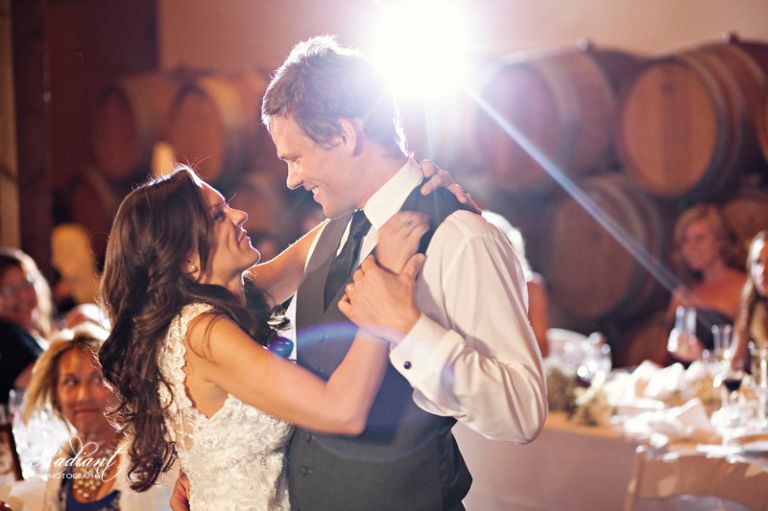 By the way, in case you're wondering where someone who lives in Hawaii goes when they want a destination wedding… the answer is to Gainey Vineyard in Santa Ynez, California!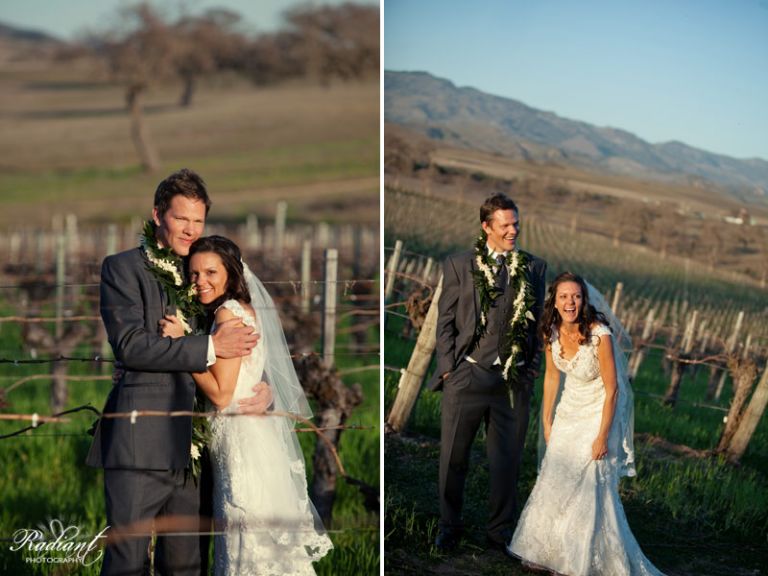 So to bring a little piece of aloha to the mainland, Melissa and Kevin started out with exactly what you'd expect, which is beautiful and fragrant leis they had draped over chairs and around necks. They also kicked off their reception with a Hawaiian prayer and welcome. Melissa brought the hula to the party that she worked so very hard to learn as a special surprise for Kevin. She performed it beautifully by the way!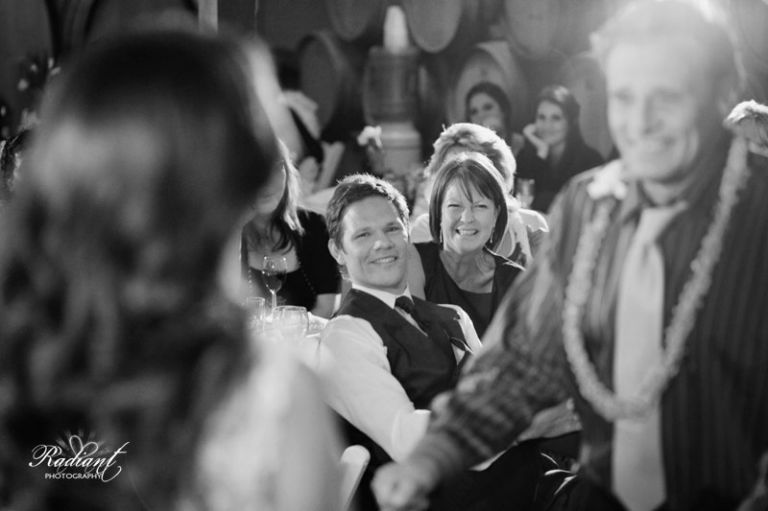 (Kevin watching his love dance with her dad).
One of the coolest representations of Hawaii was the special surprise the generous couple handed out to one very lucky guest! As response cards they had their guests fill out Mad Libs. And from those Mad Libs responses, they chose one person to win a FREE TRIP TO HAWAII!!!!  One of my favorite wedding moments of all time was watching this unsuspecting girl find out she had just one a trip to Hawaii! She was in complete shock. It was definitely the best wedding favor we've ever seen a guest walk away with! 🙂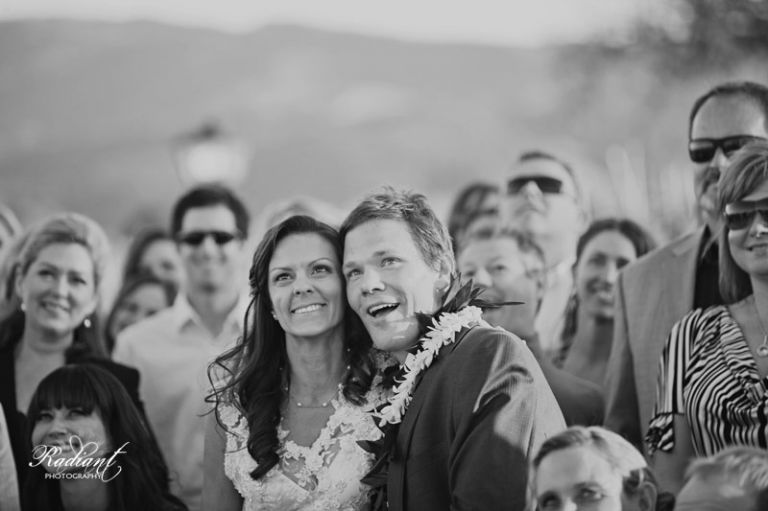 As you can tell, there is more story to this wedding than I have time to share. And even more of a story to this fantastic couple that Scottie and I have fallen in love with. Melissa and Kevin, your wedding day was a very special and precious time to us that we were incredibly honored to be a part of.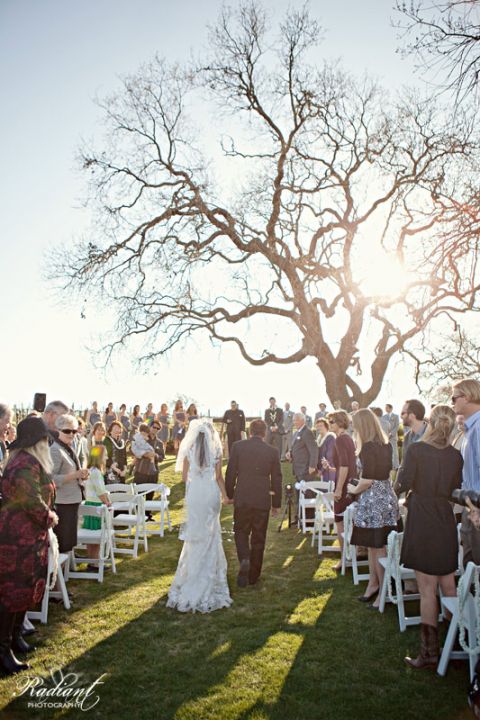 Seeing your passion for one another, your love for your friends and family, and your incredible ability to give of yourselves to others was such an inspiration to us and one that has left us talking about it ever since. I know you guys have a beautiful future ahead of you and I just hope we continue to find ways for Scottie and I to be blessed enough to be a part of it! We love you both! Congratulations!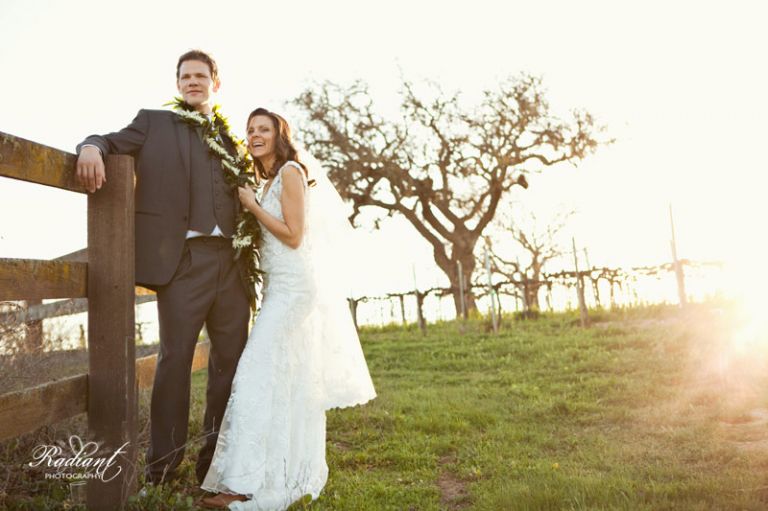 Click to see the rest of Melissa and Kevin's Hawaiian Wedding in a California vineyard.