So for those of you who have watched Vincent grow up through his Baby Story Video, his 6 month pictures, and his playgroup pictures. You're going to be amazed to hear that he's 1 year old already!!!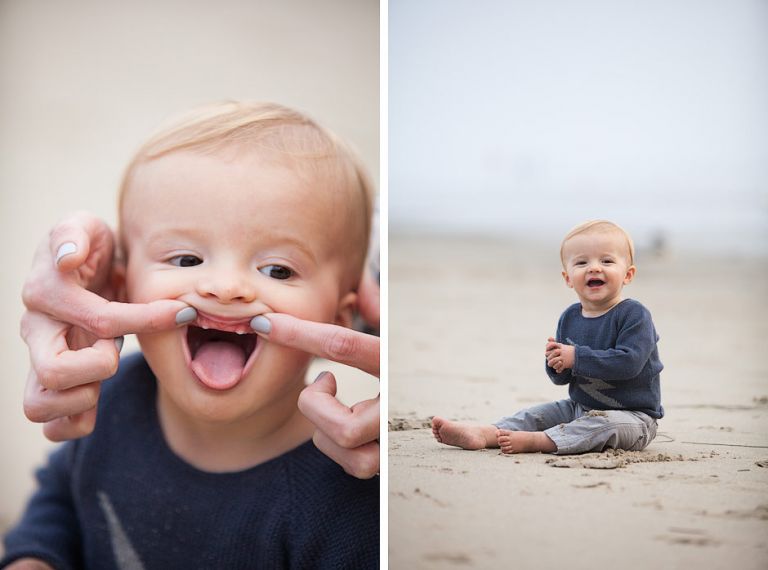 (Look, he's got teeth and everything!!)
That's right, the big zero one! You made it, buddy! And both Scottie, myself, and all our loyal fans have been so happy to be along for the ride!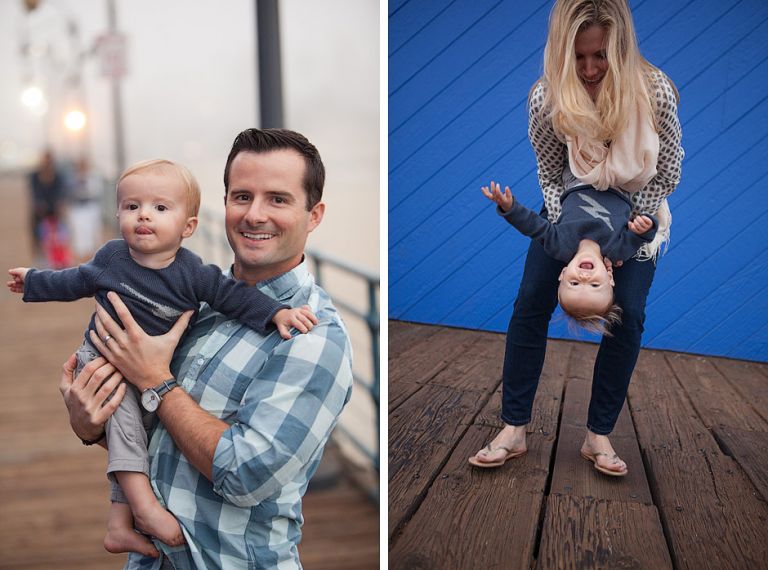 So where did Vincent's parents decide to go to capture this momentous occasion?! LONDON!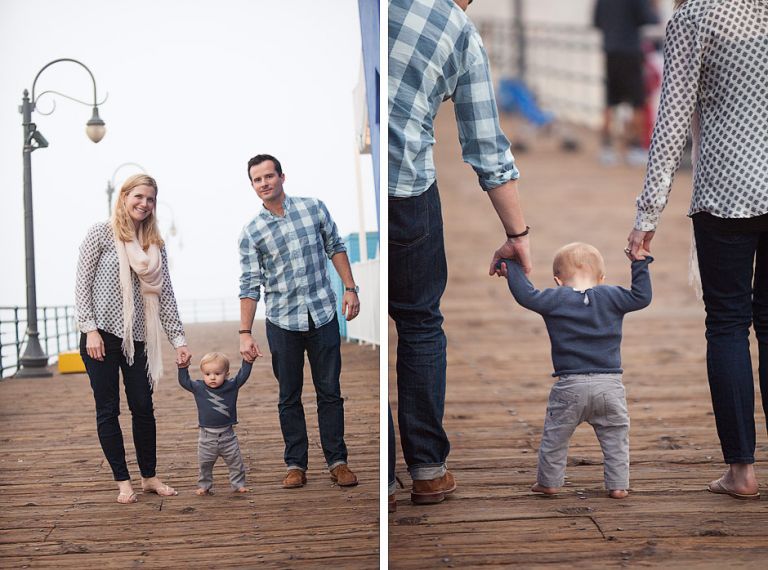 No not really, that's just the Santa Monica pier in a crazy cloud of fog that makes it look like London! Now that you've got a little feel how cool London would look though guys, you really should considering taking all of us over there for his 2 year old pictures! 😉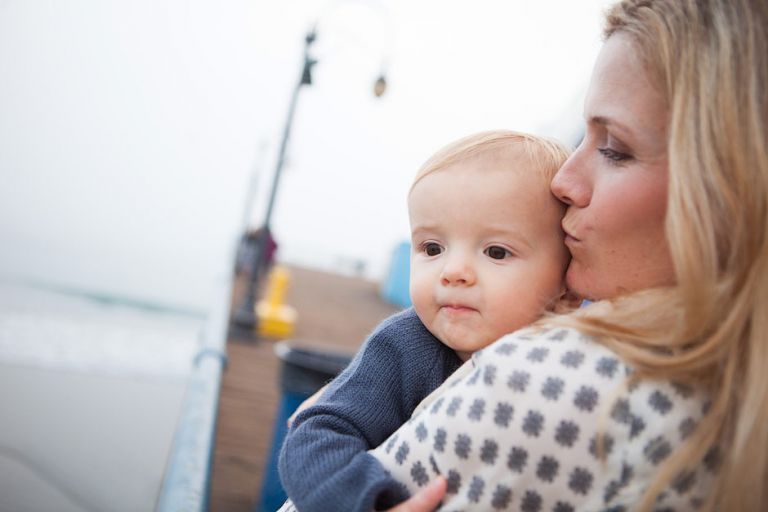 We had planned on some sunny beach pictures but when the day for the session rolled around and the fog rolled in with it, we ended up with quite a different feel than what we'd originally talked about!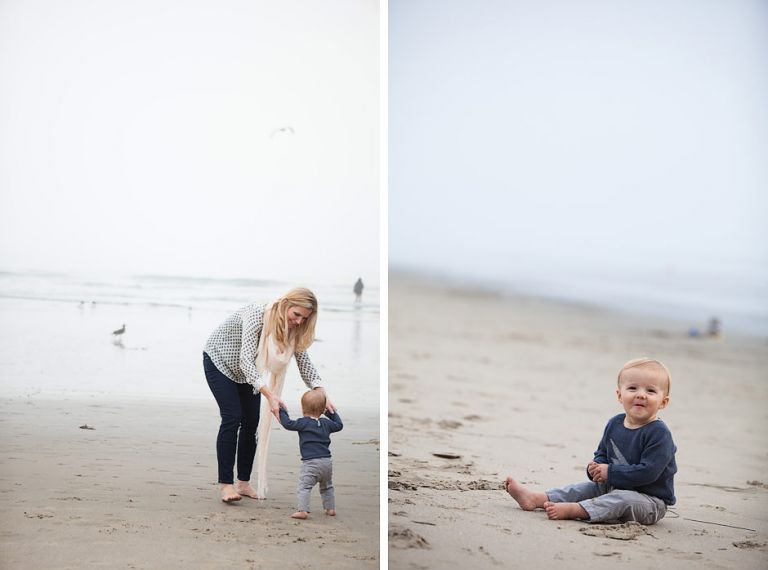 But that was cool because Vincent's parents are flexible and we had beautiful light to work with!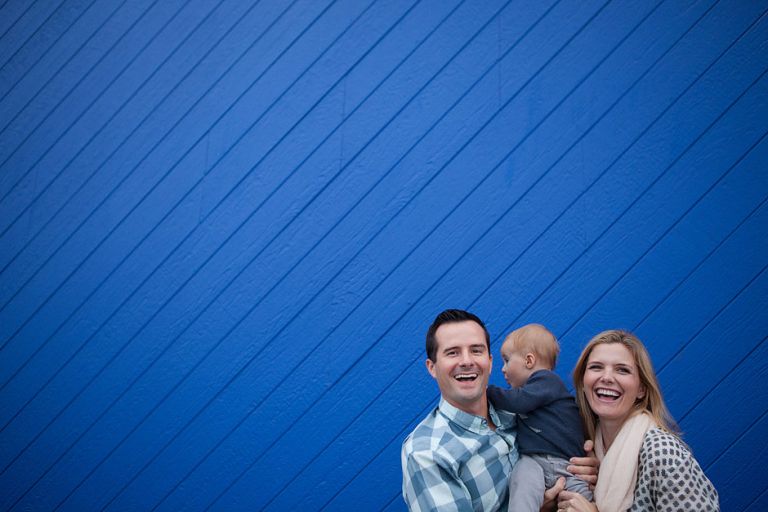 So when we headed down to the pier not knowing what to expect, we quickly found out that even in a pretty solid fog we had plenty to work with!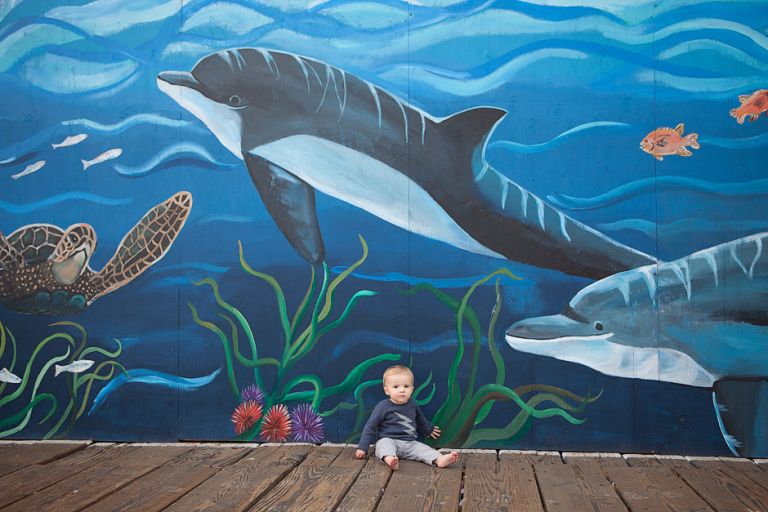 As if Vincent's variety of facial expressions weren't enough material for us! OK, well maybe it's not quite a VARIETY. Last time his new thing was putting his hands on his head, now he's got the "ooooh" face.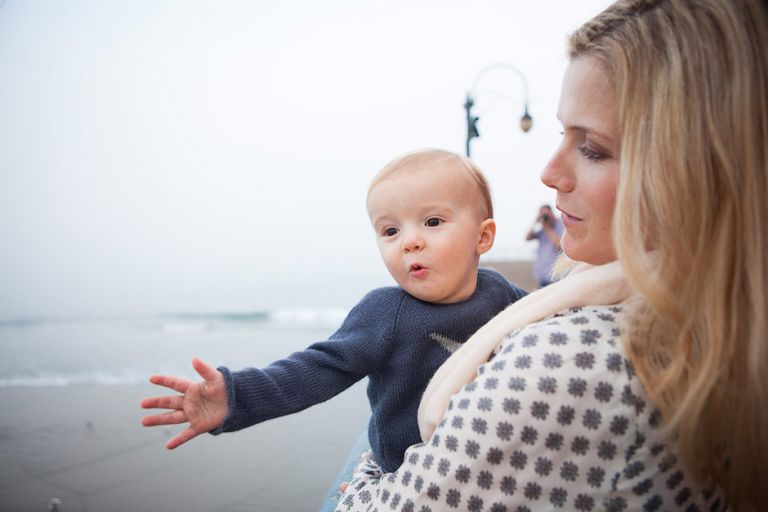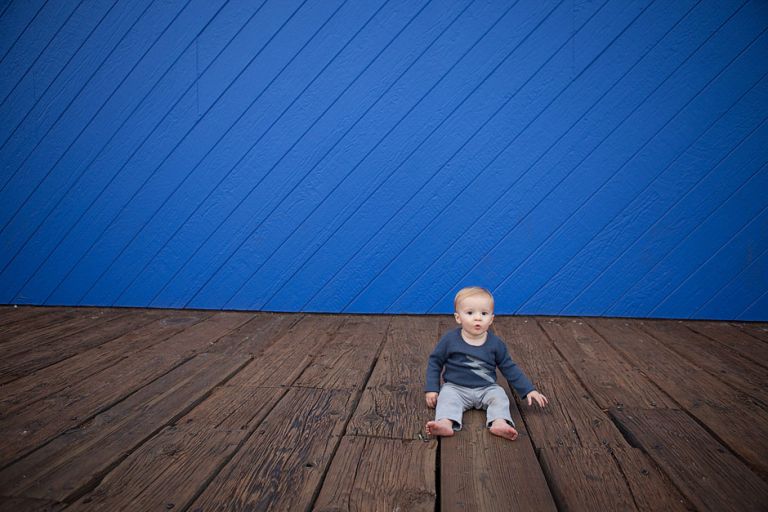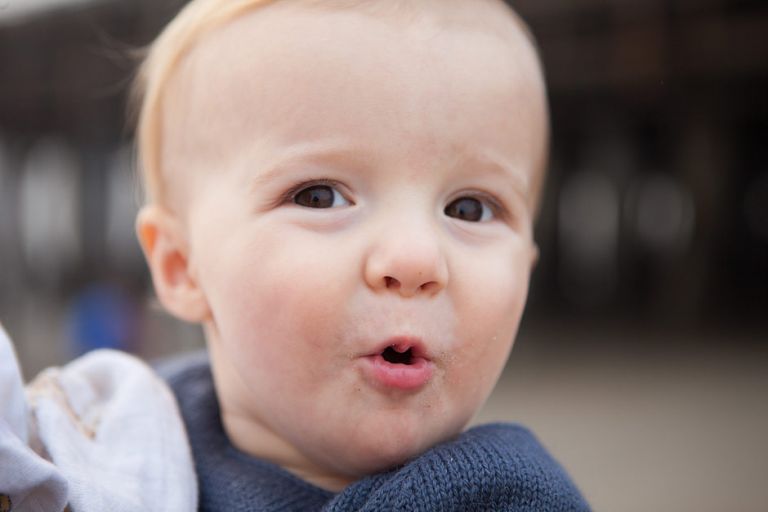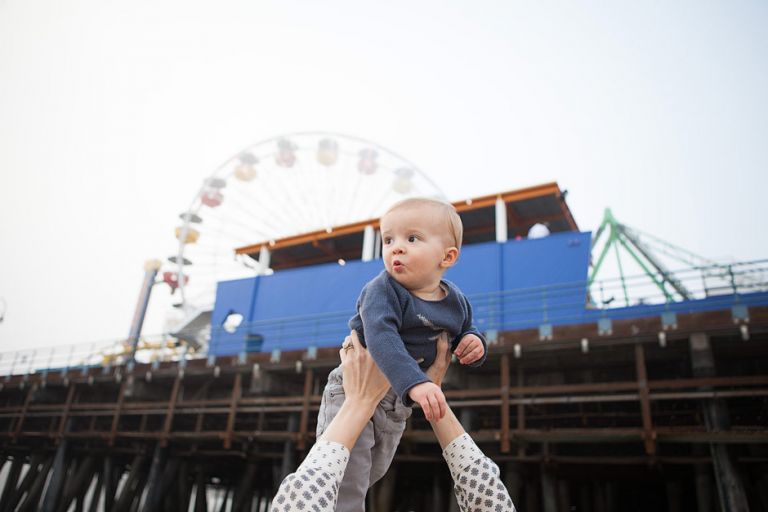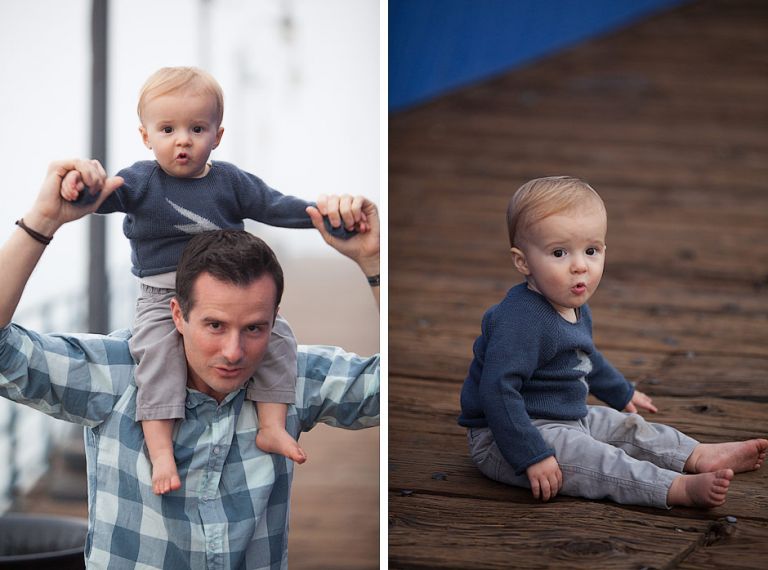 (We seriously got way more "oooh" faces than that! I couldn't fit them all in here!)
When he wasn't being startled every few minutes by the roller coaster taking off, Vincent was quite content posing for the camera, practicing that whole walking thing, making strangers feel special by smiling at them, and playing in the sand.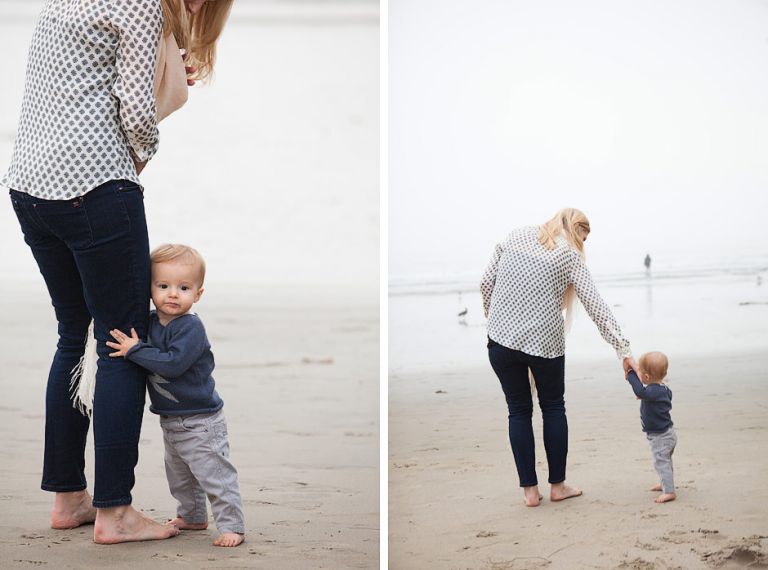 As you can see, it was a busy day for him. He even had his first ride on a Merry Go Round! Of course he got stuck on the little kid horse that didn't go up and down, but he didn't care because the hundreds of lights to stare at were worth the ticket price to him.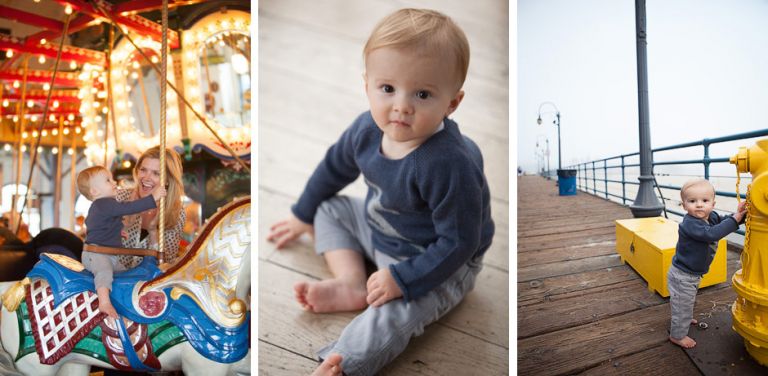 Thanks to Vincent and his parents for playing London with us, as well as all the other fun activities little V always gets us caught up in (this time he was partial to swinging his hips and shoulders when we'd sing to him).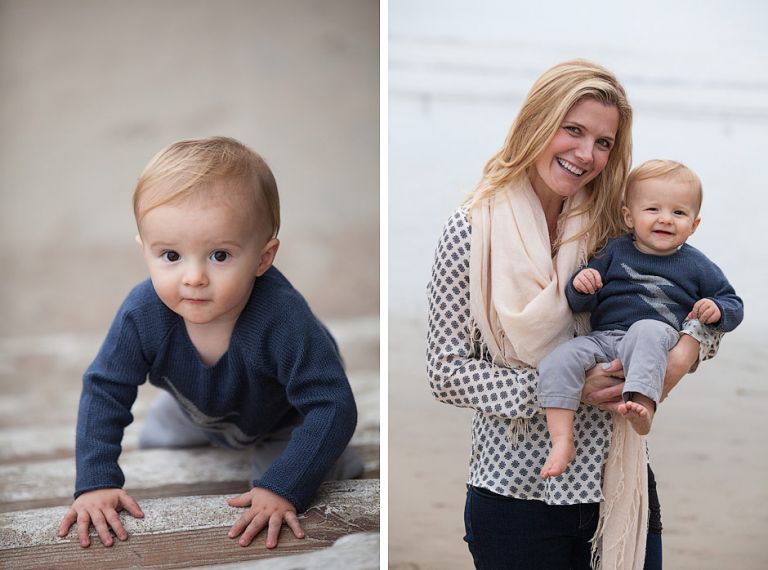 Congrats on making it a full year, Vincent. Hopefully year 2 will have less stress from so many new experiences, along with more tasty solid foods to try!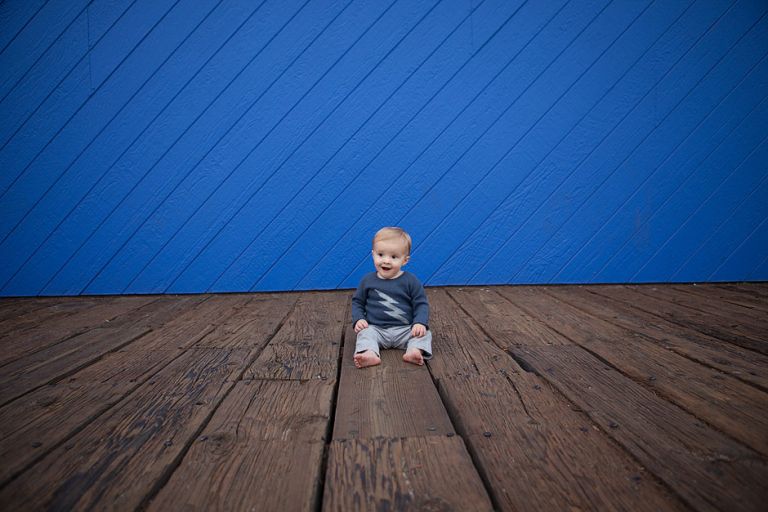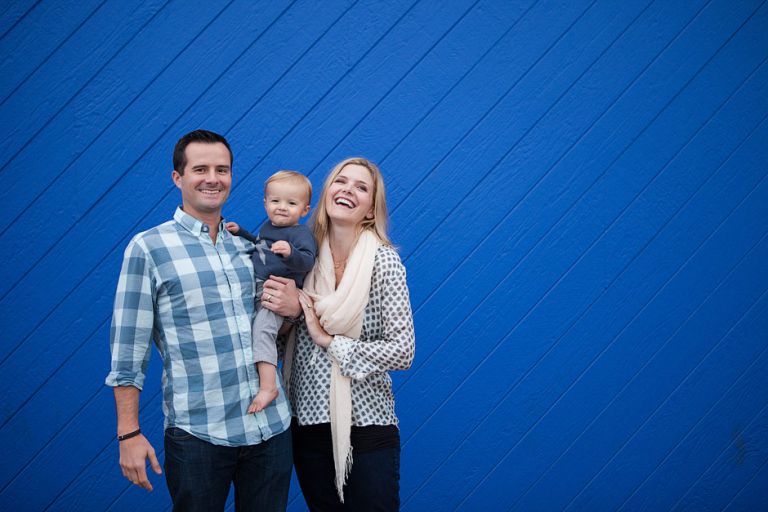 Click to see the rest of Vincent's 1 year pictures here!