It's the end of a decade and the twenty-teens were some good years for Radiant Photography (that started in 2009). So we're sharing some of our favorite weddings with you, starting with our first post in the "Best of the Twenty-Teens" series, Katy and Shaun's Hawaiian Wedding Day (originally posted Sept. 22, 2010). So tune up those flex capacitors because here we go back in time!
————–
You've now finished the appetizers I've been feeding you about Katy and Shaun's wedding week and are ready for the main course… the wedding day.
By now you've read about Katy and Shaun and you've seen the heart they put into planning their wedding week (if you missed all this, read part 1 and part 2) for their friends and family to enjoy so you know to expect nothing short of amazingness, in all it's glory, on their wedding day.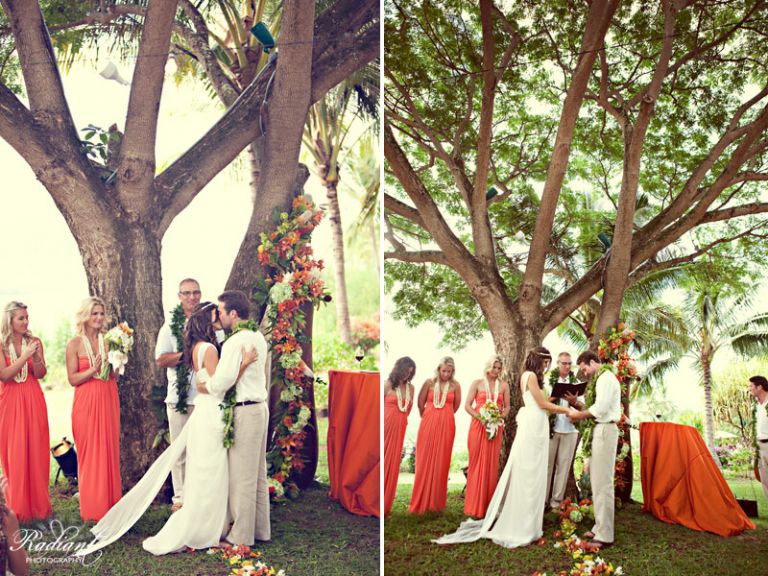 And you'd be quite right to expect that.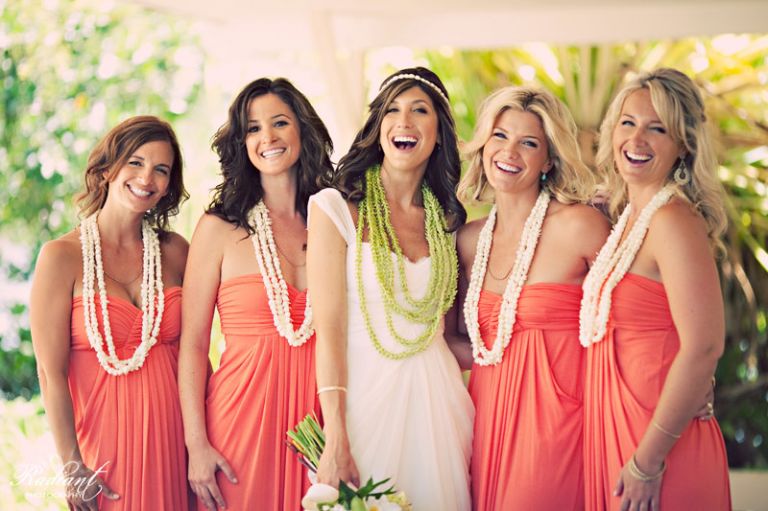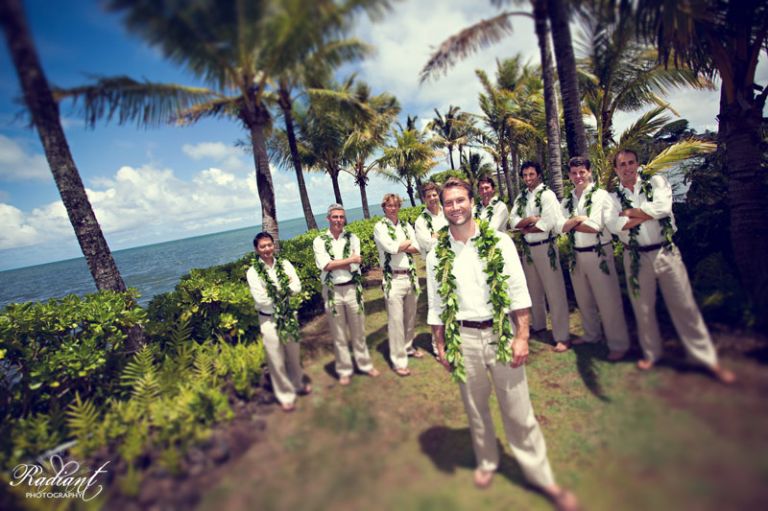 No beauty was spared, no creative ideas left untouched as Katy and Shaun put all the details into their big day.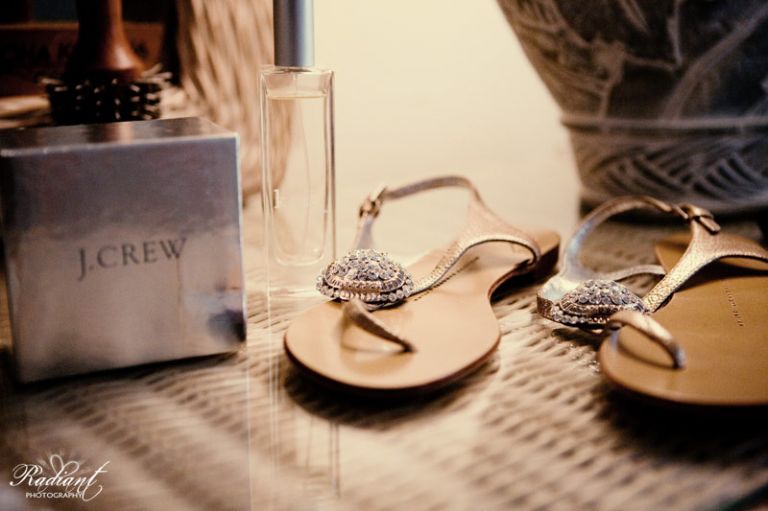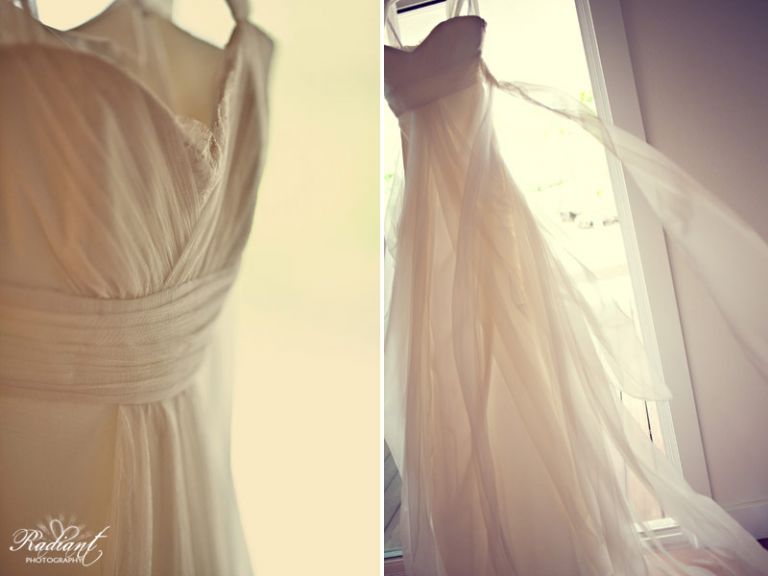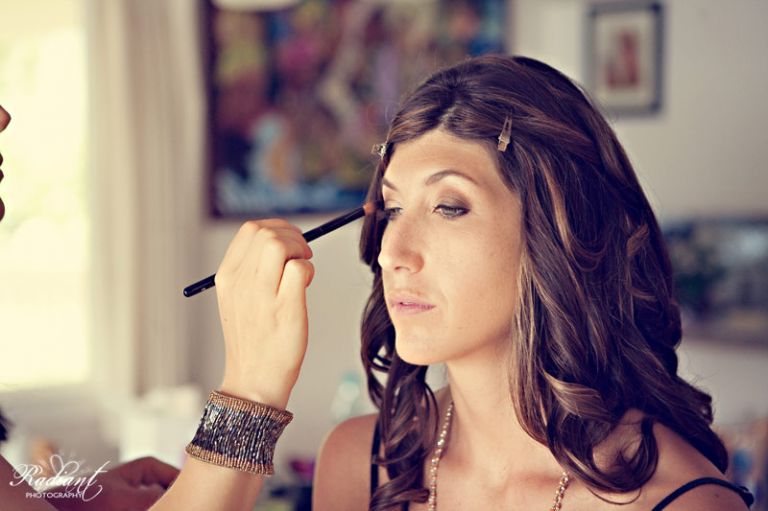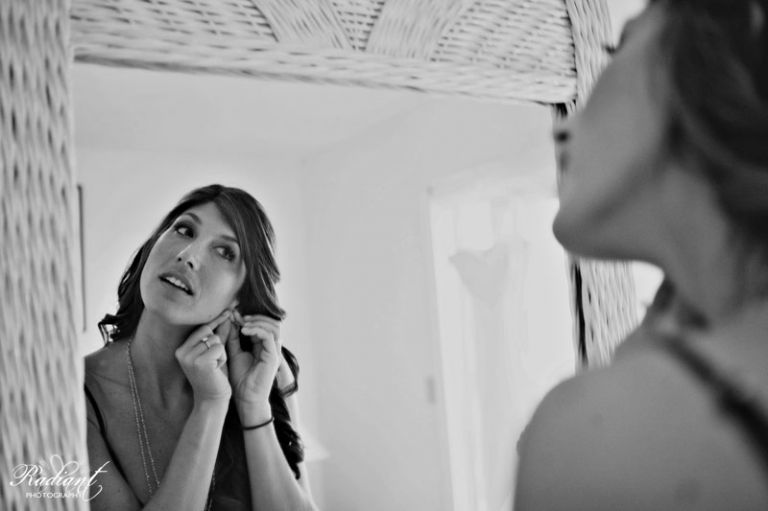 Everything from big to small was perfect.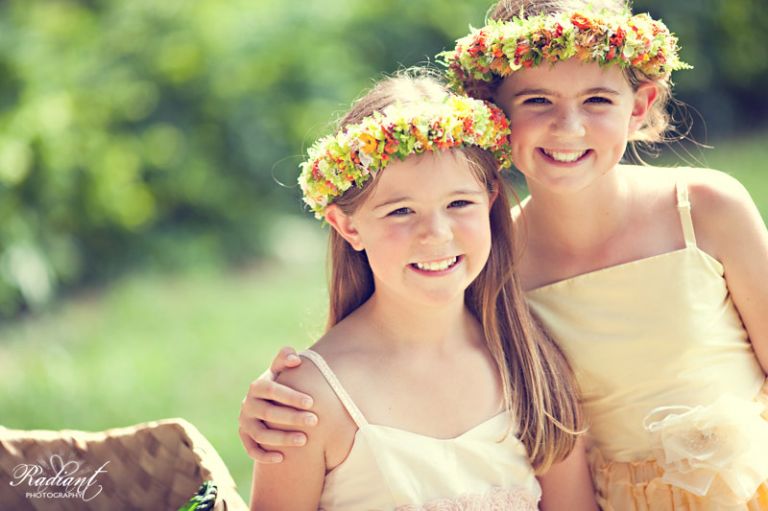 (Instead of flower girls and ring bearers, they had the kids at the wedding hand out leis to the guests as they arrived).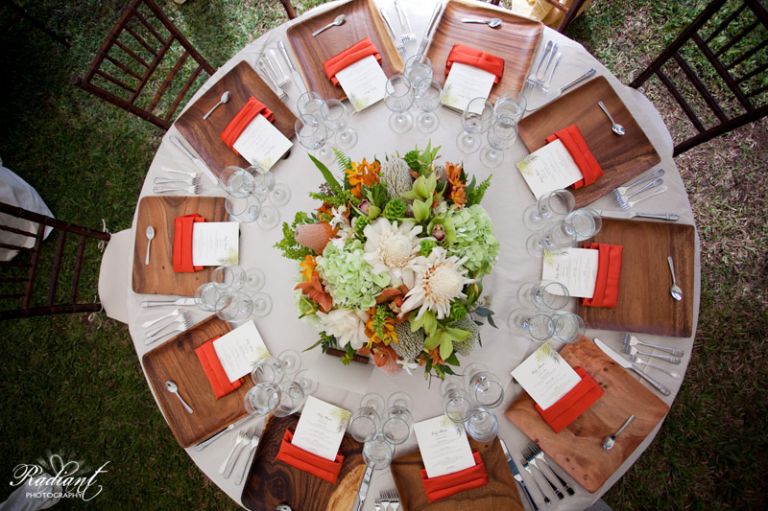 I'm sure some of this perfection came from their perfectly wonderful wedding coordinator, Melissa Laudise with Let's Do This! Event Planning and Coordinating.  We had heard a ton about Melissa long before it was even time to head to Hawaii.  Katy and Shaun were absolutely thrilled with her… as were we once we got to meet and work with her!  She was so easy to work with and she was the perfect combination of relaxed and organized… in short, we have a professional crush on her.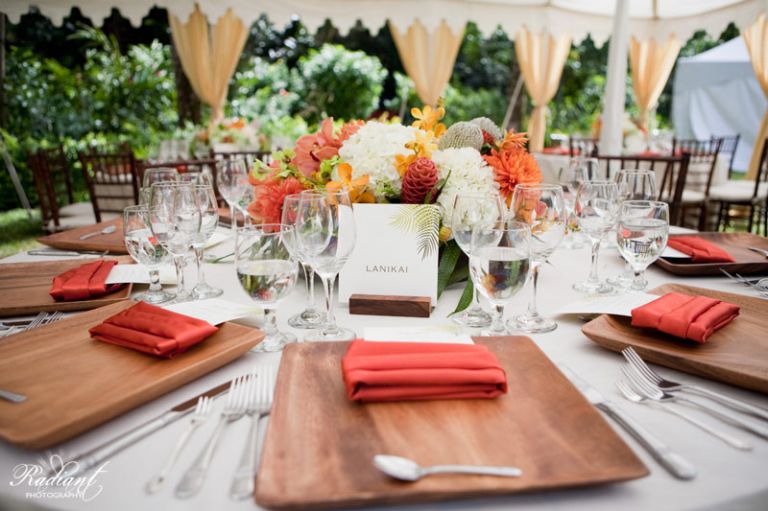 Her arrangement of all the sentimental and beautiful details that Katy and Shaun wanted included in their wedding was pulled off flawlessly, and she did it all with a casual kind of grace that can only be described as "Hawaiian Class".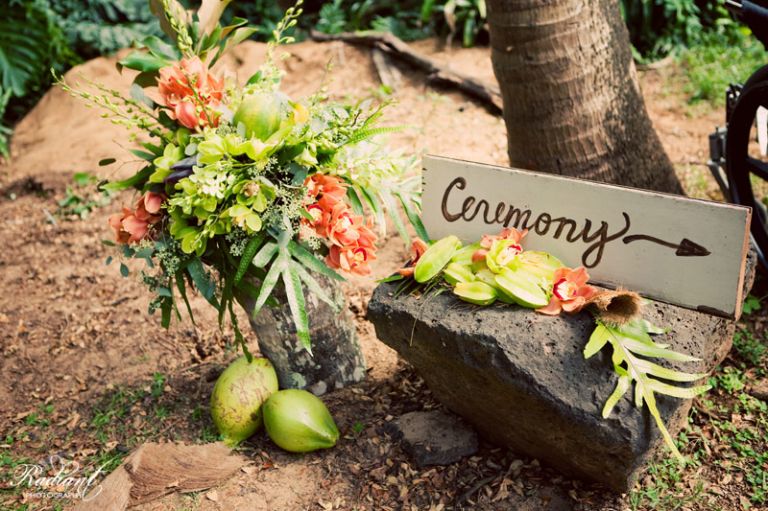 Melissa lives in Hawaii but she's not charging travel fees for any 2011 weddings!  So no matter where you live, if you still need a coordinator for your wedding day, give her a call!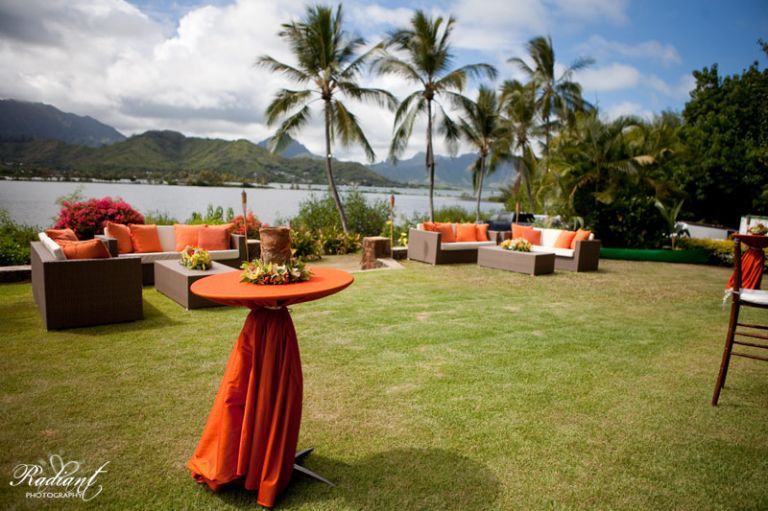 As you can see, the Kahaluu fishpond that Katy and Shaun got married on, also had a part to play in the beauty of the wedding day. I can't believe how perfectly this place seemed to fit them.
The little house the girls got ready in (one that President Obama stayed in on a visit by the way) was lit up all bright and beautiful and had a chill, down to earth feel…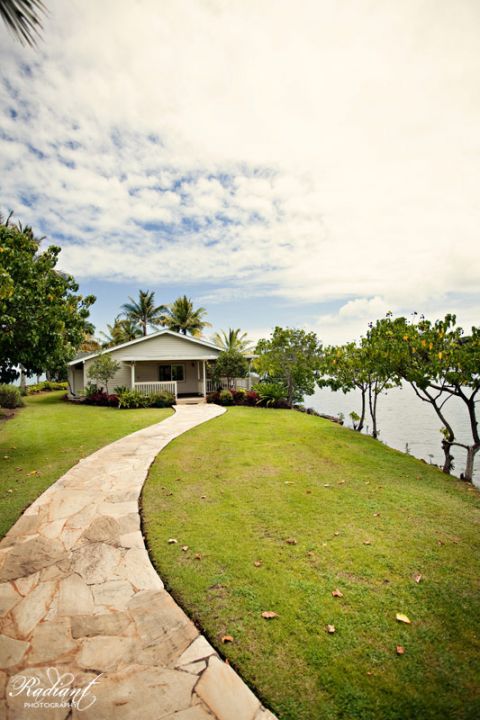 … sort of like Katy herself!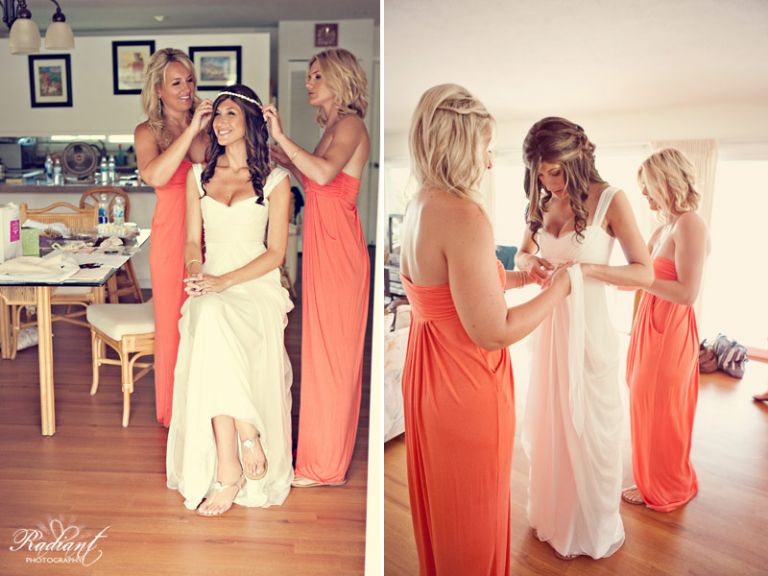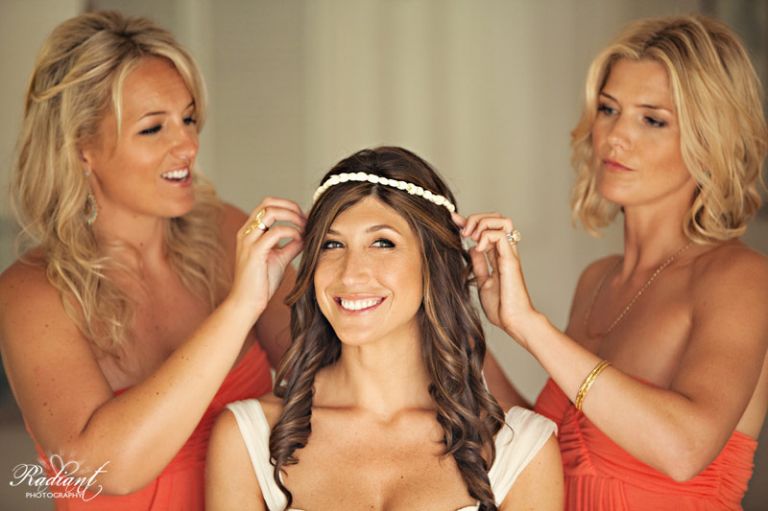 Doesn't she just beam?!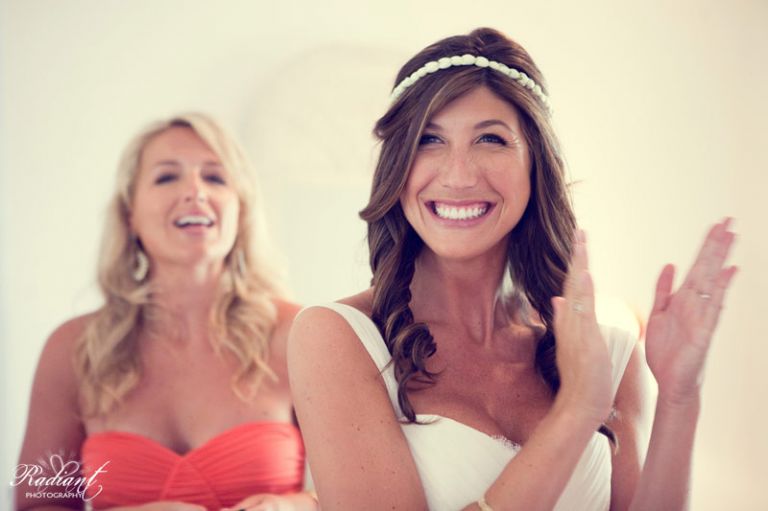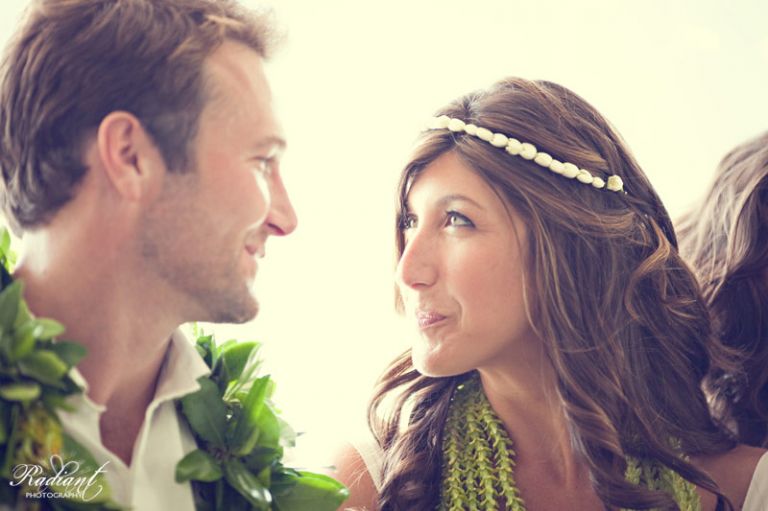 I have to say that when Katy put on the wedding dress I absolutely lost my breath for a second!  She somehow managed to still look like herself, but also just like a Hawaiian princess!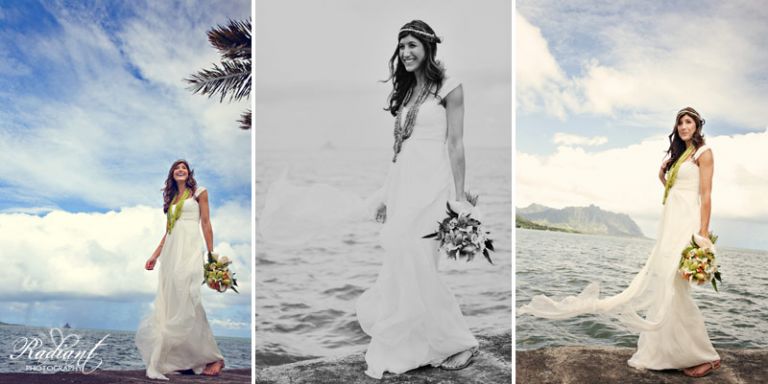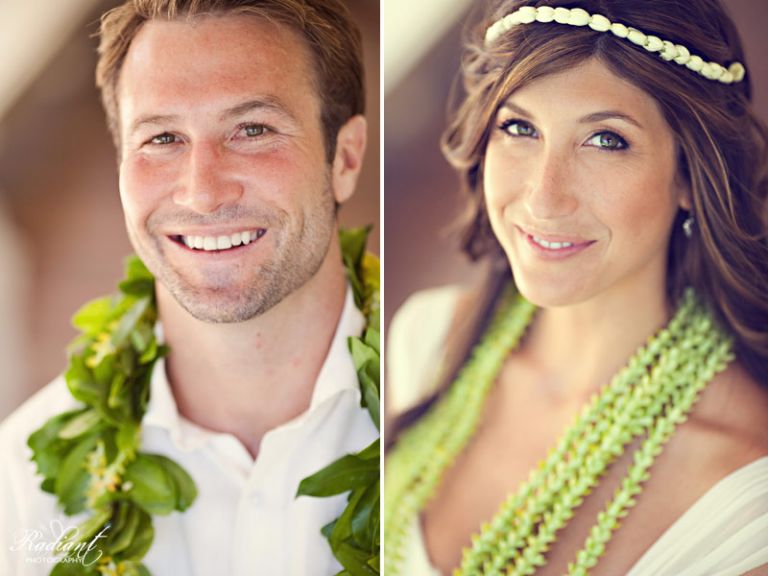 I'm not kidding, the entire day I couldn't get over how beautiful she looked, I'm sure her face radiating happiness the way it was had a lot to do with it!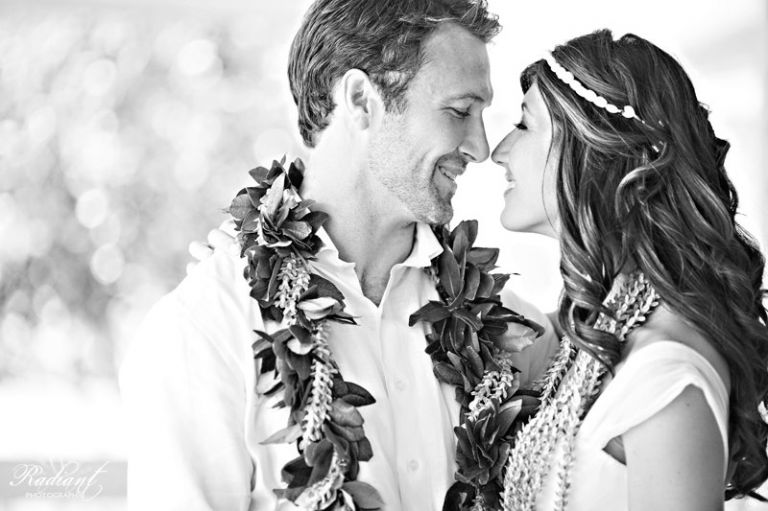 It was at this house that Katy and Shaun had their reveal moment…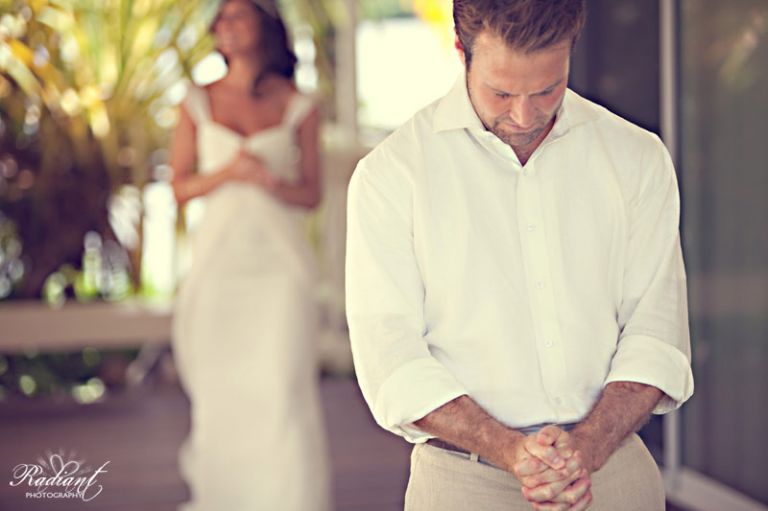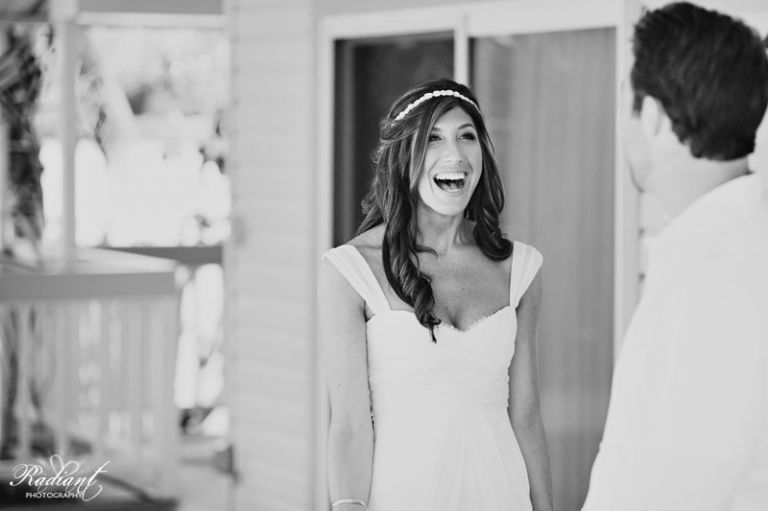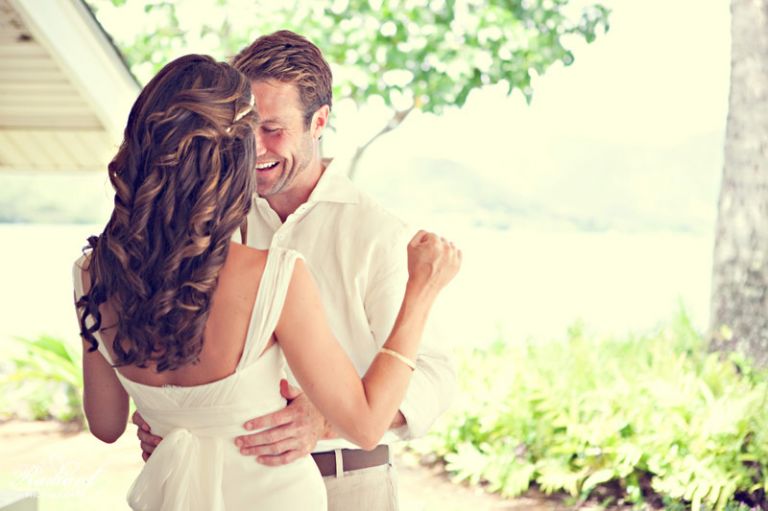 …which they both agreed they were SO glad they did since  it made them feel more like a team as they prepared to walk down the aisle in front of all their family and friends…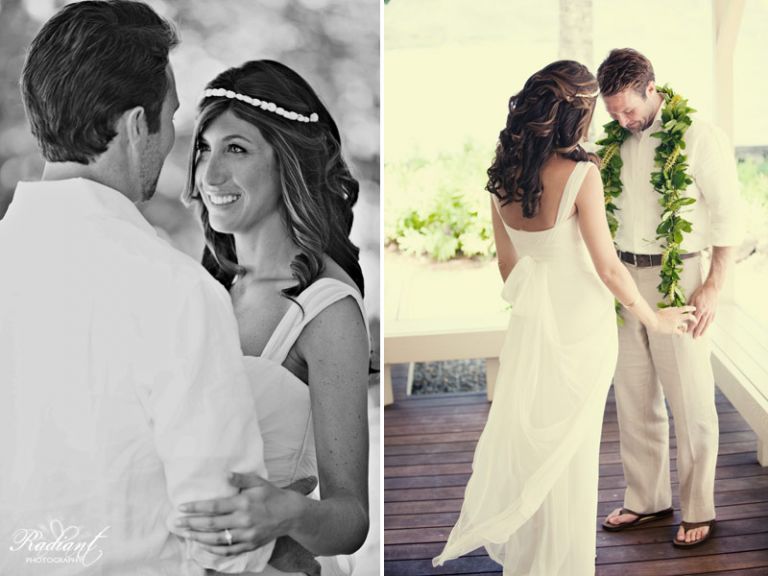 …and I'm sure it's a moment that neither will ever forget.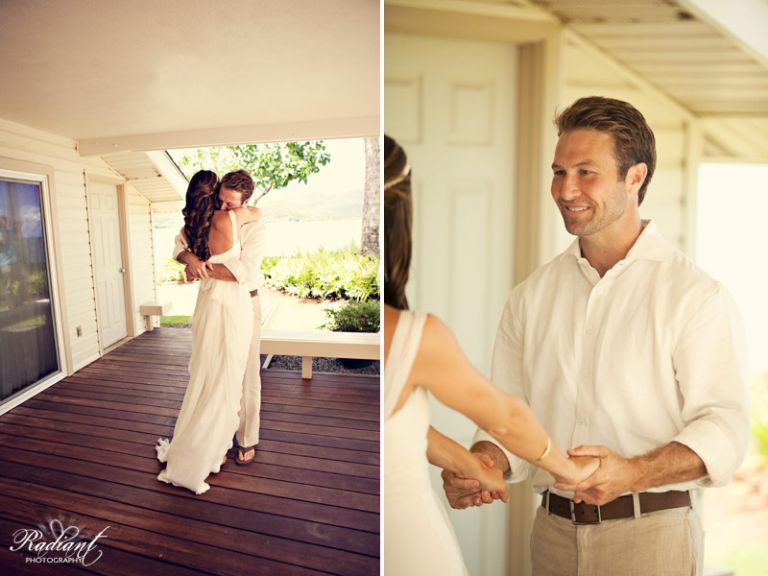 Since we loved the house so much, we went ahead and did all the group photos around there as well.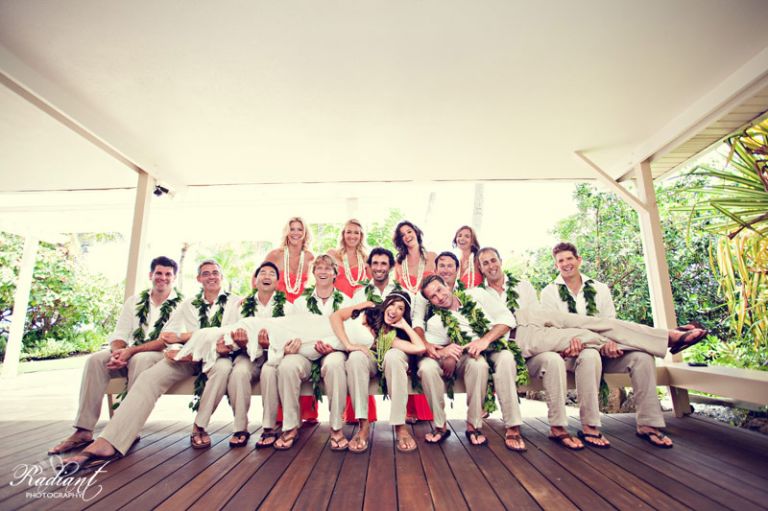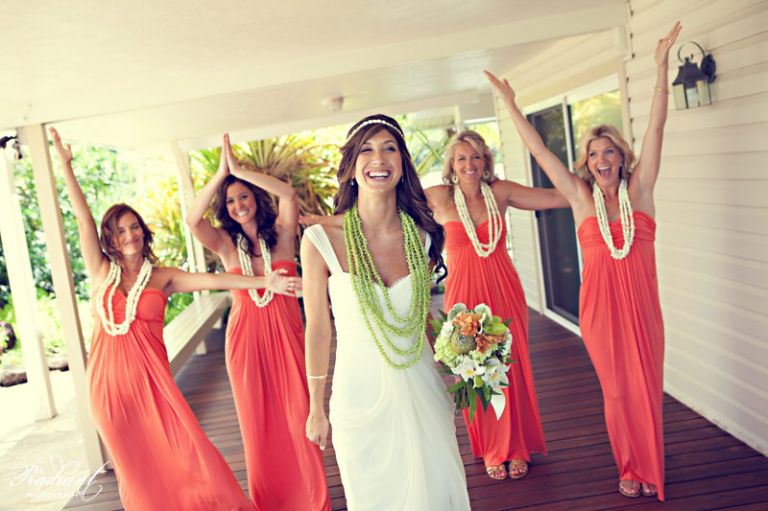 (Someone shouted the cue and before I knew what was happening, they'd spelled out "Katy" with their arms!  Ha ha!). Once it was time for the ceremony, Katy pulled out all the stops by surprising her guests and coming across the lake on a canoe (that was being paddled by 2 of the groomsmen… who are obviously very trusted and have very good balance!).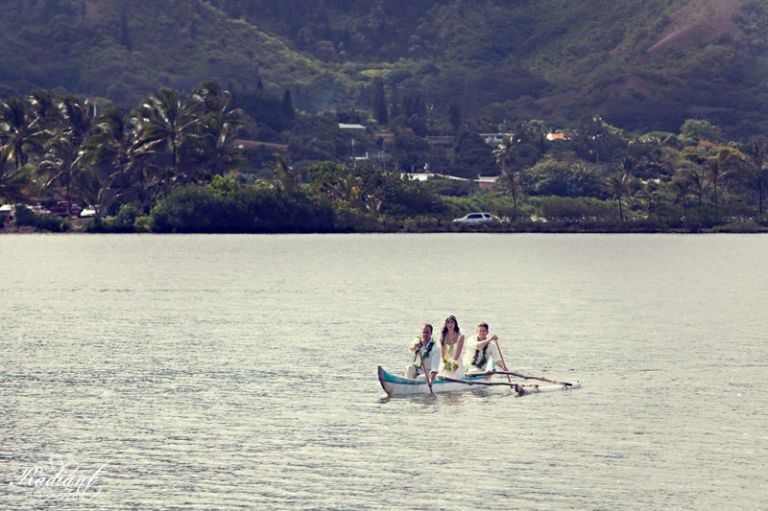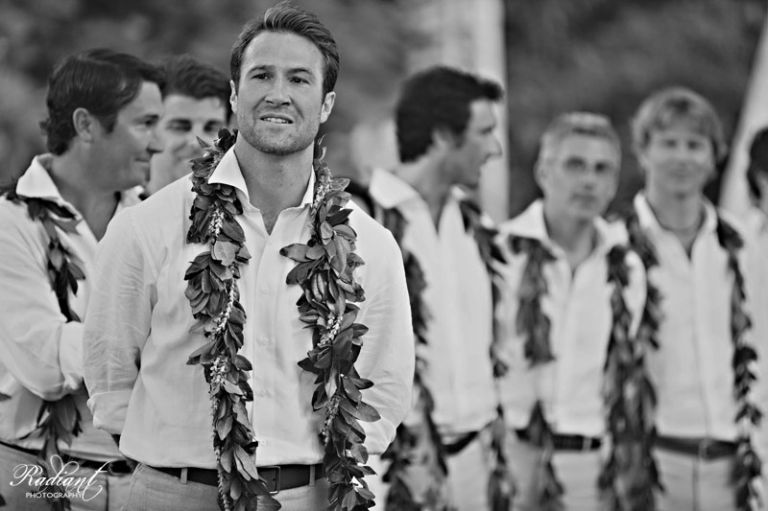 (He's eagerly awaiting the arrival of his beautiful bride from across the water).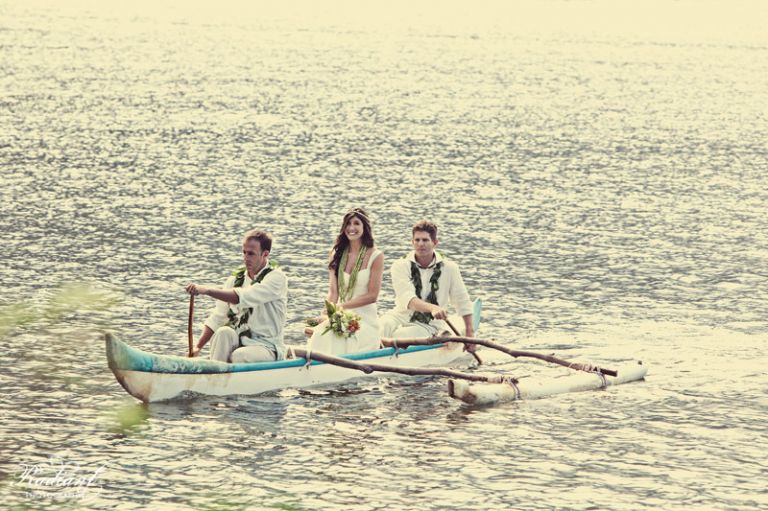 Since I (Breanna) knew the canoe entrance was coming, that wasn't the most surprising part of the ceremony to me… what was surprising was how emotional I got throughout the whole thing!  It was one of those times where I was constantly checking the viewer on my camera to make sure the mist from my eyes wasn't fogging it up.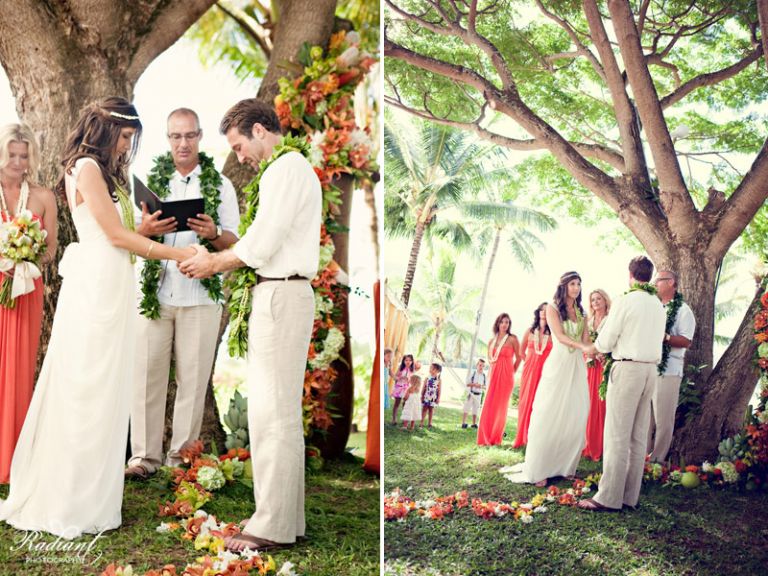 I just know how excited they were about every single little part of their day since we've been talking with them about it for so long now.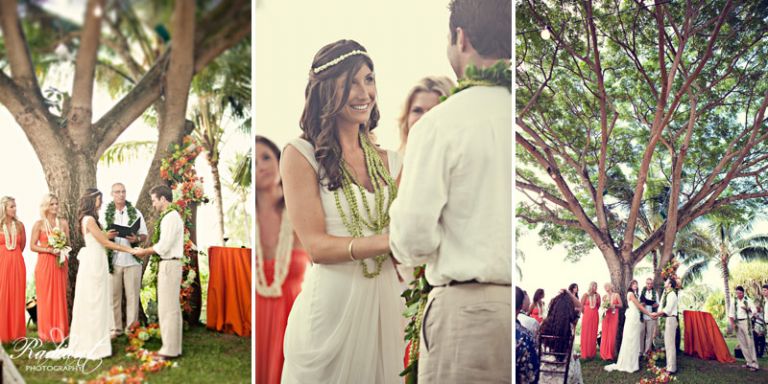 During the very first phone call we ever had with them, Katy and Shaun took great care to explain in detail, how much they wanted their wedding to be about joining them together before God and about the great love they shared with each other and with all the people surrounding them.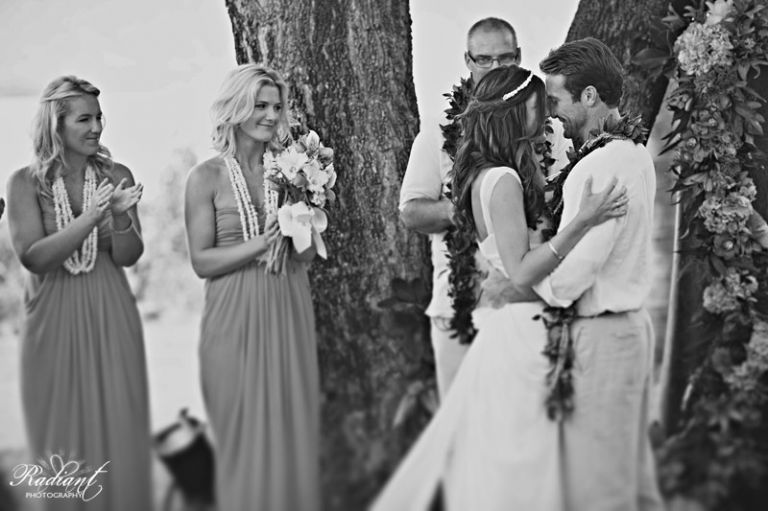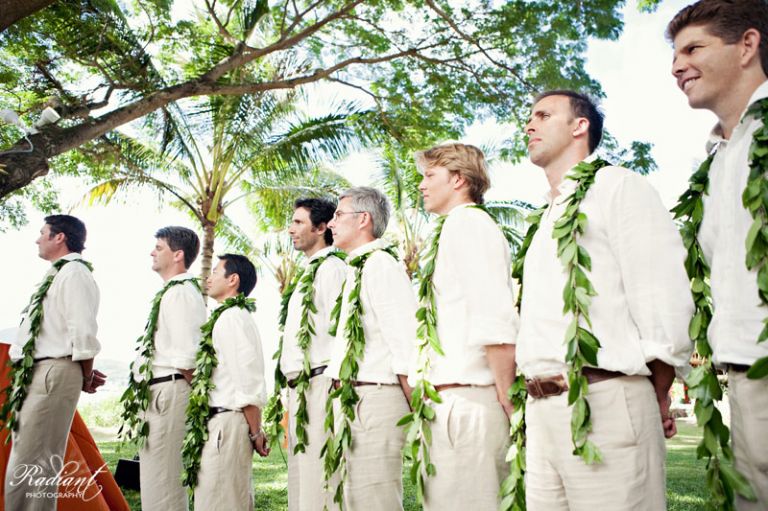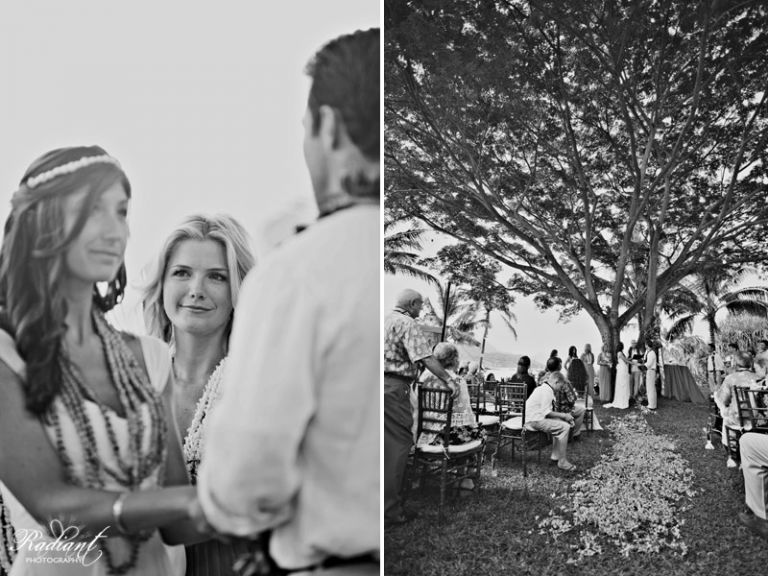 For as excited as they were about the actual wedding and reception, they were even more excited about the meaning behind it all.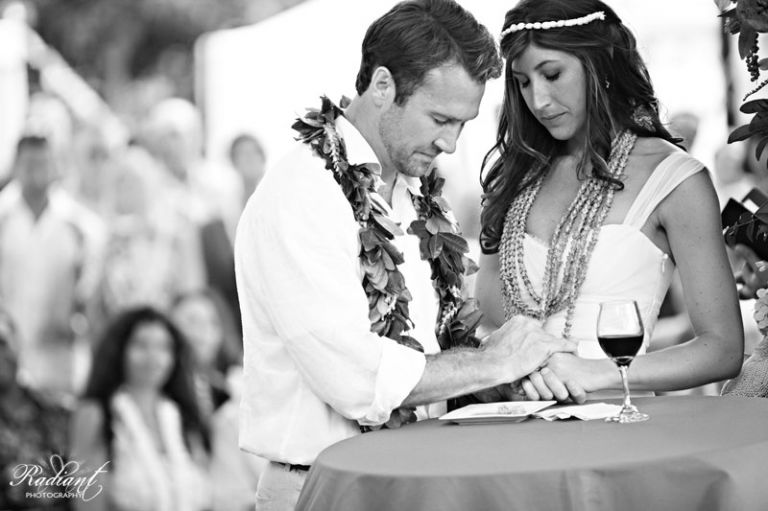 The location of the ceremony and reception couldn't have been better… with beautiful tents set up for dinner, complete with my dearest decor love… white lights strung across a night sky.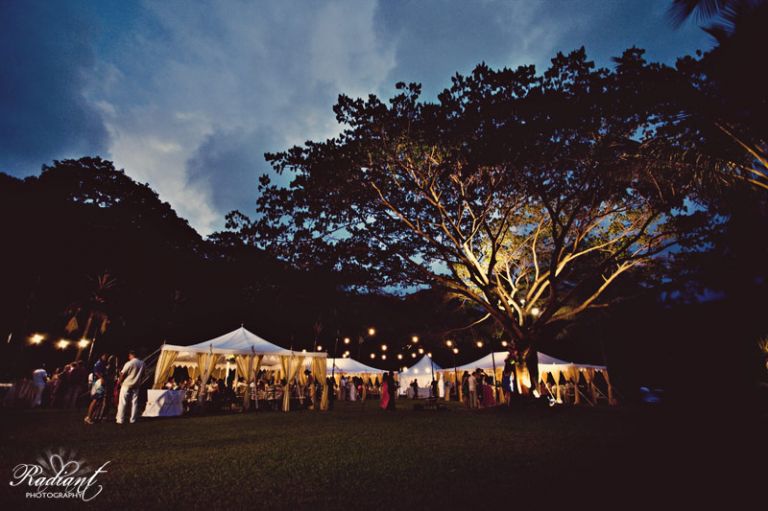 I've always dreamed of having the perfect nighttime garden party… and I think Katy and Shaun nailed my own dreams on the head!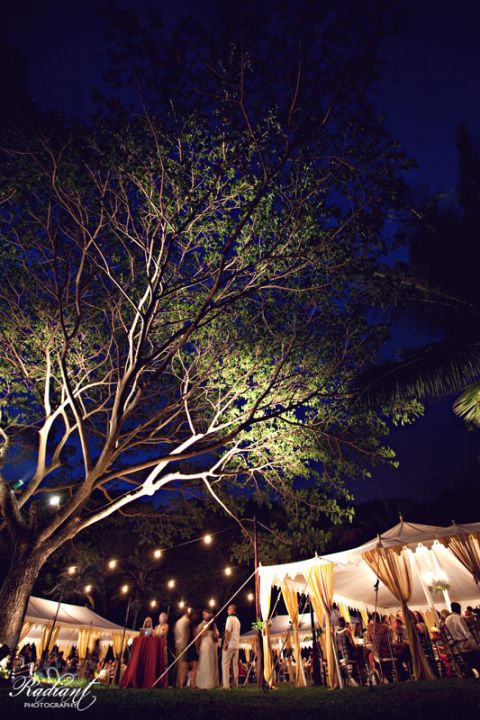 The cocktail hour area was stunning as well, with a magnificent view of the lake and couches to sit on while you stare at it and talk to your friends, it was the whole package.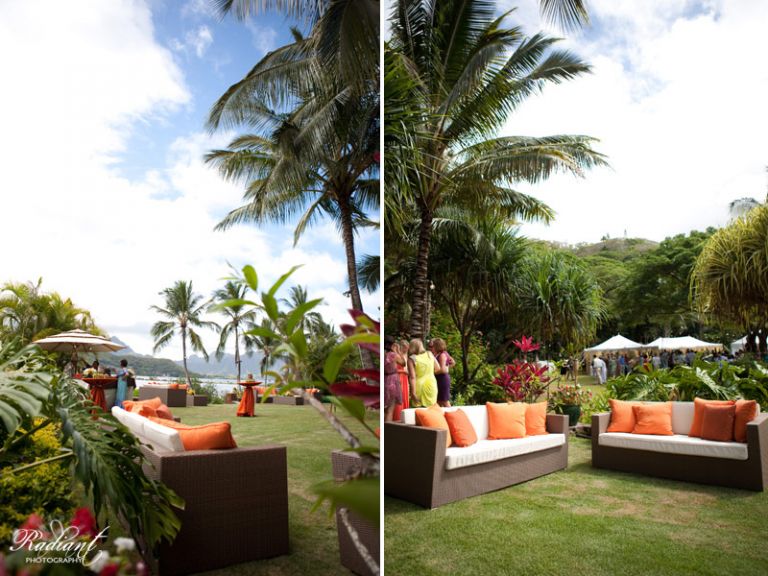 During this chill hanging out time guests were not only munching on amazing appetizers (called Pupus there), but also filling out postcards to mail to Katy and Shaun sporadically once they return home from their honeymoon.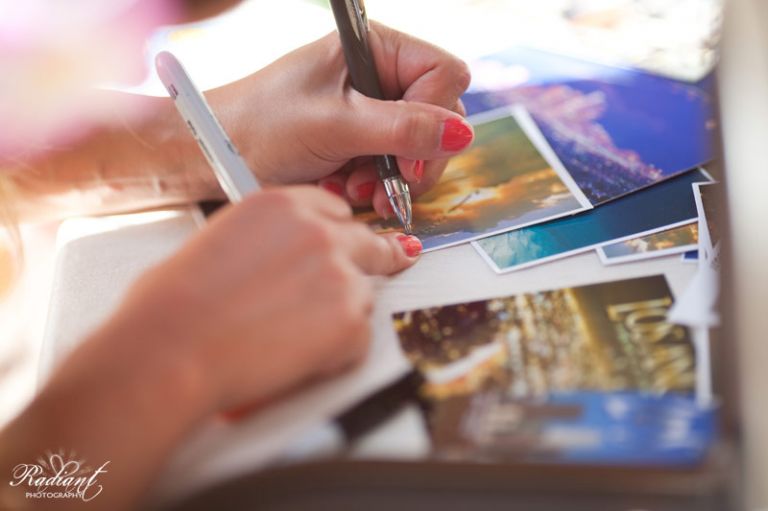 So they can look forward to getting different postcards from their wedding guests for a long time after their wedding day.  How fun is that?!  This idea is courtesy of Melissa's special touch.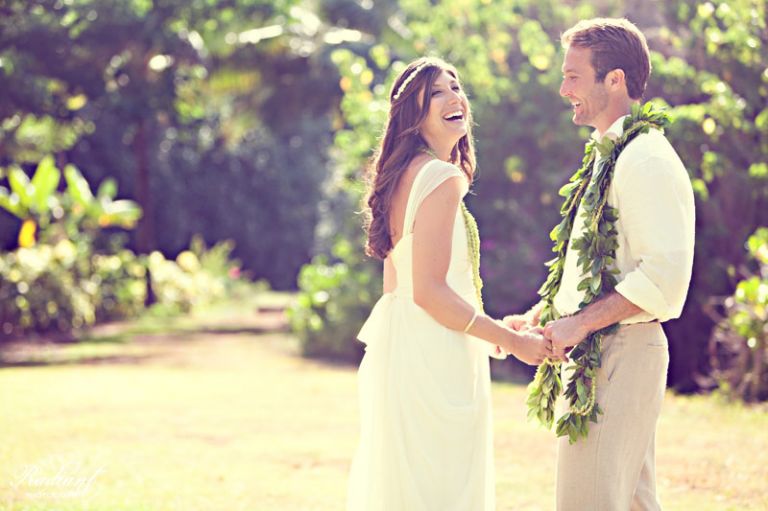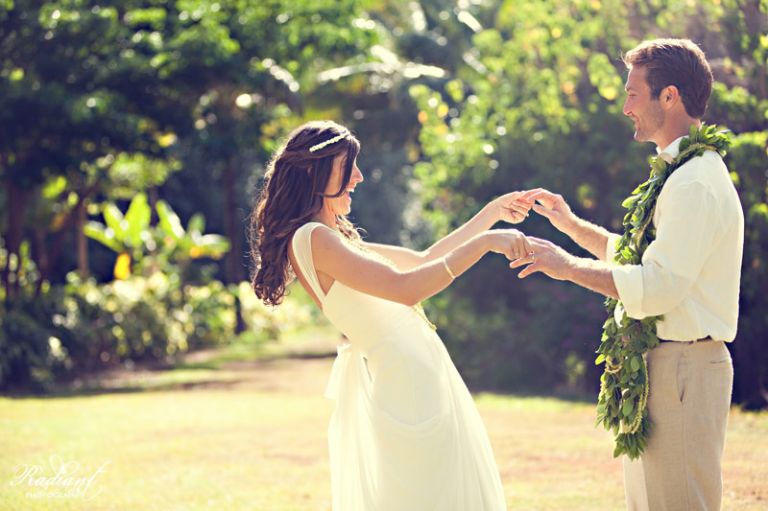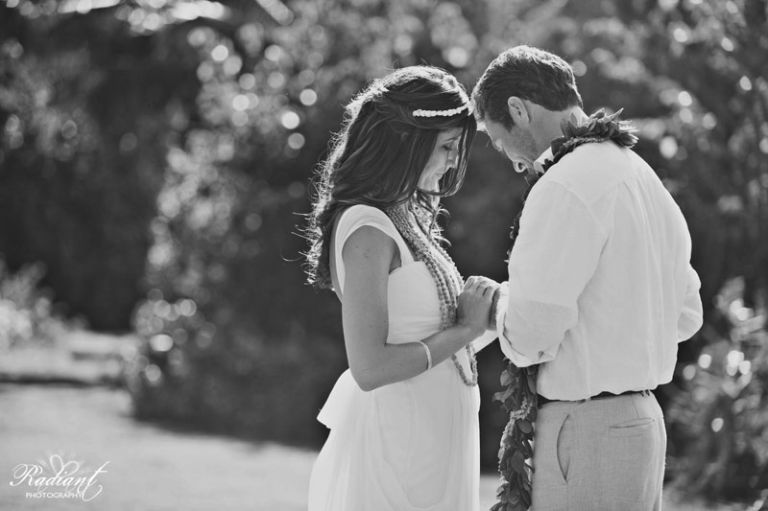 After the cocktail hour and the dinner, we moved onto the toasts.  I heard some of the best speeches I've ever heard that night.  Maybe it's because I'd spent all week getting to know the people who were giving the speeches…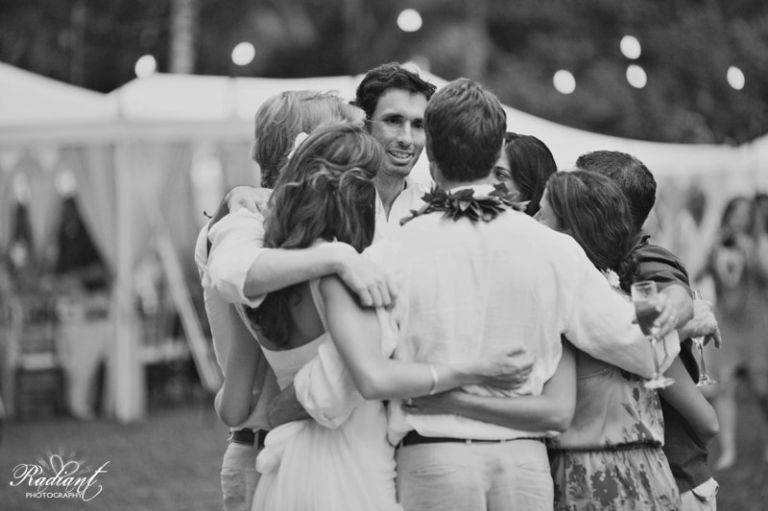 …but I felt like they were incredibly insightful and exceptionally beautiful.  I also heard one of the funniest speeches I've ever heard as one of the groomsmen read out loud a letter Shaun wrote him when he was in Jr. High.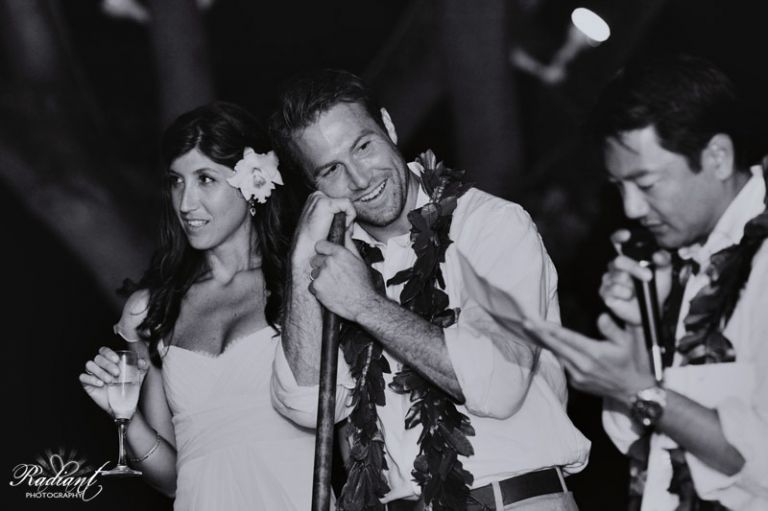 It was hilarious and such a great idea! During the speeches, it started raining.  But don't worry, instead of taking away from the perfection of the day, it actually made it better!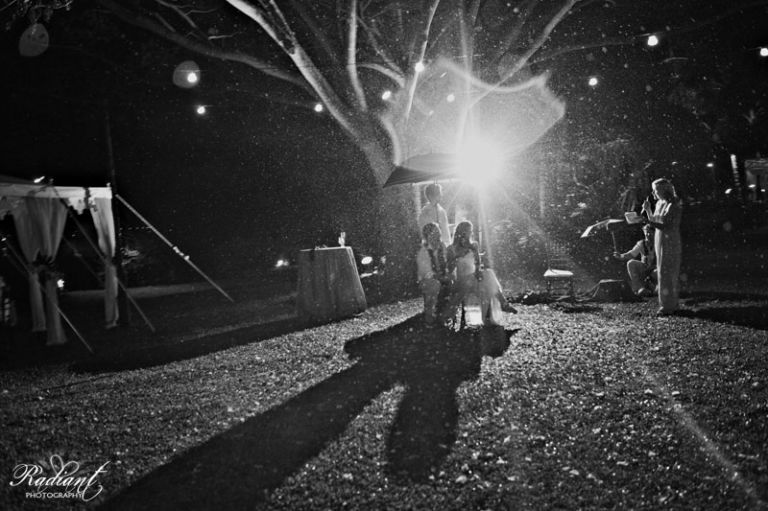 In Hawaii, rain on your wedding day is considered good luck and Shaun (who lived in Hawaii for awhile growing up) was really hoping they'd get "the blessing", but he also didn't want it to spoil any of their plans.  So after the 20 min. of rain we got, he was SO excited that they had some rain but not too much!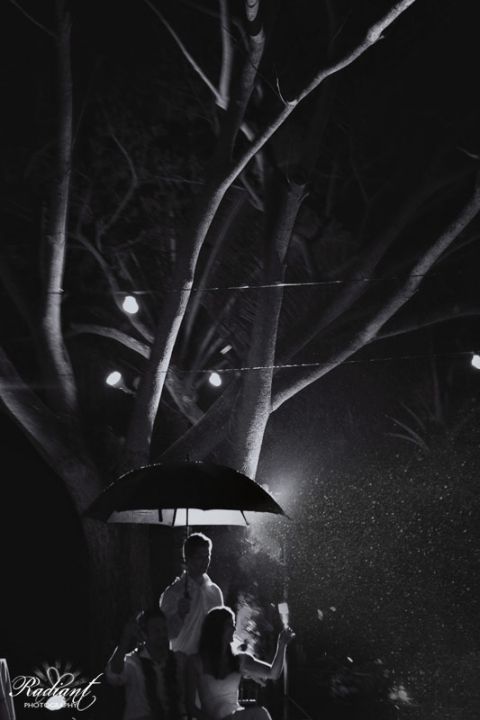 (and Scottie was so excited he had the chance to get these amazing nighttime rain shots!). Pretty soon it was time to start the party!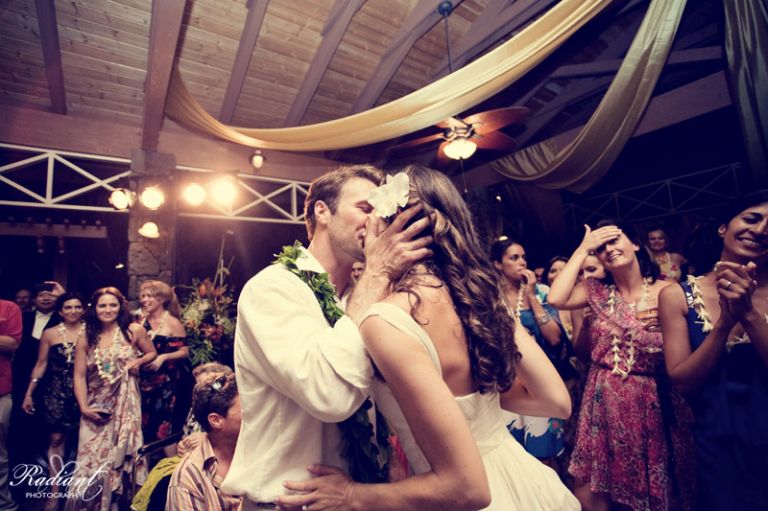 Katy and Shaun had hired a super talented and very fun band and their guests took full advantage of this excellent dancing music that was there just for them. Everyone jumped right in and the energy that flowed from the band to the guests was very high!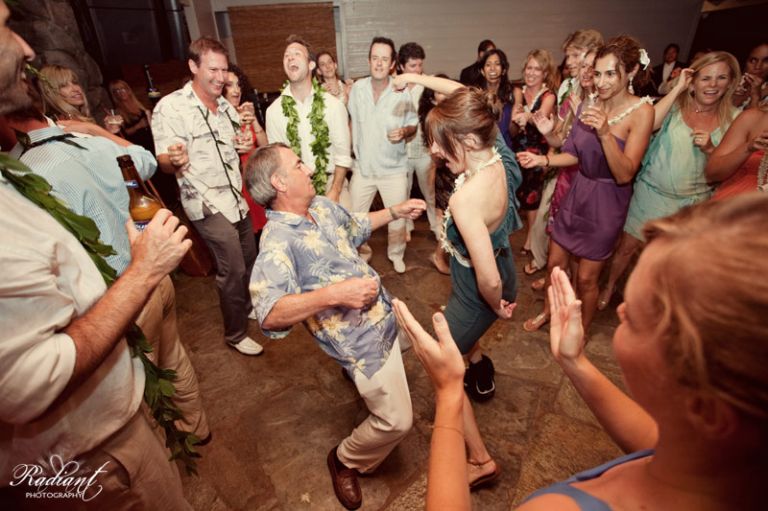 Katy and Shaun's first dance was amazing too by the way, it was to a very fun and jazzy number and they busted out with some moves I didn't know they had in them!
Towards the end of the night, the big surprise we'd been waiting for finally came… Shaun and his band got up there to sing a song dedicated to Katy (read about the coolness of their band in this post here).  They sang "Just the Two of Us" (no, not the Will Smith version!) and there is no less cheesy way to describe this song than as a magical moment.  It just was.  The ebb and flow of the musicians, the excitement of their guests, and the happiness of Katy and Shaun made it all more than complete.  It was definitely unforgettable.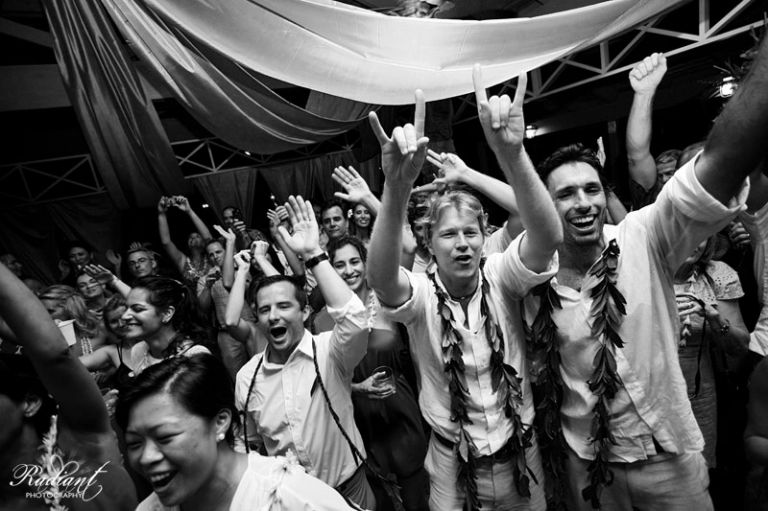 (this was taken when everyone was cheering on Shaun and the band… so cool.  Like our Facebook page if you want to tag yourself in some of these photos.). As the guests cleared out of the wedding, they weren't too sad that it was over because for many of them it wasn't!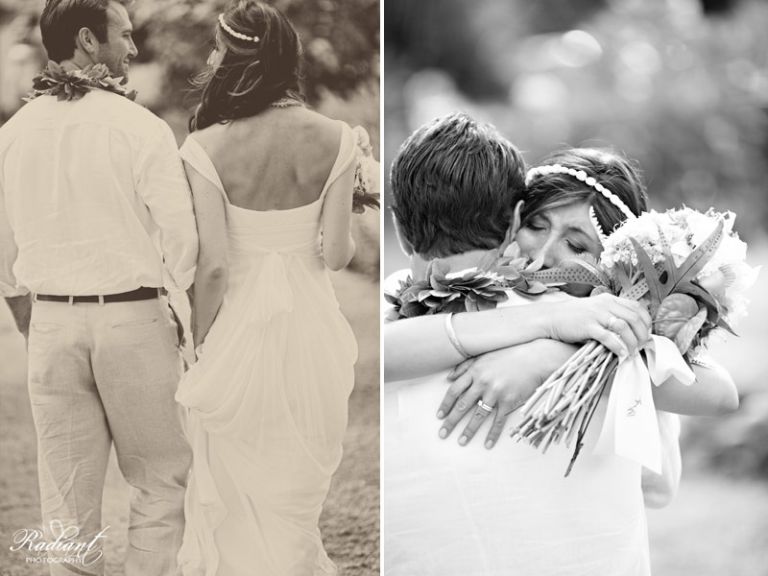 Katy and Shaun had planned an after party at a local restaurant where they had hired another musician as well.  We spent the night dancing away and laughing and talking with all their fantastic friends.  We don't have any after party pictures because Katy and Shaun talked us into not bringing our cameras so we could truly relax.  By the end of the night, we were so thankful that we listened to them because we had more fun than I can remember having in a very long time!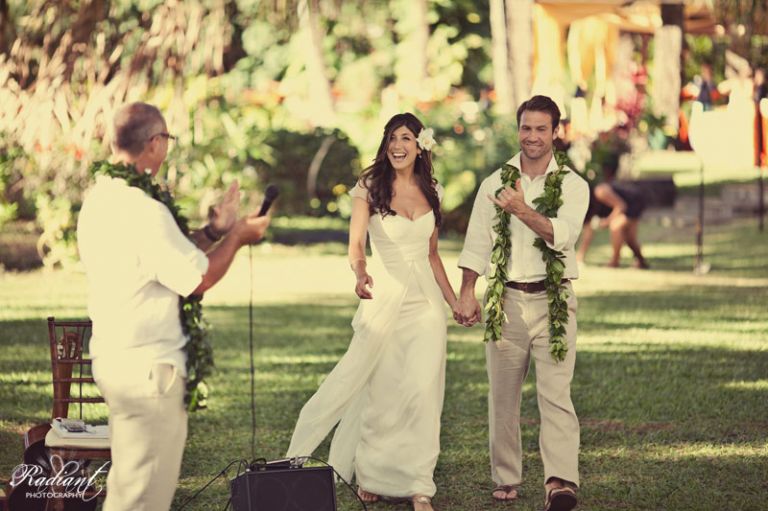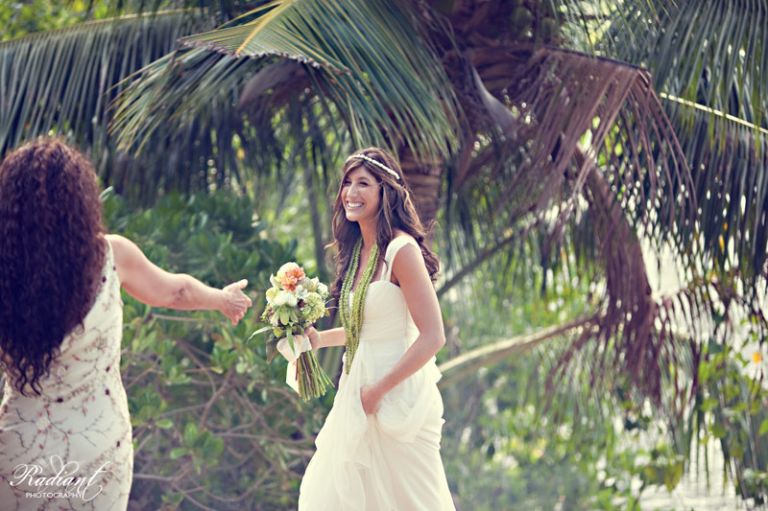 (Katy and her mom… about to walk down the aisle together).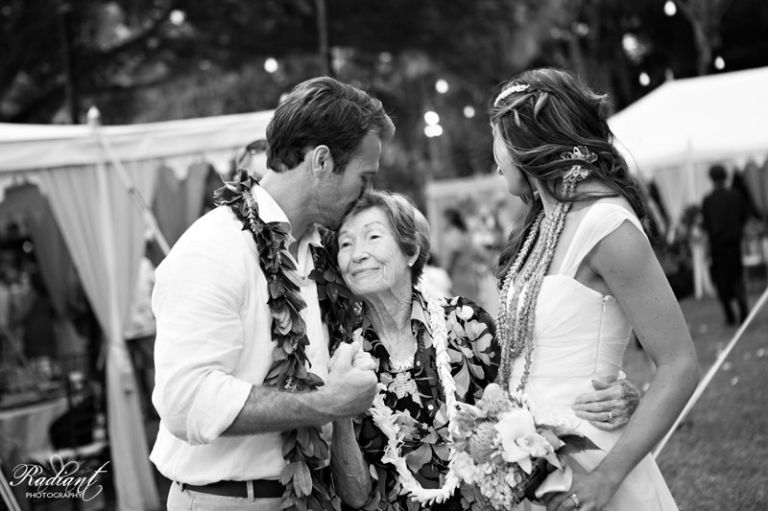 (Shaun with is 90+ year old grandmother who was such a trooper and made it to many of the pre-wedding events as well as the wedding!).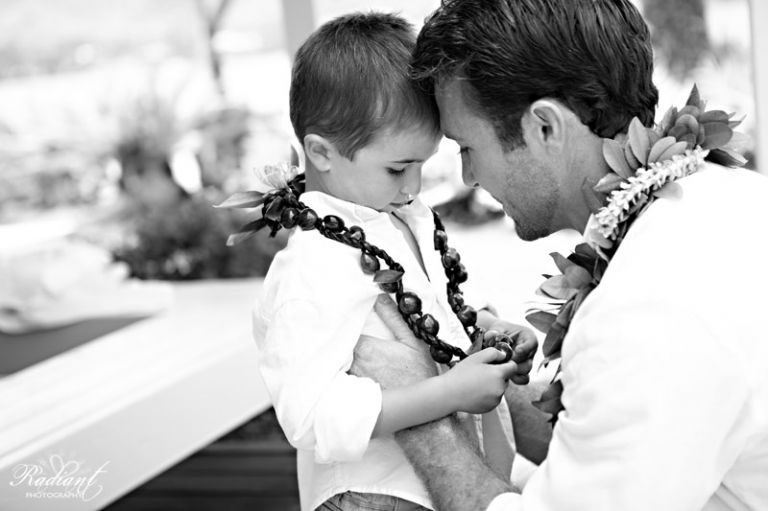 (Shaun giving his nephew- also named Shaun- one of the coolest challenges I've ever heard). 🙂 Actually, this entire experience in Hawaii with Katy and Shaun and their guests is pretty unforgettable.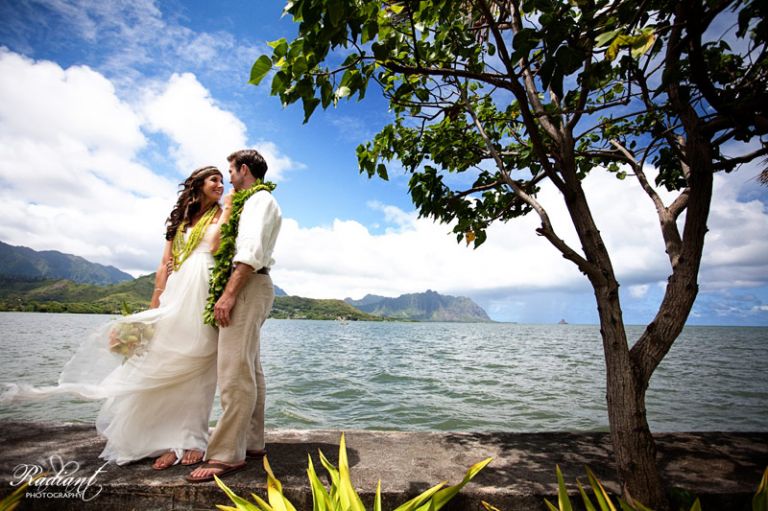 I can honestly say with confidence that it was one of the best weeks of Scottie and my lives and we are so thankful we got to be a part of it all.  Thank you Katy and Shaun for being the loving, relaxed, gracious, and fun people that you are.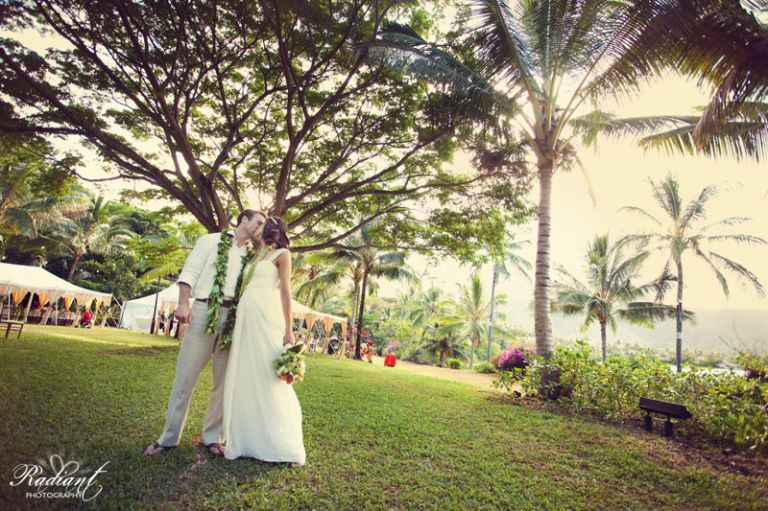 We not only enjoyed all aspects of your wedding week, but we can't imagine spending it with a better couple.  You both are very unique individuals and we're so glad that you've joined forces to create the beautiful "collective dream" that you are working on.  We love you both and we're excited to come visit you in CA soon!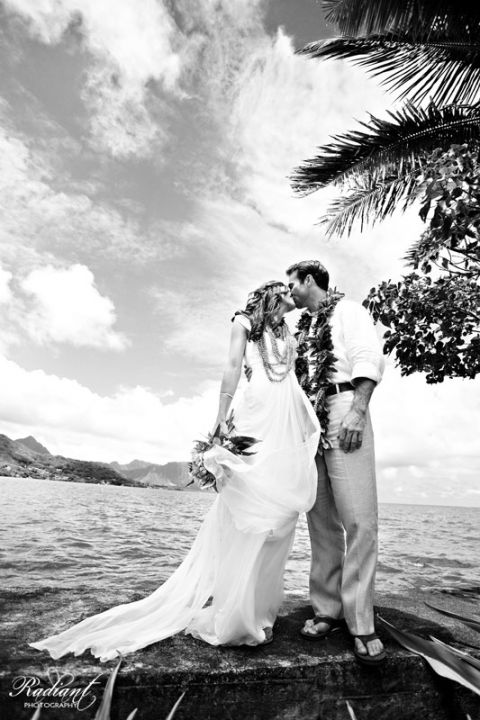 Click to see the rest of the photos from Katy and Shaun's wedding! (Also click to see pictures of Katy swimming in her wedding dress after the wedding!)