We're revisiting the past decade with our "Best of the Twenty-Teens" blog series! Here's our second trip back in time, Dash and Morgan's Wedding (originally posted May 16, 2011).
—————————-
There is only one way I could even consider describing Dash and Morgan's wedding and that is to say that it was "the best of the best".
I mean that whole heartedly in every single way.  All that was involved fit this description…from the decorations, to their friends and family, to the vendors (if I do say so myself!), to the actual party.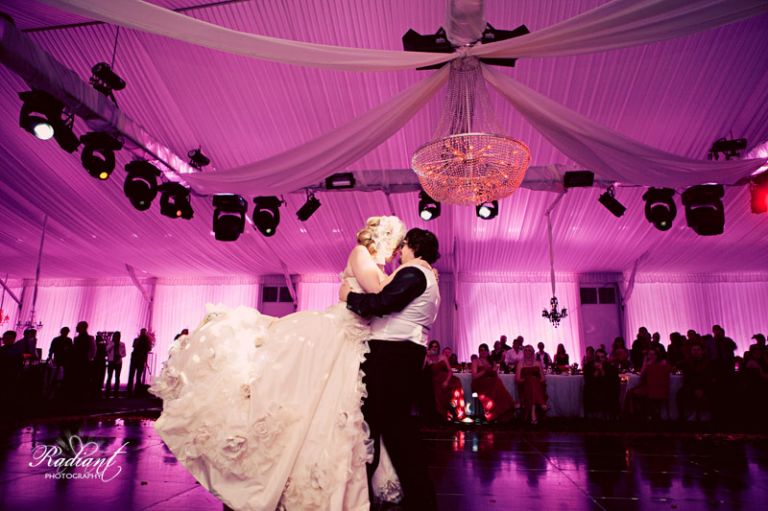 Every single part of this wedding was exceptional in every single way.  Let me see if I can even begin to describe the majestic awesomeness that was this wedding!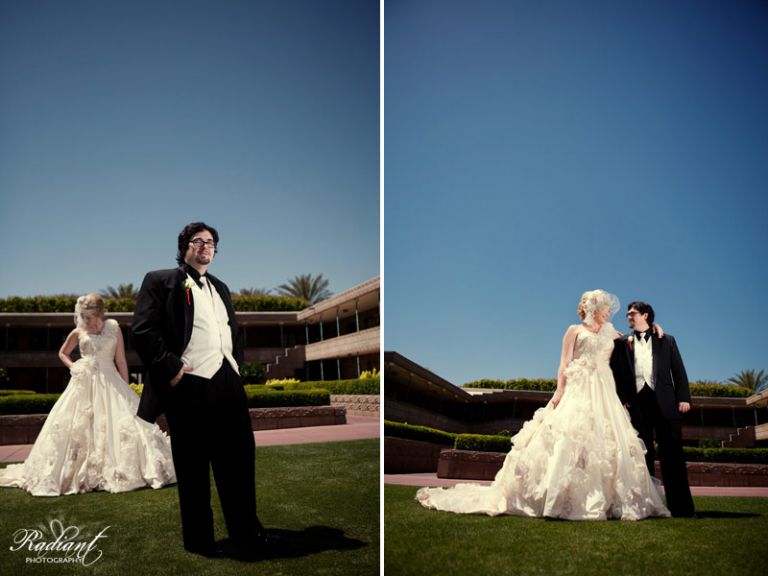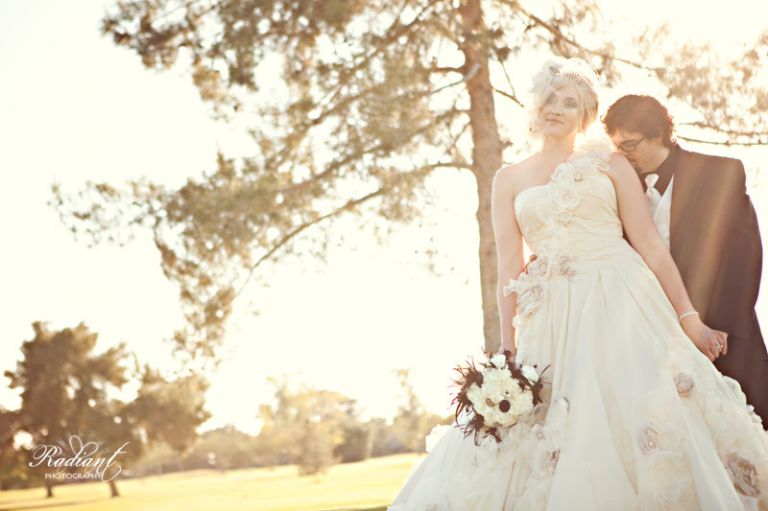 So lets just start with the obvious… it was freaking beautiful, okay?!
The details…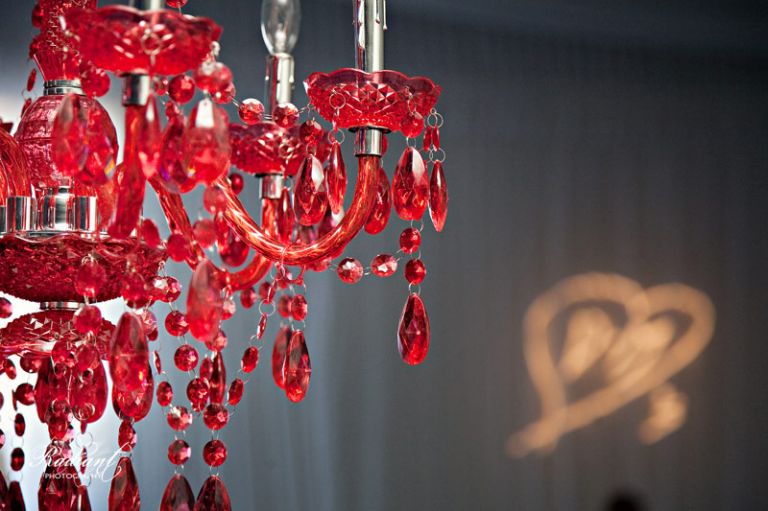 … the ceremony…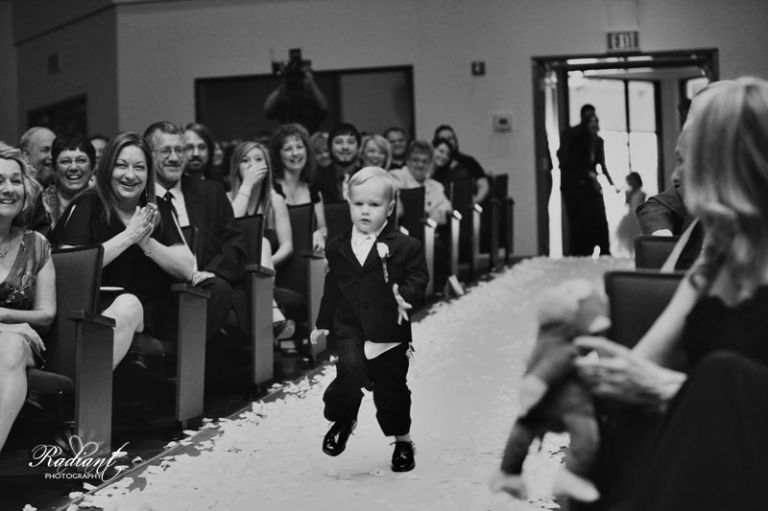 (You can't beat a ring bearer running full speed down the aisle towards his mom!).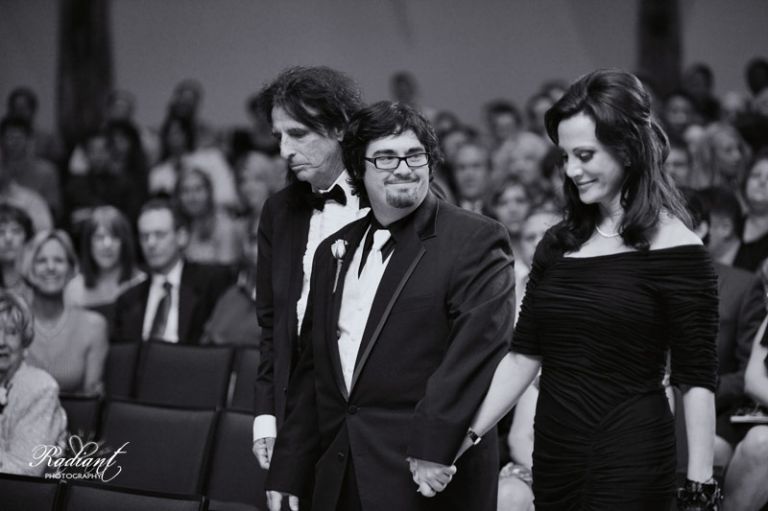 (I love how Dash is looking at his mom in this picture!).

… the location…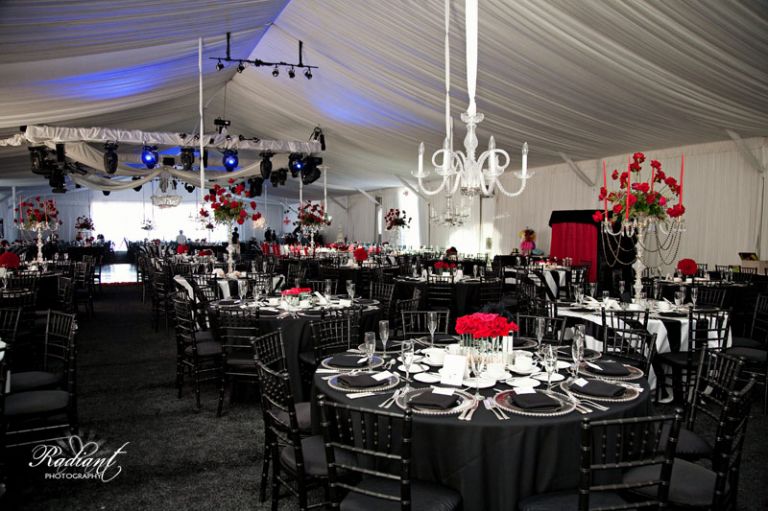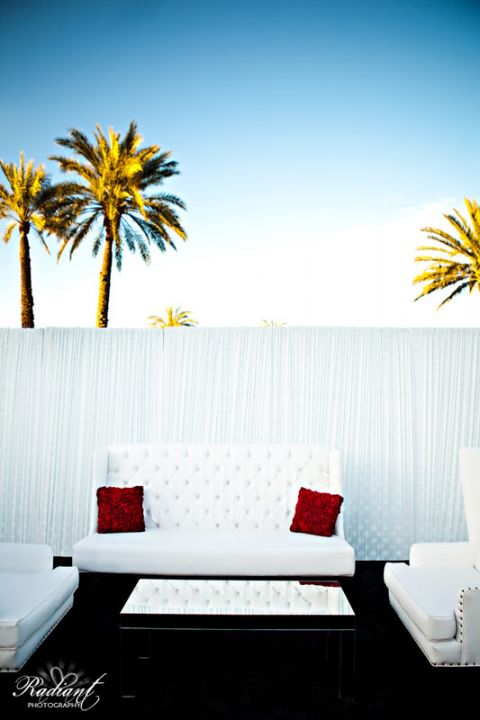 (Pictured above is part of the cocktail hour set up… and also a showcase of future purchases I plan on making for my home. Consider this photo my Christmas list.).
… and OF COURSE, the bride!
I mean, just look, look, look at Morgan's dress!!!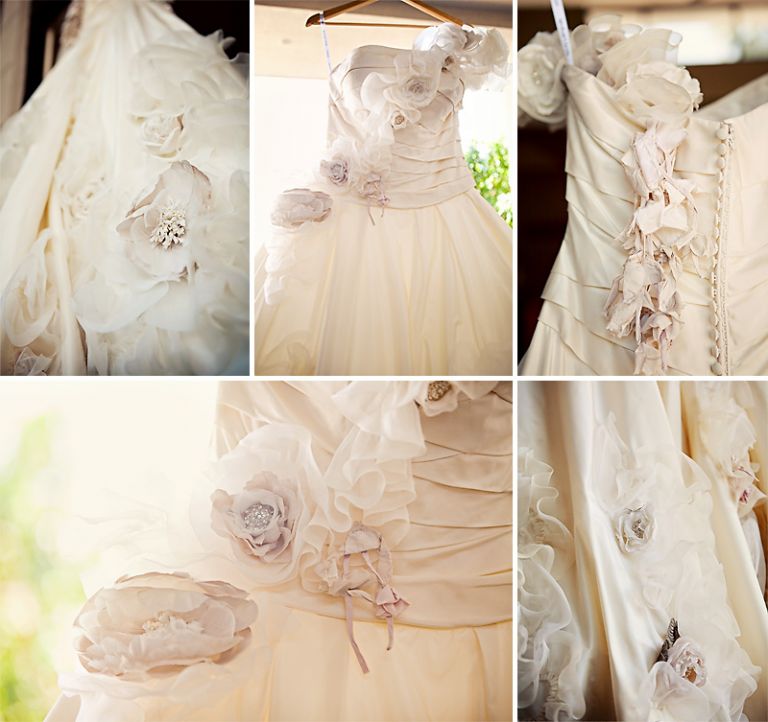 I (Breanna) got so excited when I saw it that I might have peed myself a little.  Layers and layers of elegant fabric, flowers, ruffles, and cream colored accents…. this is the stuff that girly dreamland fantasies are made of!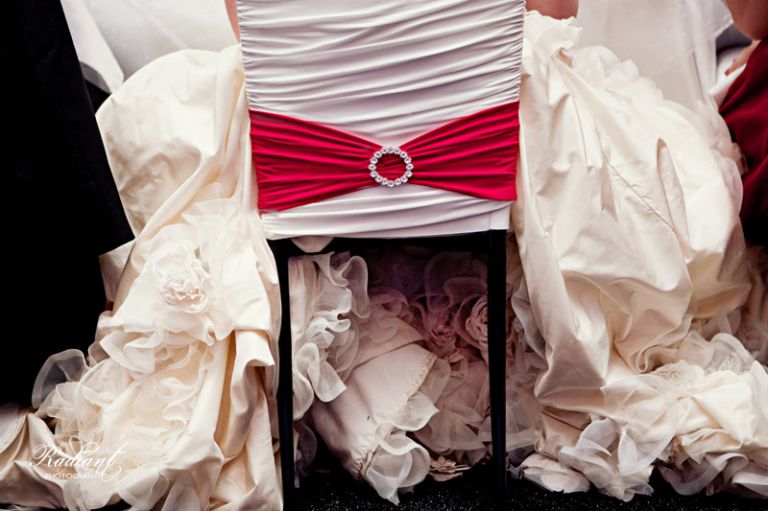 I felt like I was 5 years old again and seeing Cinderella at Disneyland for the first time-  I almost fainted out of girly overload every time that fabric swished and twirled around her.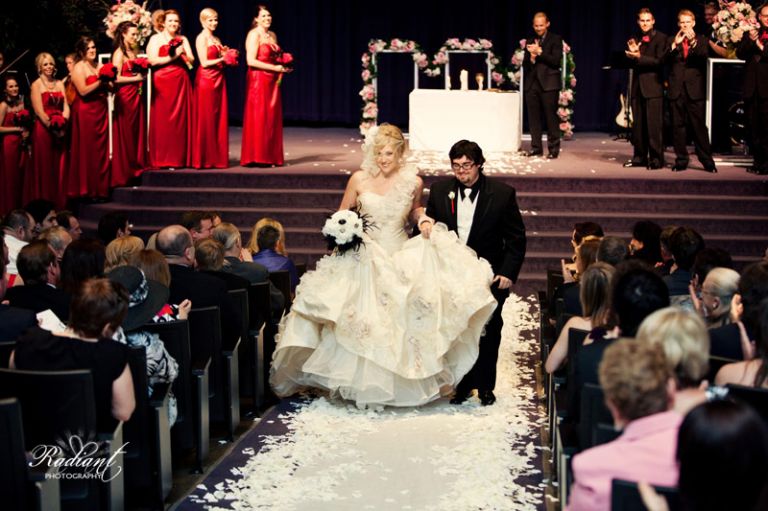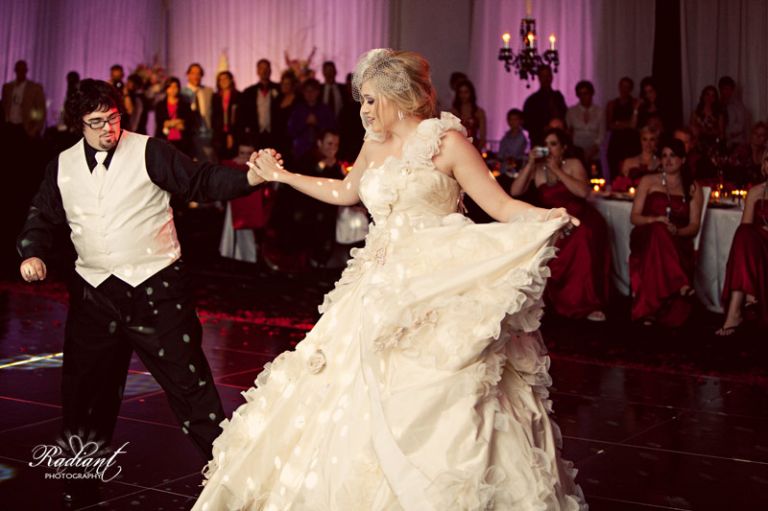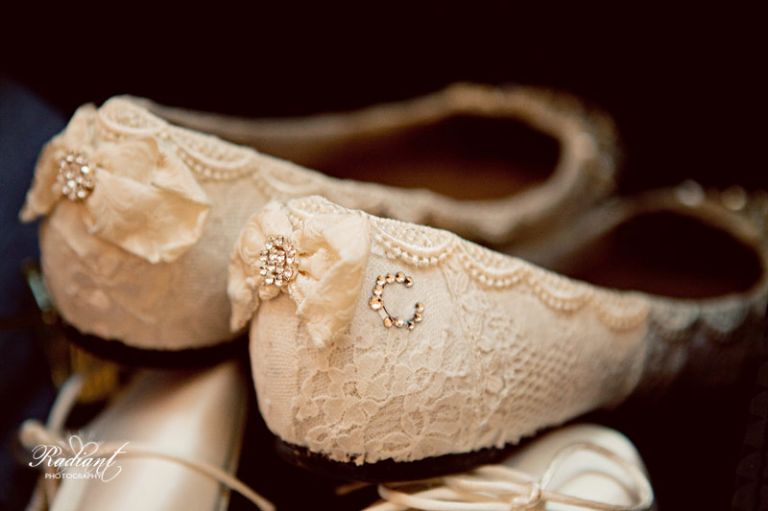 (The accessories to go with the dress).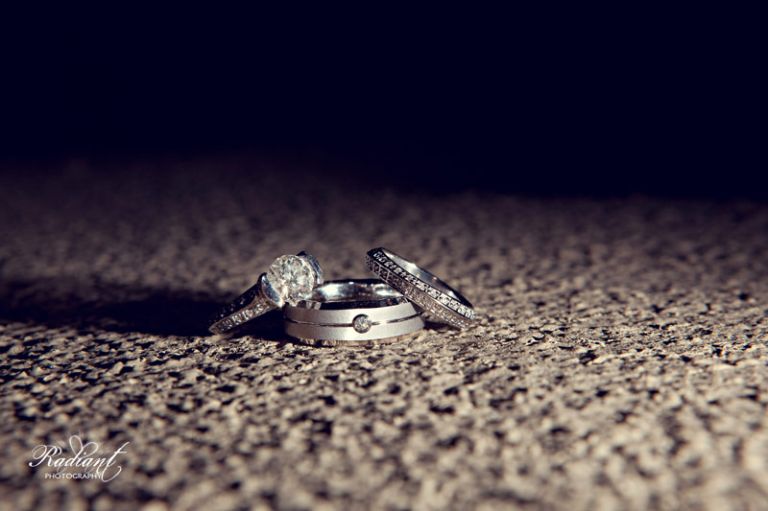 Of course the dress was just like one in a million of the beautiful details at the wedding.  I can't even begin to describe all that was there that day, you really need to go look at the entire collection of photos from the day to get the full affect.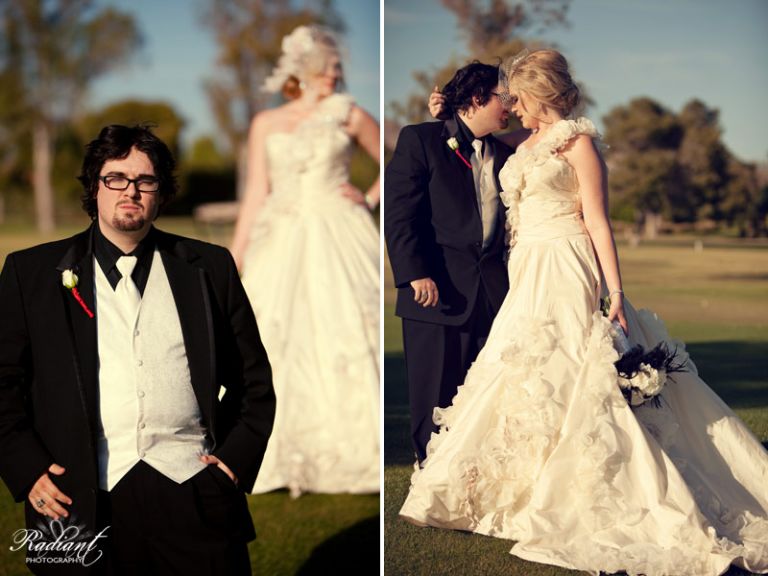 Remember the "best of the best" phrase?  Well not only does it describe the look of all the beautiful details there that day, but also the quality of the hard workers that made those things happen.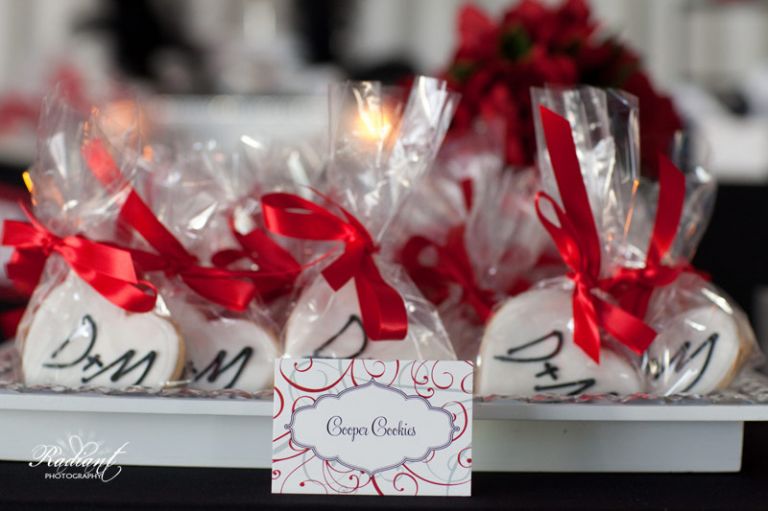 I have to start off by mentioning that we were so excited to have Josh and Kelley Johnson be a part of photographing this wedding with us!
(I can't get enough of this pic that Josh and Kelley took, it looks like heaven for stemware!).
You might remember that they helped out on my cousin's wedding so we could chill for the reception with my family, and now they are back for round two with Radiant on this wedding!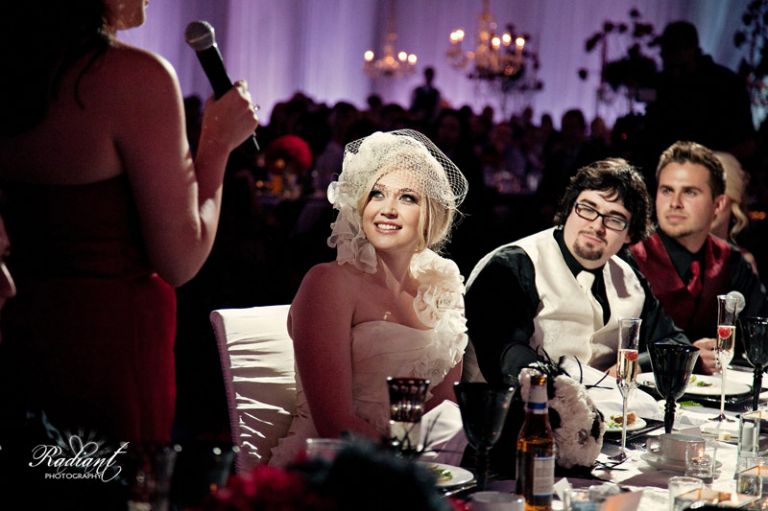 (Remind me to ask Josh and Kelley next time I see them if they have magical powers.  How else could they get photos this amazing?!).
They helped turn Scottie and my limited human potential (meaning we can't be everywhere at once!) into… well, not quite complete omnipresence, but a lot closer to it!  They were at all the places we weren't to make sure that every little beautiful detail of this wedding was captured and not a second was missed!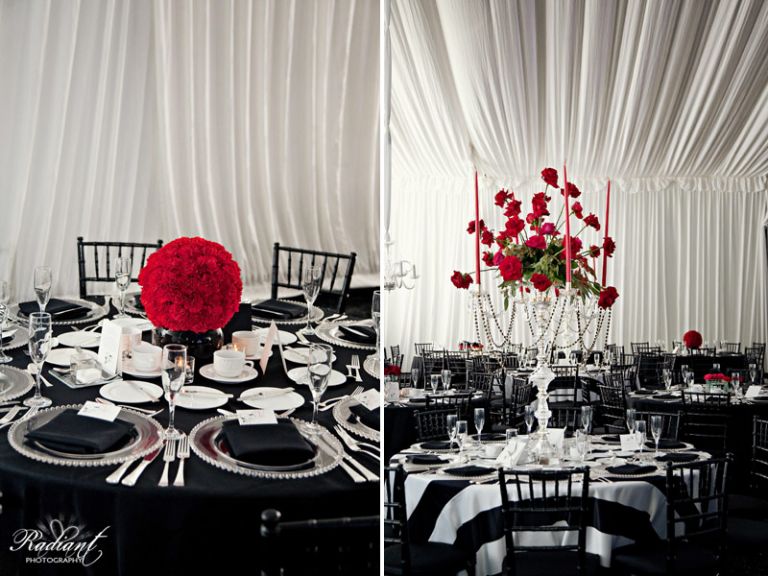 (Another couple of Josh and Kelley masterpieces!).
We were once again blown away by their mad skillz both as photographers and as professionals and we were so very very thankful we had them there to help us!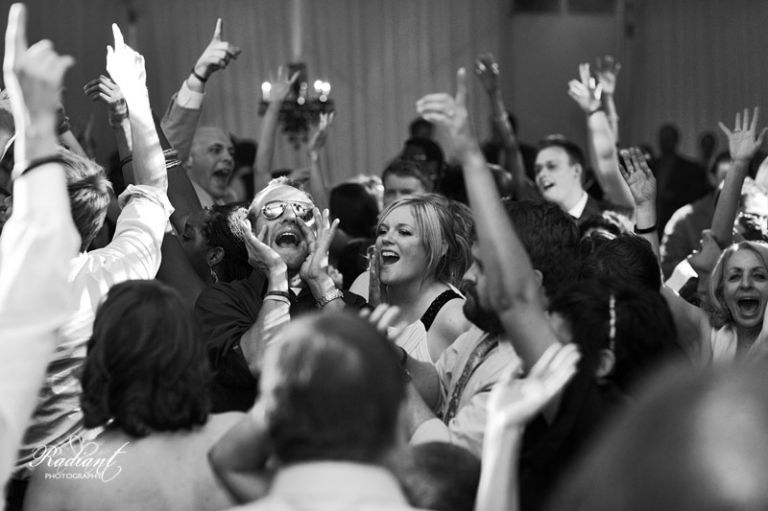 (I'm so jealous that I didn't take these photos myself!).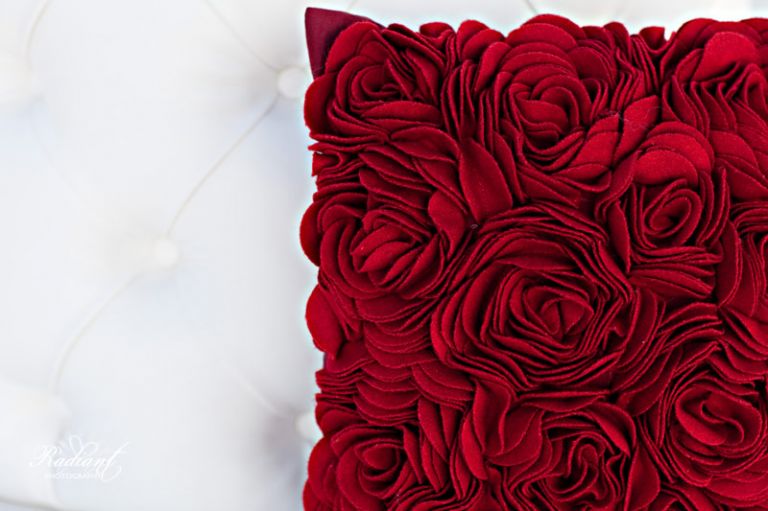 Thanks guys! 🙂
Amina Michele and her team from "Some Like it Classic" were the designers of this wedding and my hats are off to them all as well.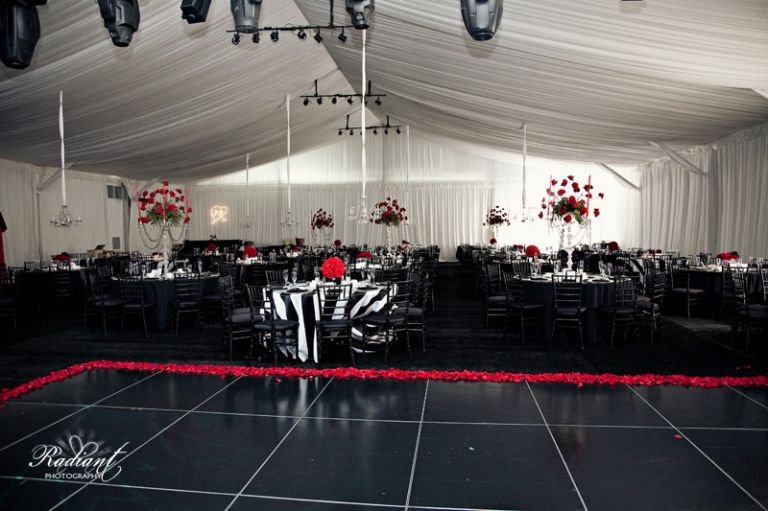 Granted, Amina had an amazing support team surrounding her, but she still did the work of like 10 people all on her own and she did it with perfection and precision.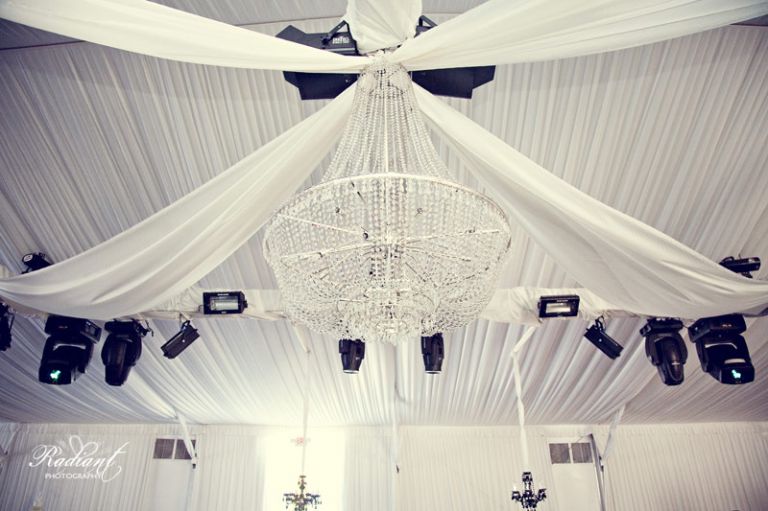 It was so fun to talk to Morgan about the things she was looking forward to about her wedding day and then to hear it from the perspective of Amina who was helping to make it all happen.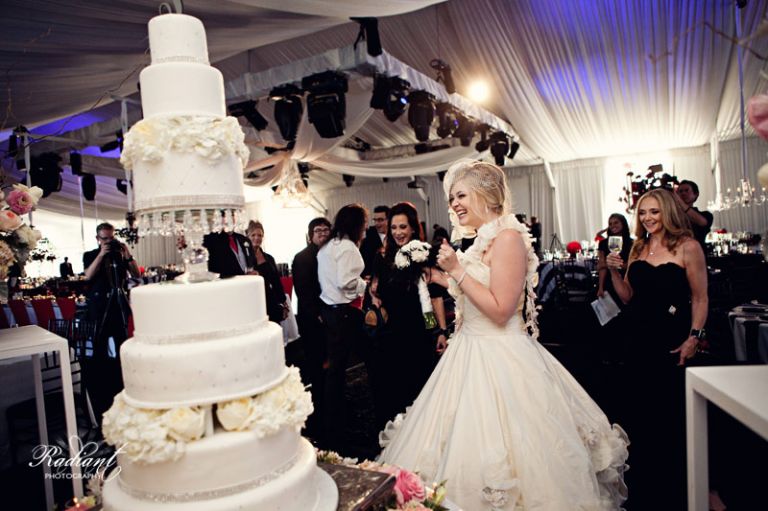 (Morgan's reaction at the first sight of the cake she'd been dreaming about!).
Amina was almost as excited as Morgan was about all the bits and pieces she was working on, you can definitely tell this is her art and that she prides herself (rightly so) immensely on her work.
The more I talked to the two of them prior to the wedding, the more excited I got too! And the more I watched the details unfold, the more I admired Amina for her outstanding abilities and for the love and value she placed on the work she was doing… and the people she was doing it all for.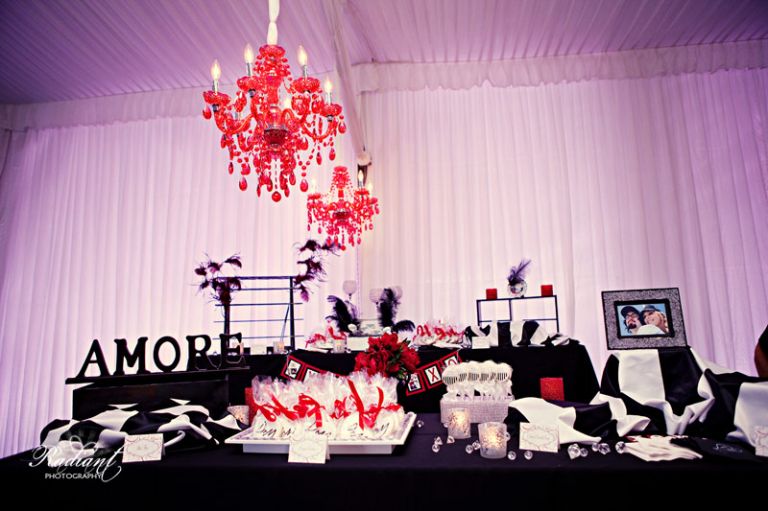 Amina and the Some Like it Classic team were only a piece of the behind the scenes work, so if you're looking for wedding vendors yourself and want to know who some of the  pros at this wedding were, send me an email and I'll get you the info… because I am convinced that all the vendors we worked with on this day were all the "best of the best" in their fields.  They had to be to make this day look, feel, and flow so perfectly!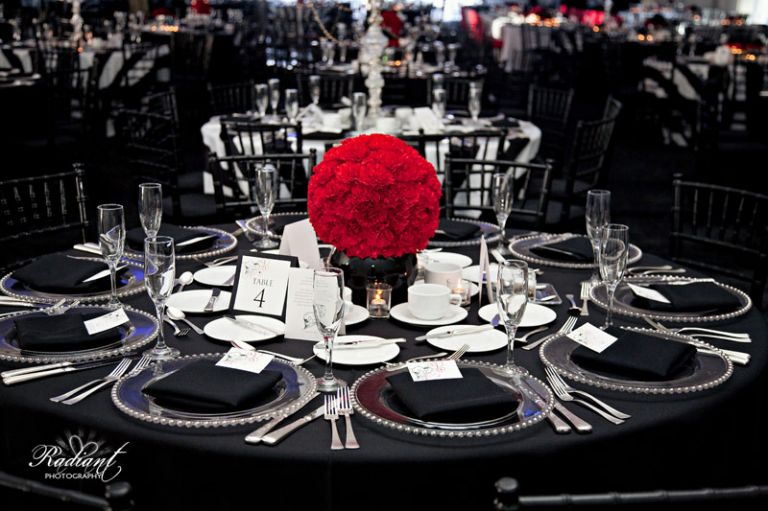 Not to beat the "best of the best" thing into the ground, but there is still another major aspect to this wedding that fit this phrase to a T and that is the friends and family of Dash and Morgan.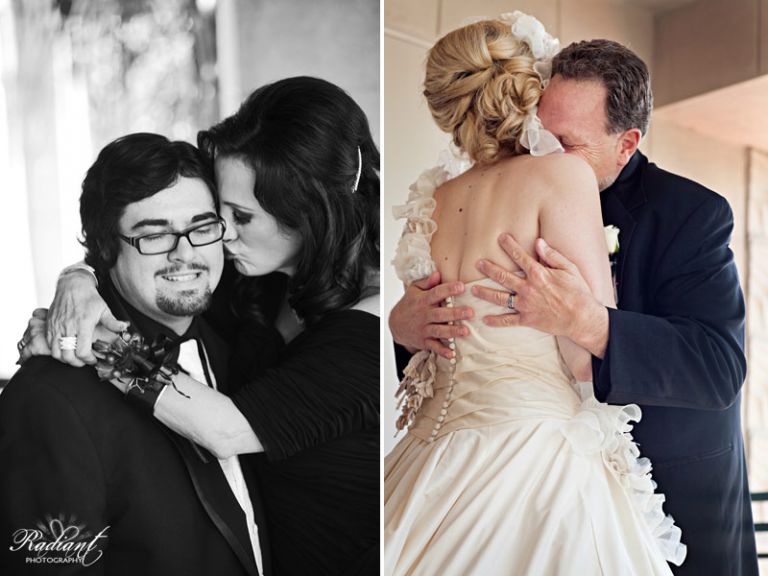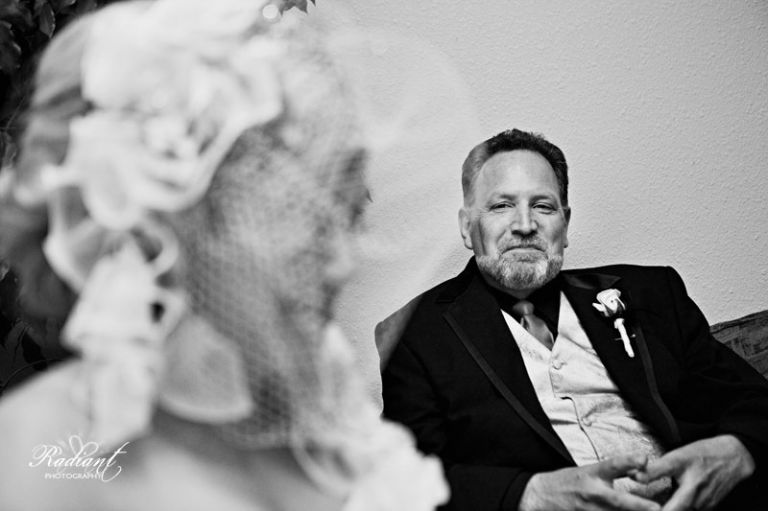 (Her dad watching as his little girl prepares to walk down the aisle).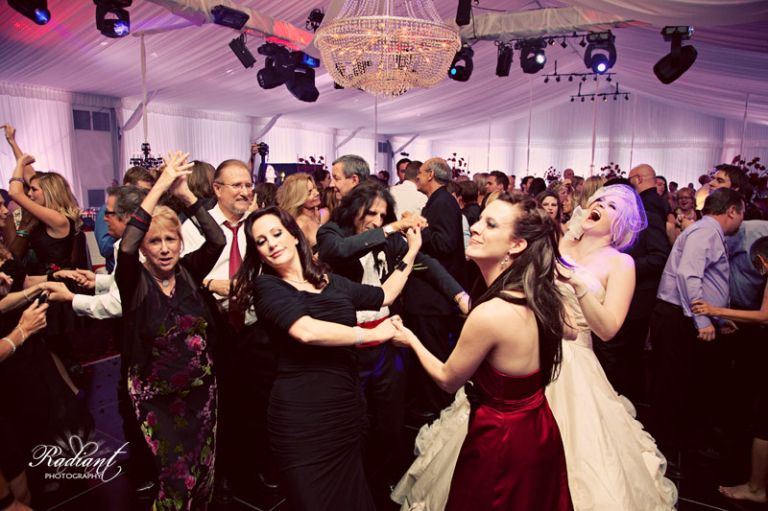 (Family dance party time!).
Of course we fell in love with Dash and Morgan during our first meeting with them, so we should've automatically assumed that their friends would be wonderful as well.  However, we were still stunned by just how amazing the people Dash and Morgan surround themselves with actually are!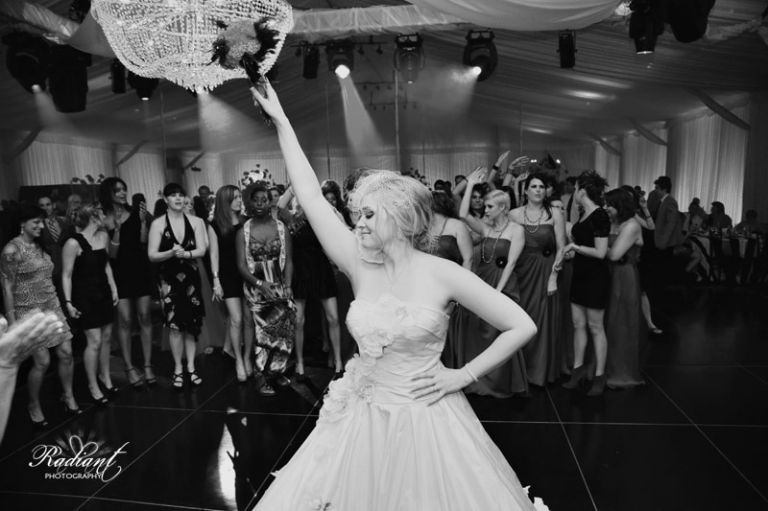 When Scottie and I got married we referred to our bridal party as "The Dream Team" since we felt like it was all the best people in the world brought together in one group for one weekend… what couldn't they do?!  But I have to say that Dash and Morgan's dream team does give ours a run for it's money!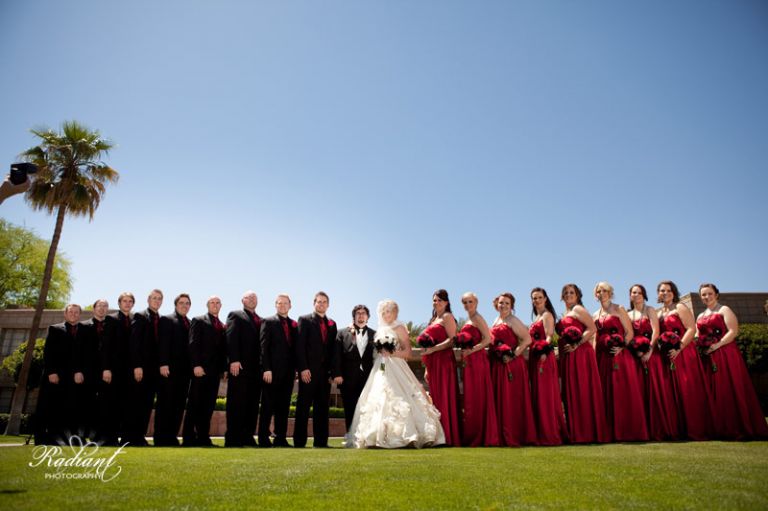 We first noticed this when we were doing photos of the bridal party.  You have to envision the scene here… you have about 20 people (which is a large enough number to make it very difficult to get complete focus from everyone), who only got a few hours of sleep the night before, standing around outside in 95 degree heat (in direct sun for most of it),  and half of these people are wearing black tuxes.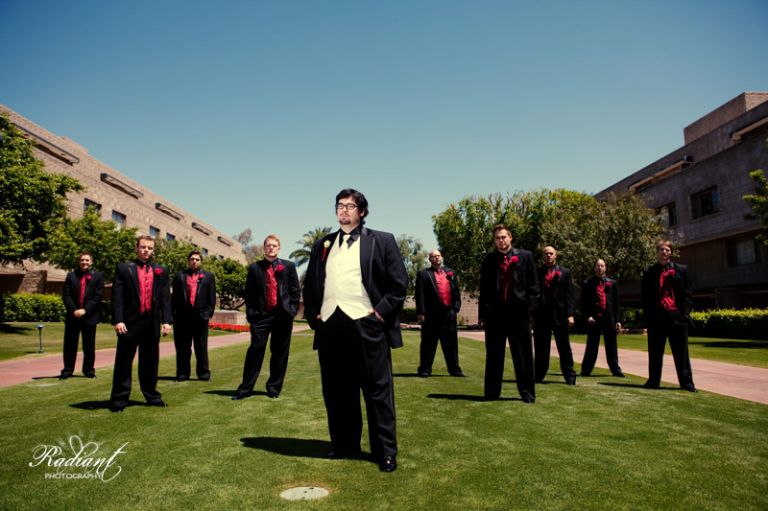 I will just say from my past experience, this is not the makings of a smooth running bridal party portrait time.  The pressure was on us to make it speedy while ensuring that no one passed out on us or started throwing punches in the midst of a heat induced nervous breakdown- we were definitely a little worried.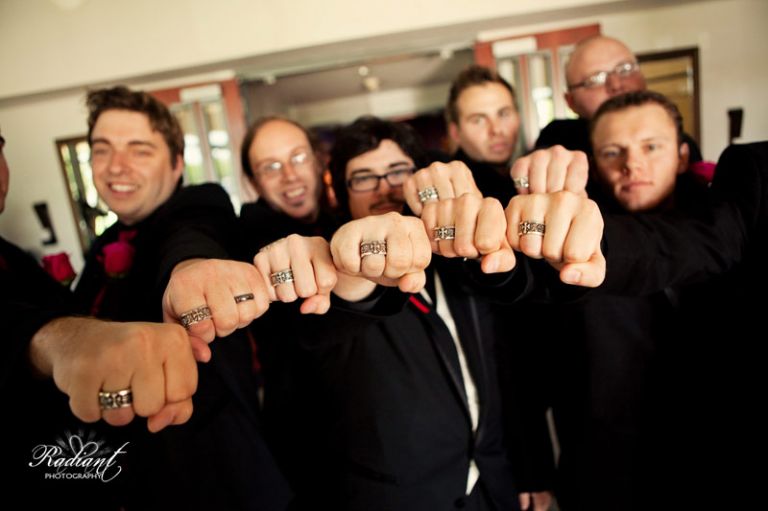 (Good thing nothing came to blows because I think those rings could do some damage!).
But as we had groomsmen asking us if they were doing things right, everyone standing quietly and listening to directions, and people walking into the sun without complaining in the least, we realized we had a miracle on our hands.
(Like our Facebook page to tag yourself in some of these photos!).
Well, at least that was our first thought, but we soon realized that Dash and Morgan just have amazing friends!!!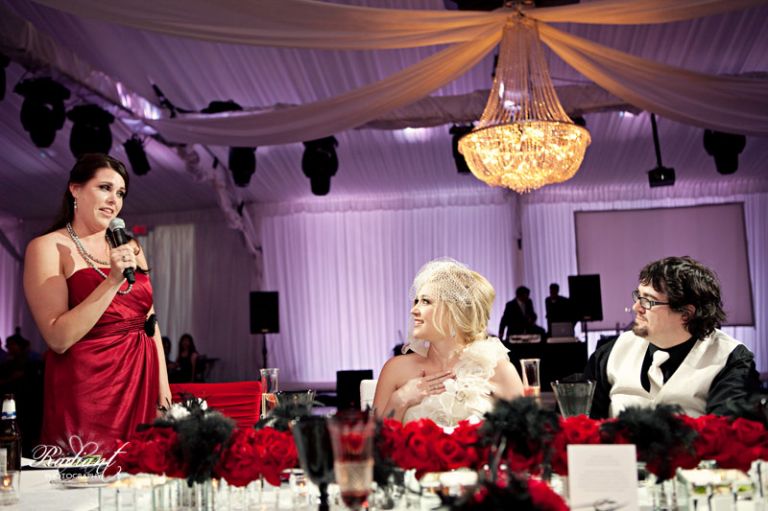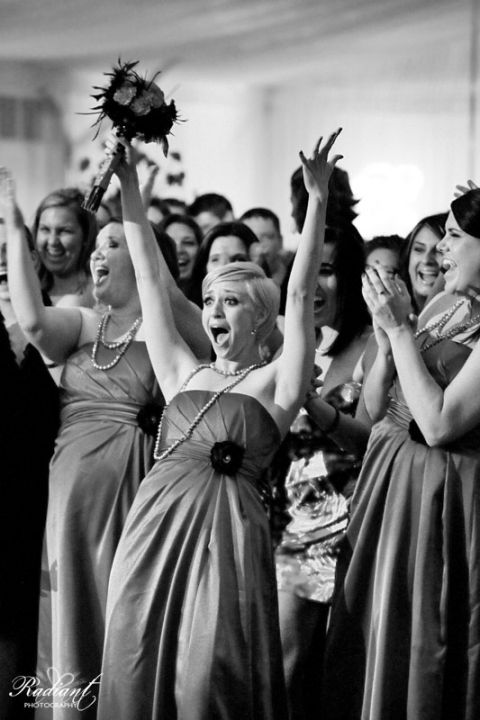 Instead of causing us problems, the bridal party members were asking us if we needed anything and being truly helpful and considerate towards us!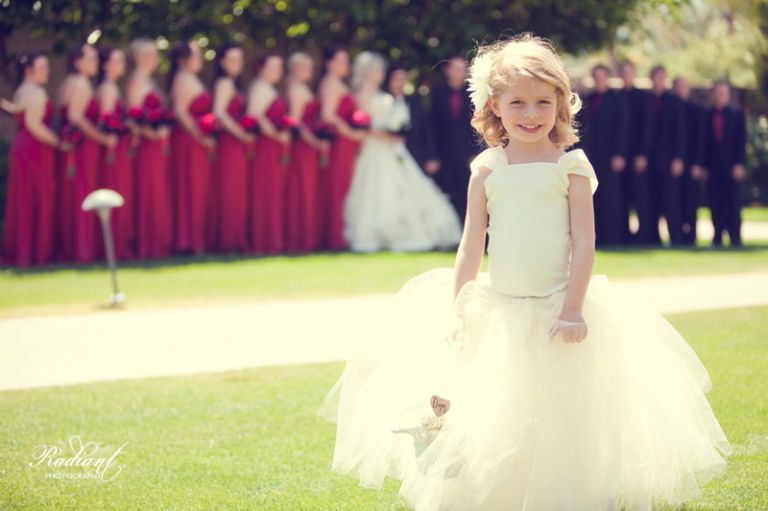 They were so amazing that in her speech during the reception, Morgan actually thanked the groomsmen in particular (since you know, they tend to be the "endearing troublemakers" of a bridal party group) for being so wonderful and helpful throughout the wedding process.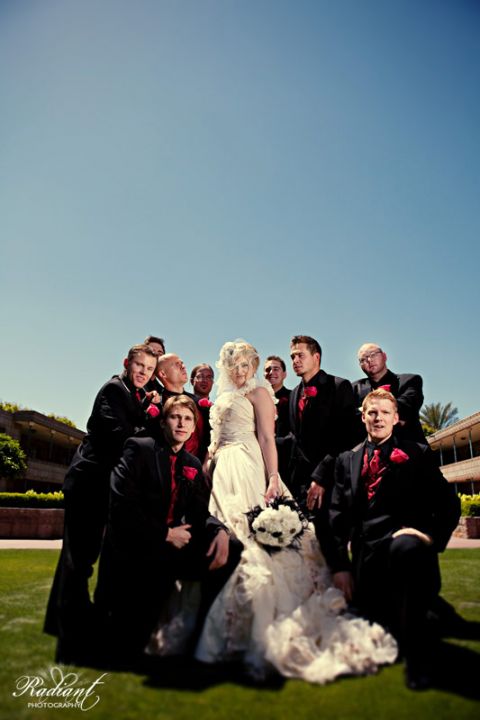 I agree with her completely and want to send out a BIIIIGGGG hug to all of Morgan and Dash's bridal party for not only being easy to work with during a stressful situation, but for actually treating us like a part of the group rather than as "those people who make me do stuff when I don't want to".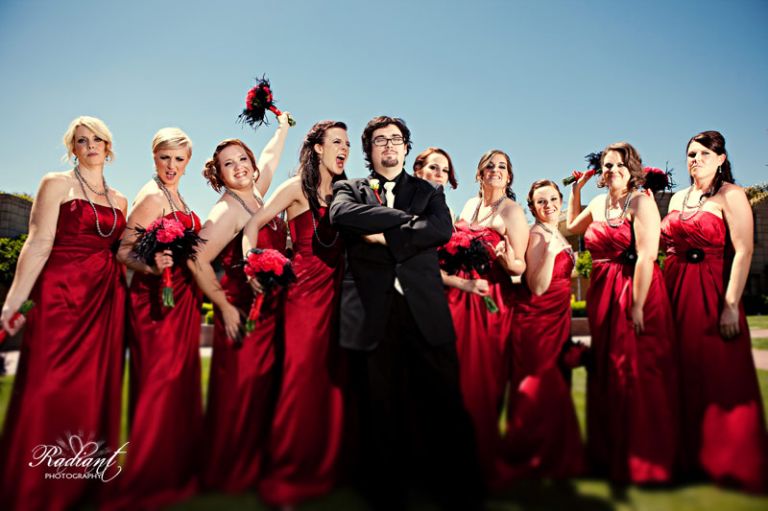 I think we still had the baffled deer in the headlights look after dealing with such a kind bridal party as we walked into the reception only to find EVEN MORE wonderful people waiting inside the reception tent!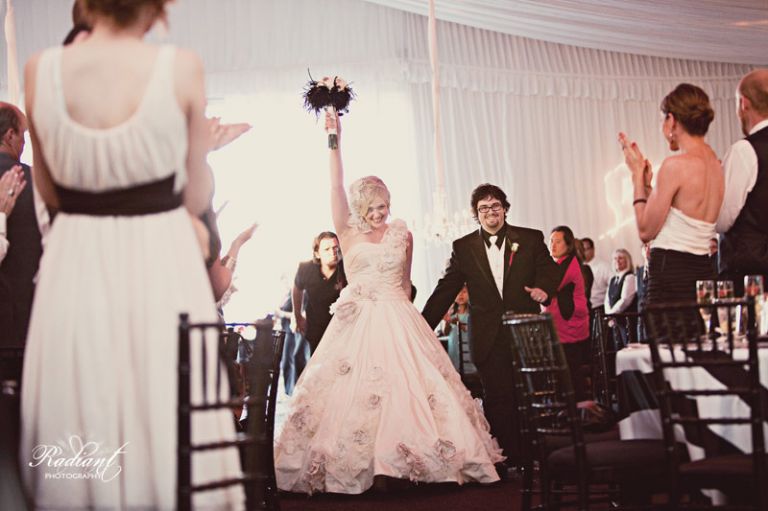 As soon as the music came on, I froze on the middle of the dance floor with my jaw hanging open (not the safest place to be really) because I was utterly stunned by the sheer amount of people that poured around me and began to boogie like it was both the first and last party of their lives.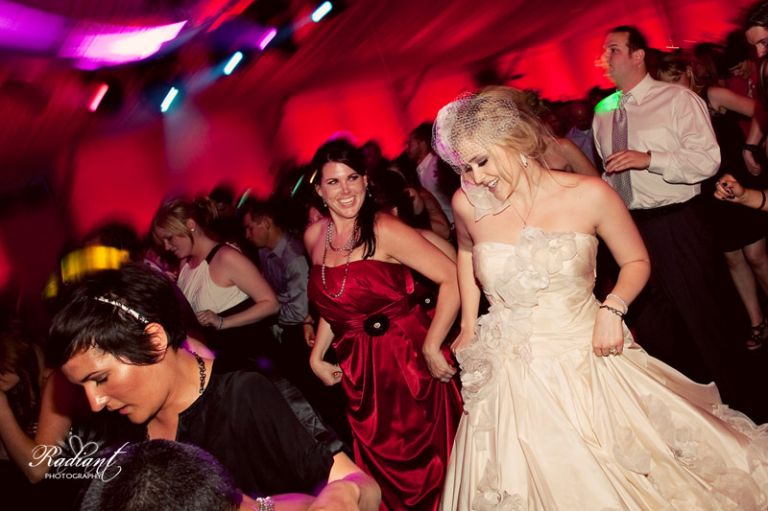 I don't think I have ever seen such a huge group of so many fun people in my life!!!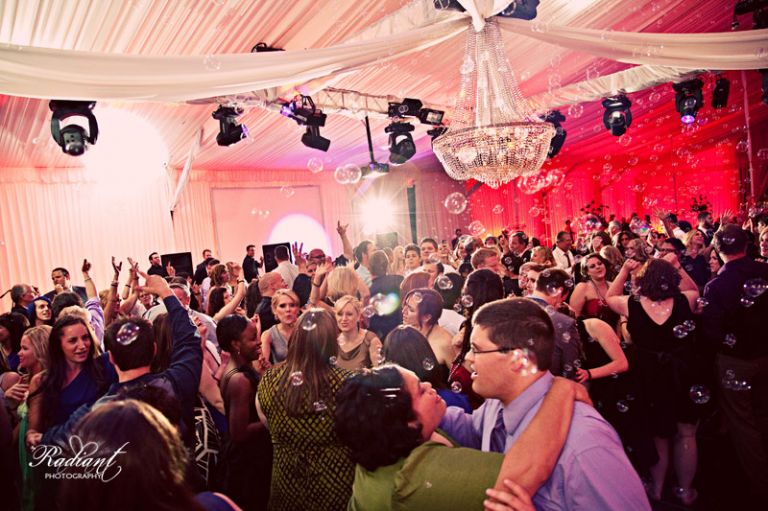 Of course this amount of boisterous energy, unconcealed joy, and gregarious laughter kept our cameras up to our faces all night long!  We couldn't have stopped shooting if we wanted to because every single second was a new hilarious moment, and every single shot was of a new person causing the crowd to cheer.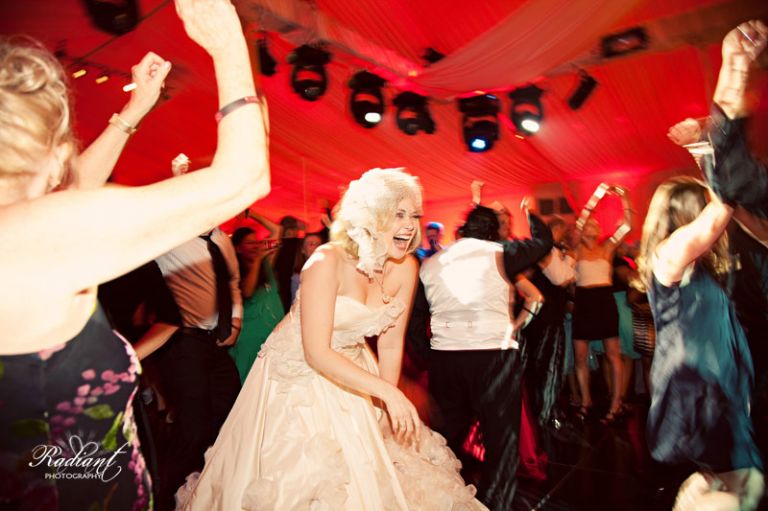 It seriously was one of the most incredible parties I've ever been to and I was at WORK this whole time, I can't imagine how it was for the guests!  It was for sure the party to end all parties… and it couldn't have been more perfect for Morgan and Dash.
Morgan and Dash, I know I stressed how amazing all your friends and family are, but I want to make sure I say how much Scottie and I love you two as well!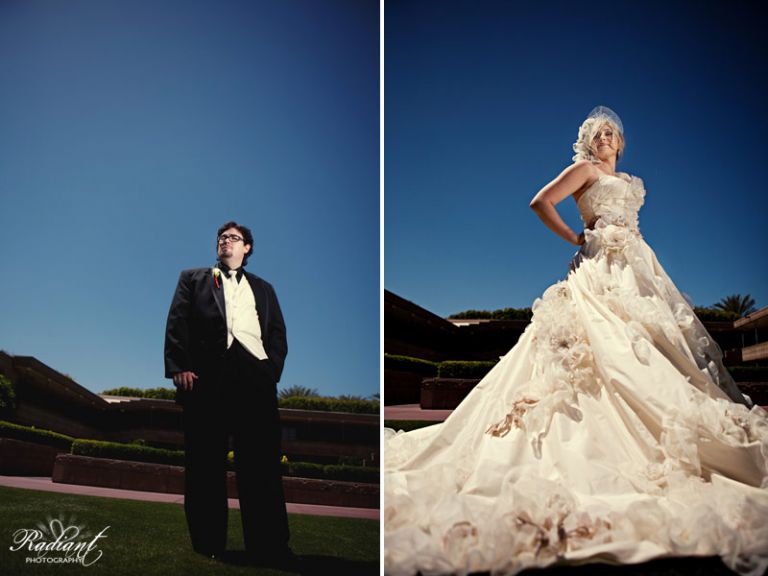 We had such an amazing time working with you guys, you welcomed us in as friends right away and made us feel a total part of this wedding as if we were guests rather than "hired help". 😉  Thank you guys so much for your friendship and for including us in this incredible moment in your lives.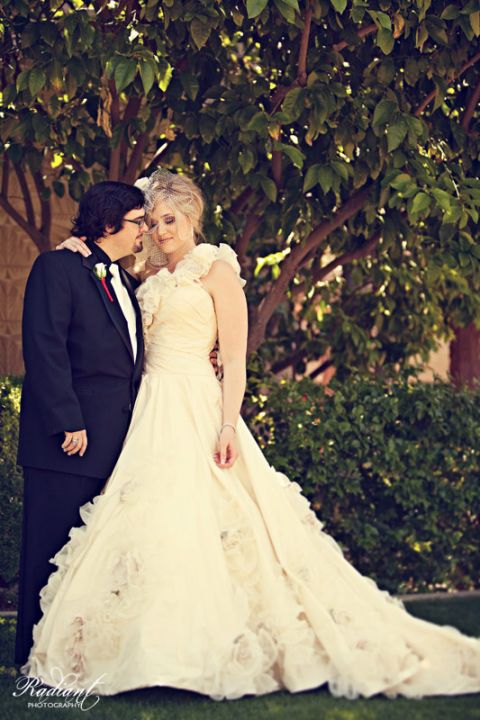 Our excitement about your wedding grew and grew as we got to know you better and realized that we were going to come out of all of this with two new friends!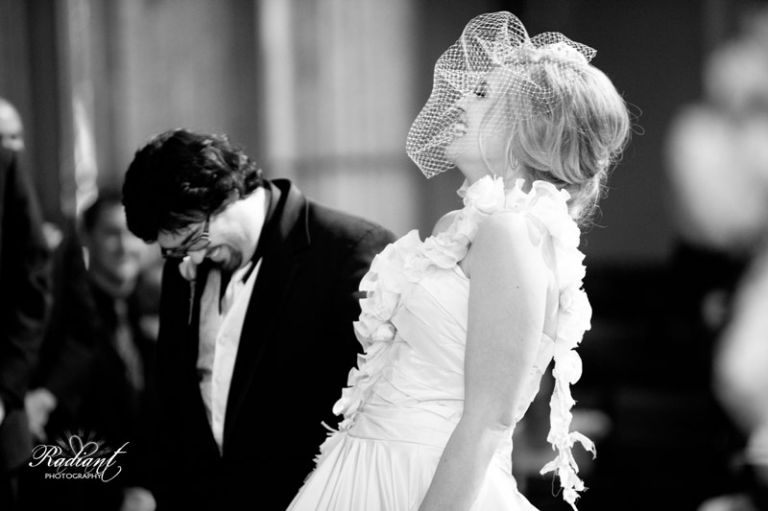 We were so psyched and honored that you picked us to handle something so important to you and we hope that you are even happier than you thought was possible with your wedding, the photos from it, and your lifetime together!
We can't wait to see where life takes you… and we're glad we at least know that it's going to bring you to visit us in Los Angeles this summer to get your Unique Session done!  We're excited to see the two of you (and Morgan's dress) again then! 🙂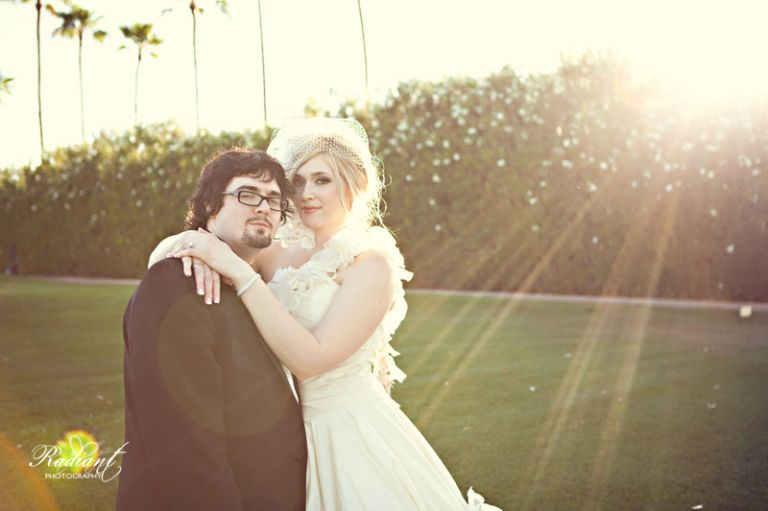 Click to see the rest of the photos from Dash and Morgan's "Best of the Best" Wedding.